Alternate post titles: How to make your house smell really, really good. Or how to gain 10 pounds quickly.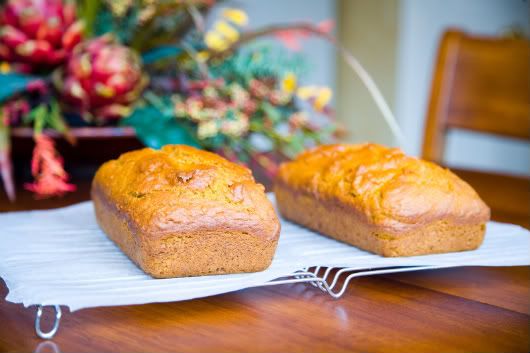 Just about the time that I take down the sweaters from my seasonal rack in the closet and put out the pumpkin spice candles, I also get an itch for some home-baked goodies. This year, I decided to make some old favorites and also try out a few new ones just for fun. And because it would be cruel to discuss recipes without actually providing them, you can find all of these at my
book club's recipe blog
. Or click on the individual links below.
Pumpkin Bread
: Classic. Simple. And a fall staple. This recipe makes two loaves so I took one to our neighbors. It's not really that hard to find people willing to accept baked goods.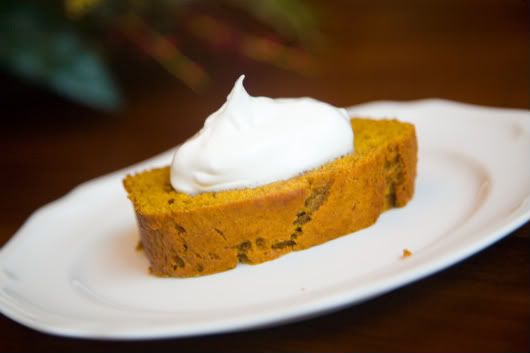 Sour Cream Coffee Cake
: This is a perfect breakfast bread for a brunch but is actually rich enough to be a dessert or treat with coffee too. The sour cream makes this dense cake so moist and creamy. Yum.
Pumpkin Spice Cake
: In my opinion, this goes perfectly with a cream cheese icing. A nice vanilla glaze would work well too.
And I have not made this one yet, but I have consumed it and it's absolutely delicious and actually one of my favorite pumpkin desserts. Maybe THE favorite. It comes courtesty of my friend, Dara, who is sort of a queen of baking. And it's called a
Pumpkin Crumble
. I'm making two batches this weekend for Thanksgiving. Don't forget the whipped cream!
Happy Baking!