We had a Cars party at our house on Saturday for Ethan's third birthday. I am not really a big fan of "character" parties so I didn't get
everything
there is out there for a Cars party (and there's a
lot
). But I do know that it's not really about what I like anyway...it was Ethan's party and he wanted Cars! So I made some things and mixed them with the Cars stuff we already had for really simple decor.
I took a few of these photos but several of them I did not...a big thank you to my dad for sharing his photos, and to my brother for taking many of these with my camera.
We had several yummy things to eat: crackers and cheese,
birthday cake fudge
,
chocolate chip cookie dough cupcakes
,
chocolate chip cookies
, and
black bean salsa
and chips. The pennant garland is just scrapbook paper cut and glued to ribbon. And I made the food signs and cupcake flags with the help of Photoshop and cardstock.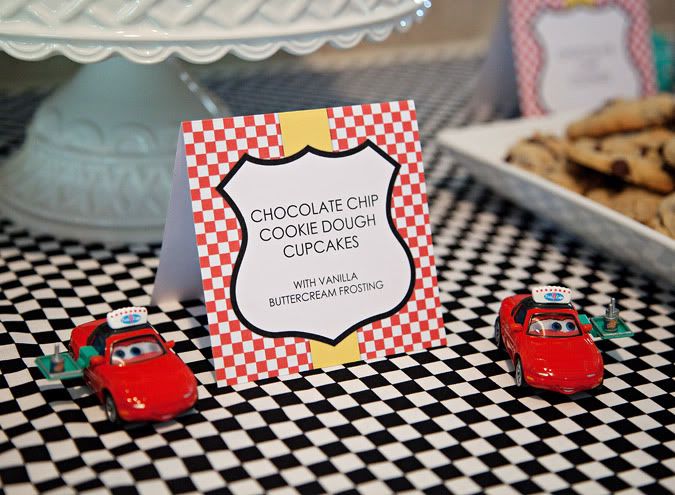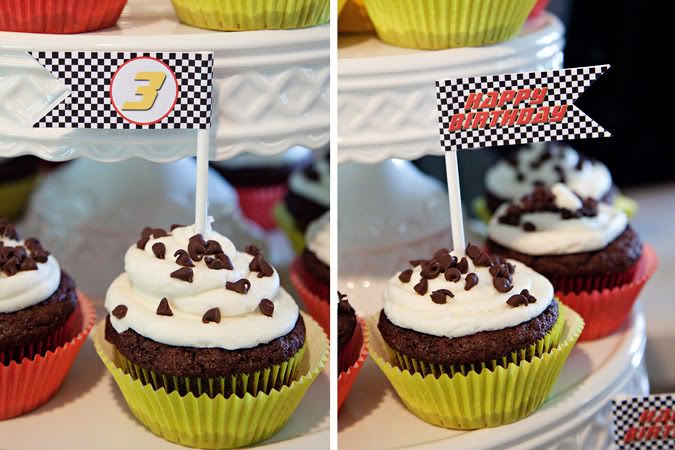 Kid-friendly and interactive centerpieces were made from black poster board, green felt, and the Cars characters Ethan already had in his collection. We used several of his Cars on the food/buffet table too.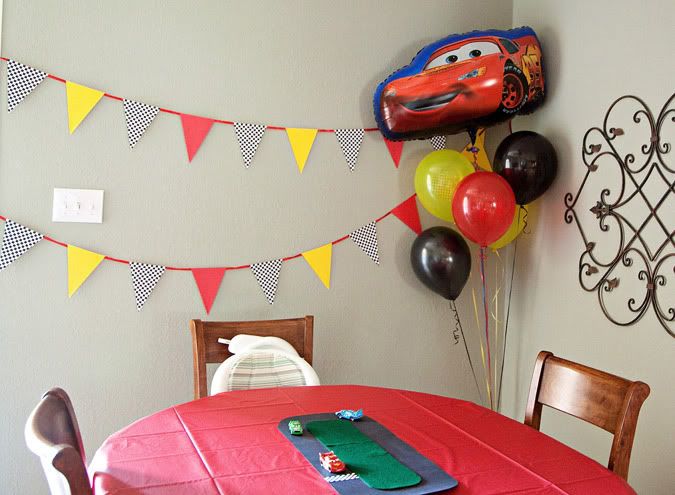 Ethan through the years (all three of them)...
Sadly, Logan is missing from all of these birthday photos because he slept through practically the whole party!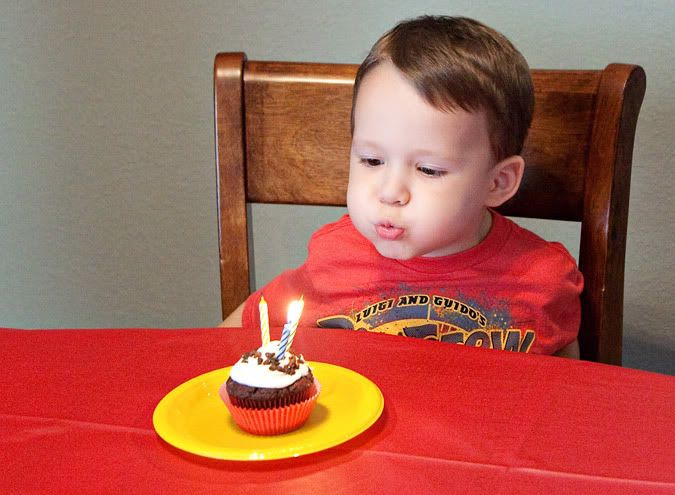 A little bit excited about his birthday cupcake. This is him saying "cheese" for the camera. (Sigh. At least he's not completely avoiding it anymore.)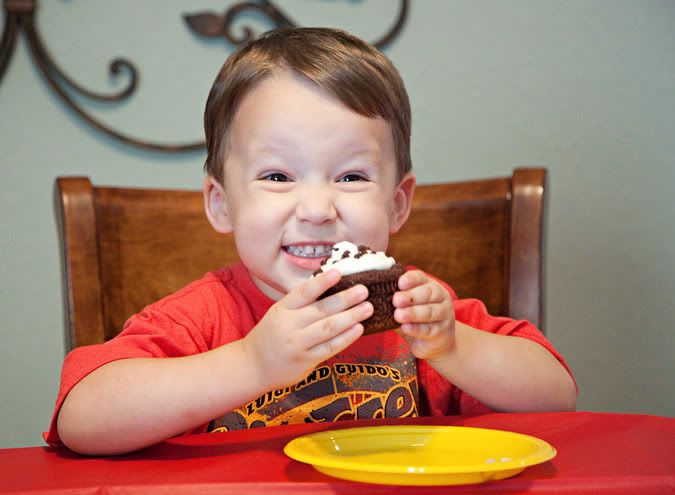 A boy who is ready to open his presents. He is at the age now where he fully knows what that means and how to rip into them. He needed no help from us this time.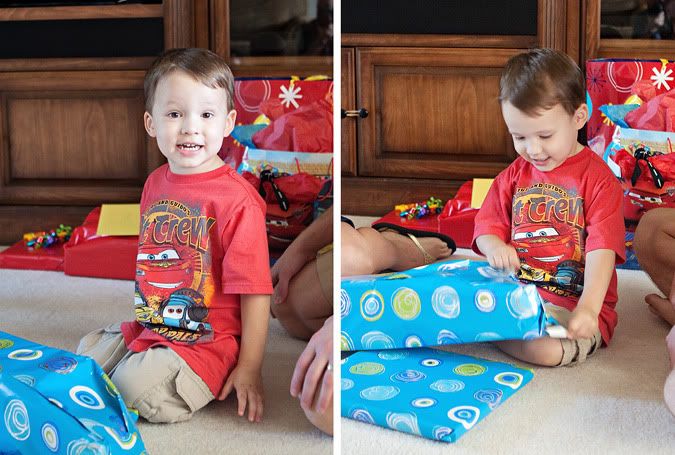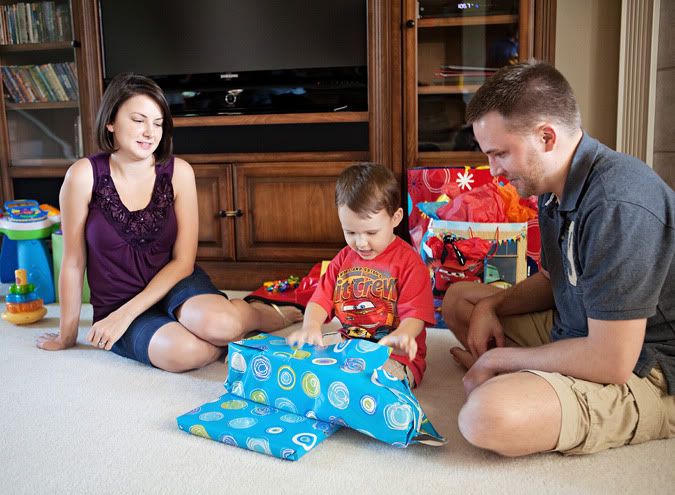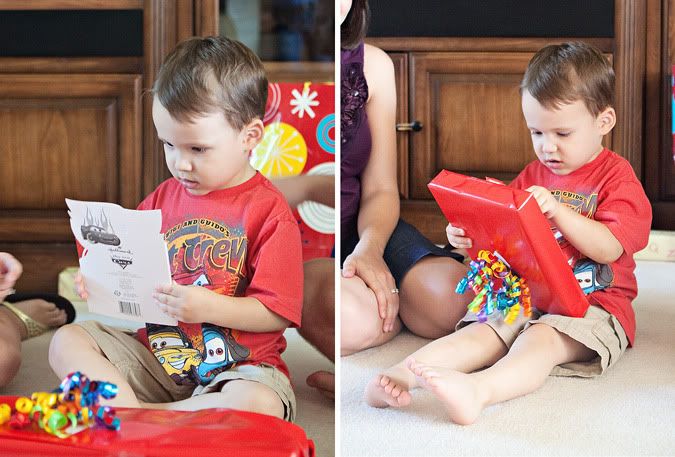 And for the grand finale gift, both sets of grandparents got Ethan a Power Wheels truck. Nonnie (Casey's mom) had it all set up in the back yard with a big bow so he could walk out and find it.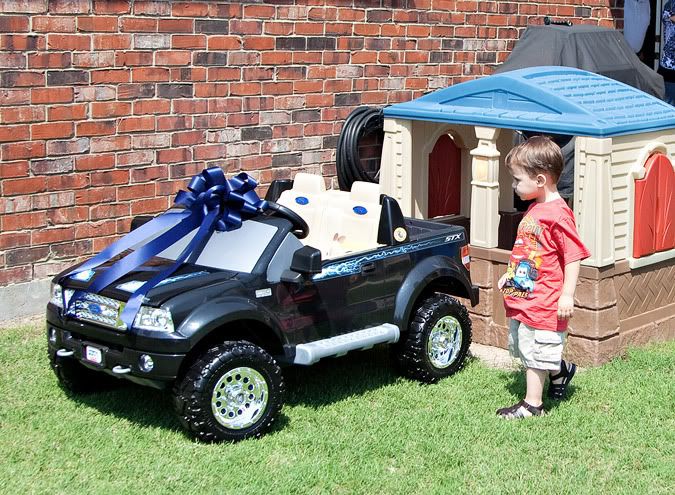 He was not quite sure about driving it the day of his party, but now...he loves it! You should have seen him today along with his little brother as his passenger. So cute!