Ethan cracks me up when he tries to eat his puffs. He has about a 50% success rate in actually getting them in his mouth. He knows to put them there, but actually executing it is pretty funny.
First, he points at them with his pointer finger. He does this with everything.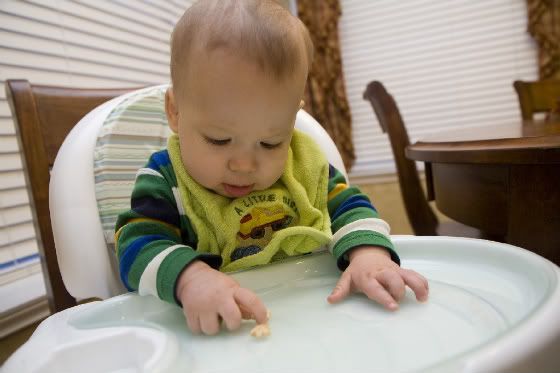 Then he picks up the puff. Good job so far.
Wait a minute...that's my thumb, not the puff. So close.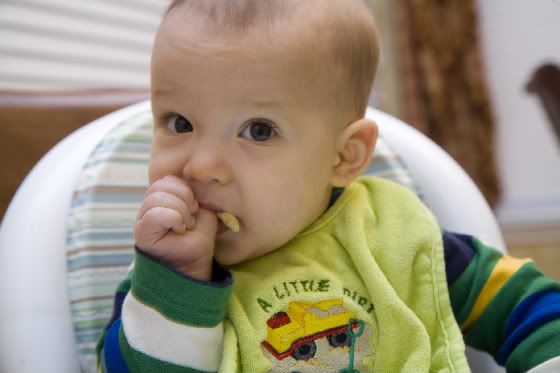 Yep, definitely my thumb.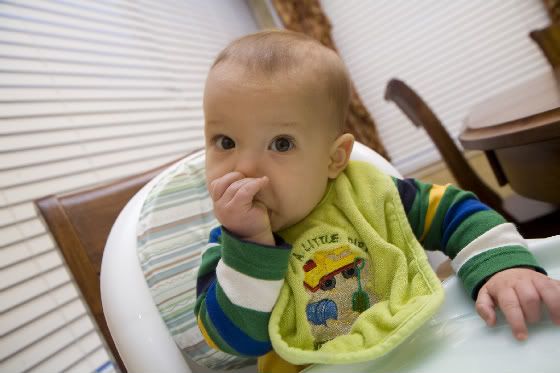 Now, that's a puff. Yay!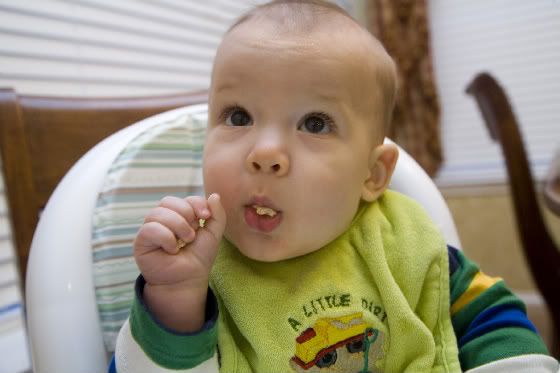 And here's his feet. Couldn't resist. They were so cute.