Earlier this year, when I cooked a special dinner for Valentines Day with Casey, I wanted a way to spruce up my table without spending a lot of money. And I wanted it to be something shimmery and romantic...with candles.
I ended up drawing inspiration from some black, white and silver shimmery wrapping paper I had gotten from Target to wrap a wedding present. I knew I wanted to use my plain glass votive/tea light holders on the table and somehow I came up with the idea of cutting out circles of the wrapping paper to sit just beneath the candles.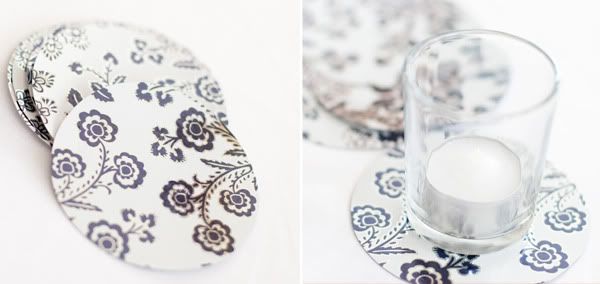 I adhered a square of the wrapping paper to a bit of cardstock before tracing the shape of a circle with one of our drinking glasses. I failed to take a picture of the end result, but I kept the circles in case I wanted to use them in the future for anything. I thought the reflective quality of the silver in the wrapping paper played beautifully with the lit candles at night.
And when I came to dressing my dining room table for our book club's Christmas party, I came back to wrapping paper again. I had looked for table runner in the colors I was using and something that had a little shimmer to it. Again, I didn't want to spend a lot of money. I never found anything that really spoke to me. But I did find some really great sparkly wrapping paper at The Container Store that I thought might make a great table runner. I just rolled out the paper and then trimmed one side in a straight line at a width I thought looked right. Again, the sparkly paper coupled with candlelight was perfect.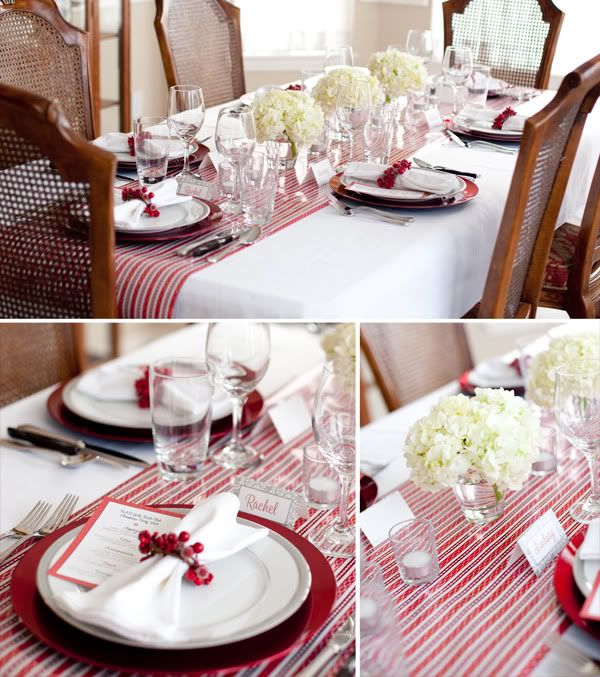 With the table runner project, you can either reuse the wrapping paper to actually wrap a present (provided it stays relatively clean, which it did) or save it for another dinner party. .