Given the fact that I am now 35 weeks into this pregnancy, it was definitely time for round 2 of maternity photos. We went back to the arboretum with my dad as photographer, just like we did
when I was pregnant with Ethan
. Two major differences, though...1) it was the middle of July, not the middle of April, which equals a huge difference in heat-factor. And 2) we had a big brother to include in the shots this time, which was both fun and challenging!
Below is a behind-the-scenes shot showing how a 2 year old is so adept at stealing everyone's attention at the same time!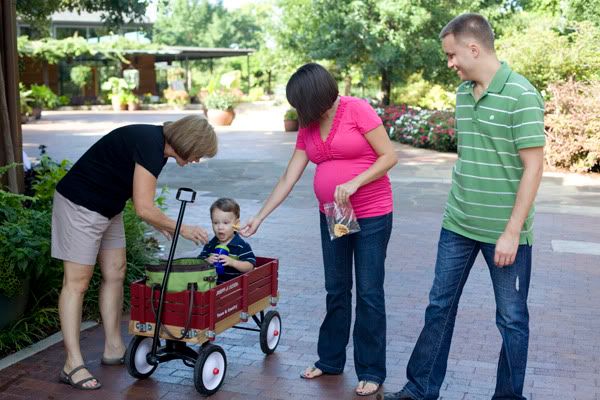 I love these because they capture a time in our lives that will soon be over and that we'll never get back. I guess most photos do that! These are my favorites, but you can view the whole album on our
photo website
.