This is another one of those things that I said I wanted to do this Christmas season with Ethan. My mom did the smart thing and purchased a pre-built gingerbread house for us so that we could just focus on the fun part...decorating it!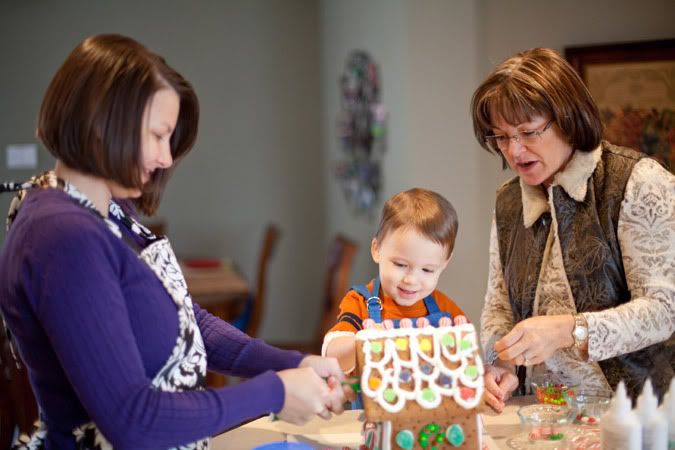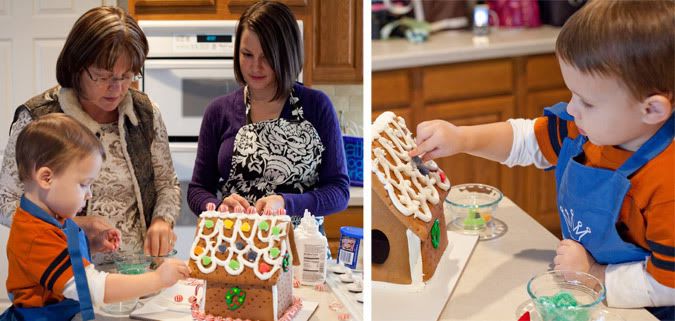 I was completely prepared for the finished product to be a beautiful mess, but Ethan really wanted my mom and I to help him, so we piped on the icing and he put on the candy. With this method, I think it turned out pretty cute! Putting the candy on is totally up Ethan's alley...he loves lining things up so he was very methodical and really concentrated.



Every day now, Ethan will point to his gingerbread house and say, "That's the gingerbread house I made with Mimi and Mommy!" So cute.



We listened to The Chipmunk's Christmas album while we worked. A big thanks to Pop (my dad) for taking almost all of these photos. It allowed me to just enjoy the activity and actually be in a few photos for a change.