We started a few family birthday traditions this year since it's the first time Ethan really knows that it is his birthday and what that means. Just a few special things on a special day...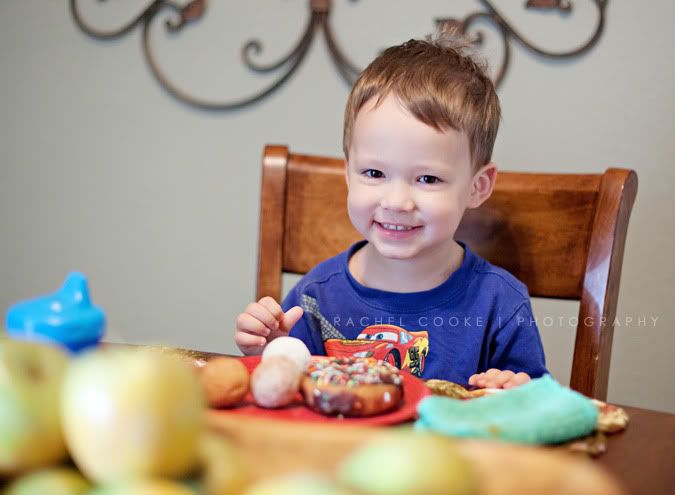 Donuts for breakfast. Such a healthy start to the day, right? This is only the second time in Ethan's short life that he's had donuts and he was so excited about his "special breakfast." (He did not eat ALL of those donuts, by the way.)
Then off to his 3-year check up with Dr. G. He was weighed, measured, and examined. This will not be a future tradition, though. It just worked out for us to go on his birthday this year. Somehow, next year, with all those shots, it doesn't seem like a nice thing to do on your birthday.
Weight: 33.8 pounds (75%)
Height: 38 inches (75%)
After dinner cookie cake and candles. We sang "Happy Birthday" and this was the first year he didn't cry. That's progress!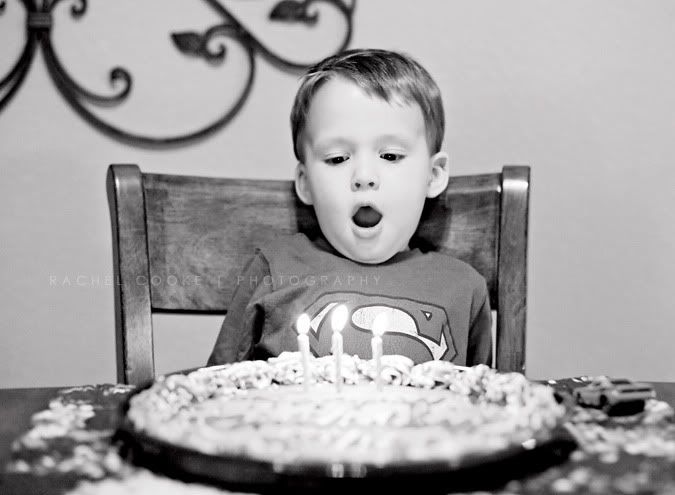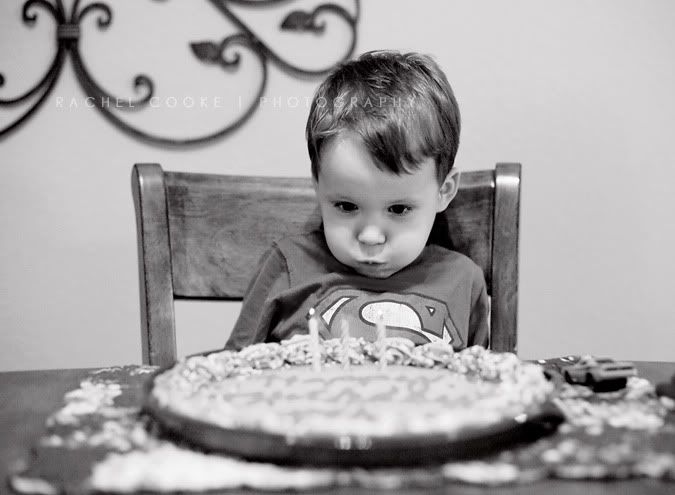 It was fun to do a few things with just our little family this year. Now, we are ready to party with everyone on Saturday!