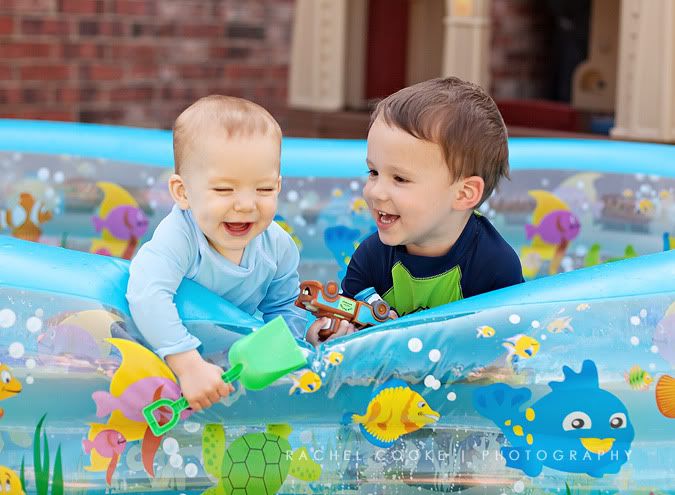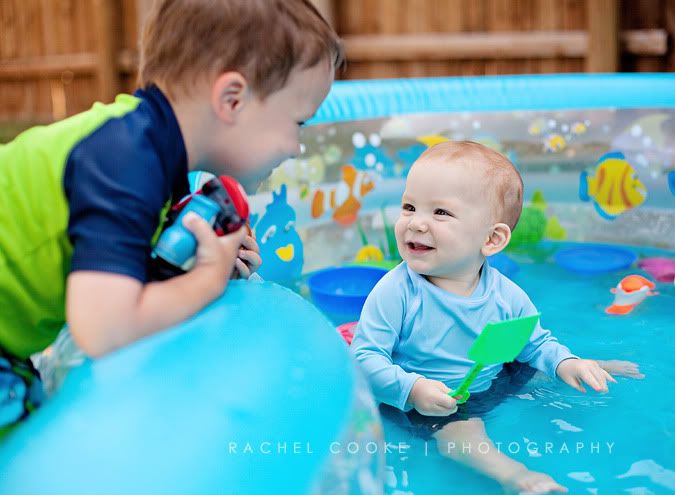 When the temperatures rise enough to warrant pulling out the blow-up pool, summer has officially started. And since we got the pool out, Ethan has swam in it almost every single day. And the days that we couldn't make it out there, he has asked several times if he could swim in his pool.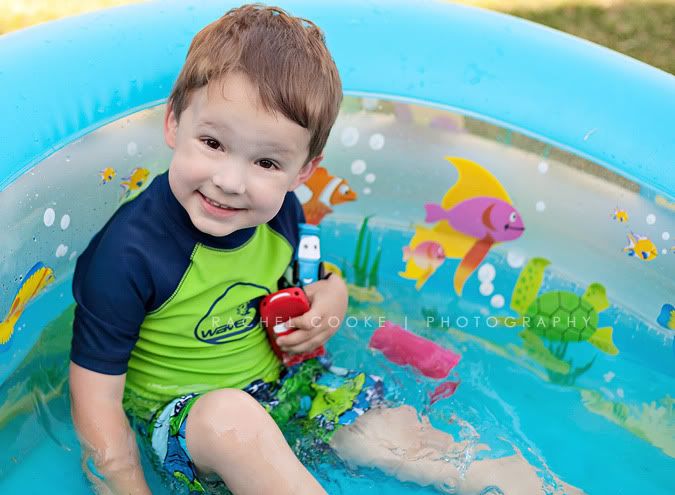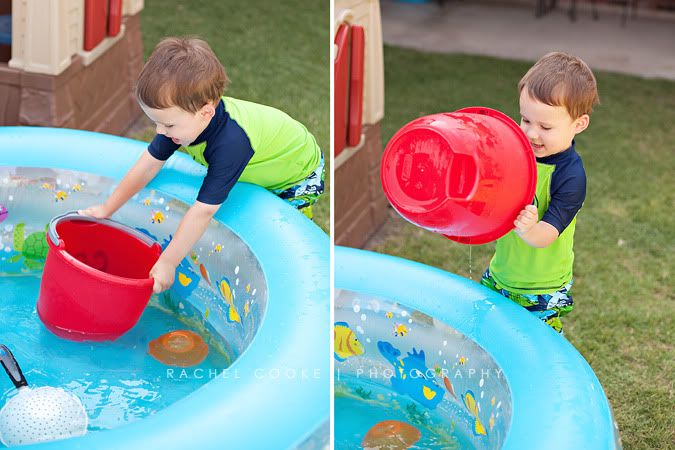 This is Logan's first time in the pool. He loves the water and playing with all the toys. And sucking on the side of the pool, apparently...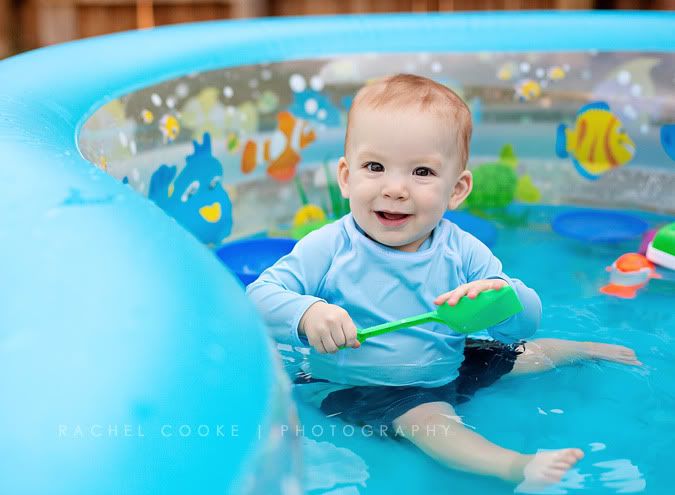 In the coming weeks, we'll be using this little pool a lot for sure...as well as heading to the "big" pool to do some "real" swimming. I really love swimming and summer. I especially love how well the boys nap after we've been swimming. There's just something about the water and the sun that wears them out!