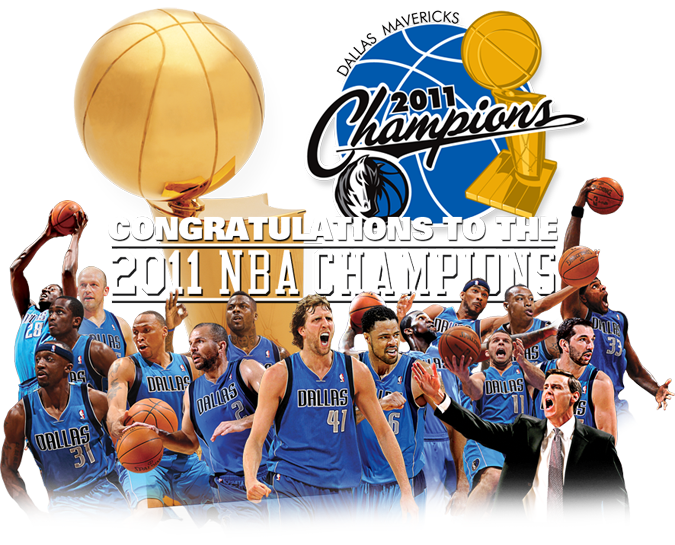 I have waited 11 basketball seasons to write this post. Well, I haven't been blogging for that long, but I've been watching the Mavericks for that long. If you had told me when I was in high school that I would be wrapped up in a sports team this much, I would have laughed.
But then I met a boy. And since the 2000-2001 season, we've watched almost
every single
Mavs game together. We have stayed up late, recorded games we couldn't watch live, and even scheduled around games to be sure we could watch. It became a part of our relationship from the very beginning. We
love
watching the games together whether it's from the AAC or our couch at home.
There have been some high points and some low points. But tonight, proudly wearing our jerseys, we could not contain our celebrations when our team brought home a championship. I think we're pretty lucky that our celebrating didn't wake the boys! (Which is good because they are completely exhausted from this weekend.)

I cannot wipe the smile off my face. And I don't know what else to say. We're just on cloud nine over here. And so happy for the team.