Casey and I took Ethan to his very first movie in a theater on Sunday afternoon while Logan took his nap at Mimi's house. We saw the
Winnie the Pooh
movie. I think Casey and I might have been more excited about this outing than Ethan, but he loved every minute. It was a perfect first movie (in a theater) for him and it was so cute. We ate lunch in the food court before the movie and he got to have his favorite thing...a grilled cheese sandwich from Sonic.
We didn't have to wait too long for the movie to start once we got seated, but during the previews, Ethan kept saying (loudly), "
I want to watch Winnie the Pooh
." My mom got him a special shirt to wear to the movie and he has the characters that he's been playing with at home. See Pooh and Eeyore in the photo below? He kept them clasped in his hands like that the whole time.
After the movie, we took him to pick out a cookie, which was a special treat since we don't have those very often!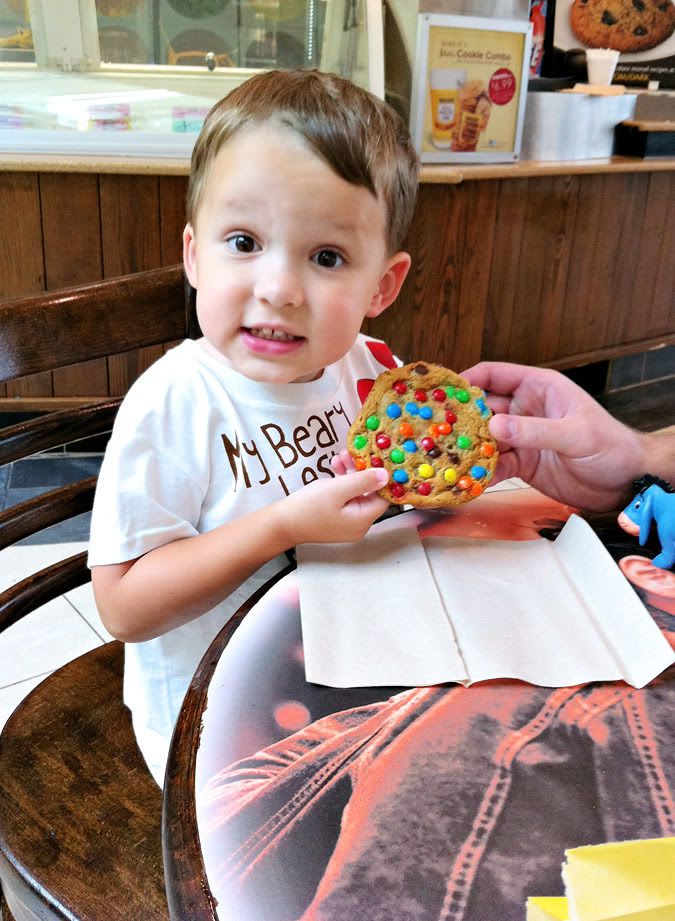 (PS - All of these are iPhone pics...didn't have the big camera with me.)