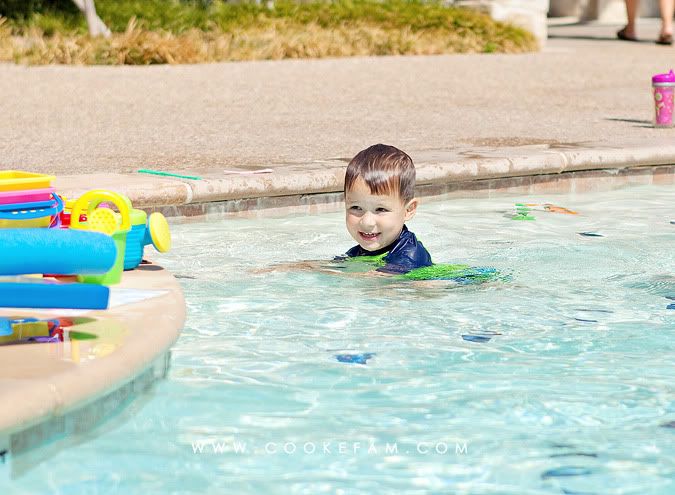 I can't let this summer wrap up without talking about Ethan's first (official) swim lessons. He took three consecutive weeks of lessons at a neighborhood pool with Mrs. Stacy. And I'd say they were a success. He made great progress with a lot of skills and I'm really proud of him. He was really brave and made a great effort to learn. I am thankful that he loves the water and wants to try new things for the most part.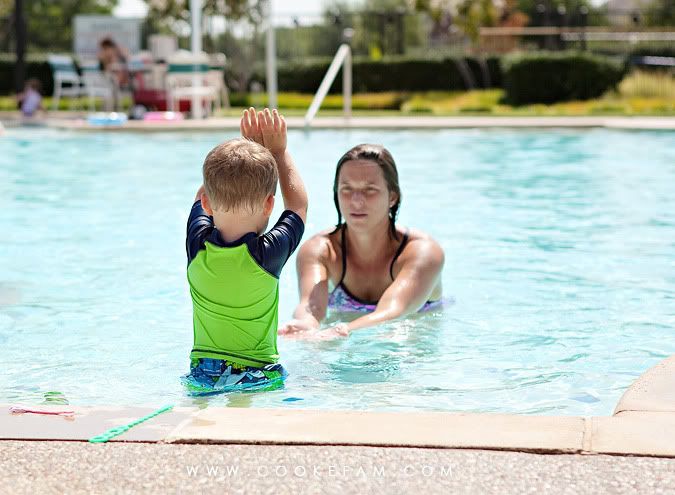 However, day 1 was not fun for either of us. He was at a new pool, with a teacher he didn't know yet, so it was rough. He pretty much cried the whole time and she had to fight to get him to do anything. Day 2 was
totally
different. He was excited and did everything she asked. Mrs. Stacy even asked me if he was the same kid.
Every day after that was great. Some days he would still fight her on doing the things he didn't like (floating on his back would be one of those things), but Mrs. Stacy was a pro at getting him to do it anyway.
The lessons were 30 minutes long and there were never more than 3 kids in the class. And there was always an assistant teacher when there were more than two. So the lessons ended up being one-on-one most of the time, which was awesome.

(Going under water "just because" while waiting for his turn to swim.)

What did Logan and I do during the lessons? You mean besides baking in the blazing sun? We sat by the pool and watched. That was actually a great thing because I pulled out the camera and video camera on a couple of the days and also was able to hear the "lingo" that Mrs. Stacy and her assistant used with the kids. This made/makes practicing with Ethan very easy.
And Logan did great sitting in the heat (of course, I made sure he was shaded). As long as I kept the cheerios and water flowing...he was fine. He would even cheer and clap for Ethan when I would.
It doesn't get much more relaxed than this:

Here is Ethan working with Mrs. Deana (assistant teacher...also wonderful):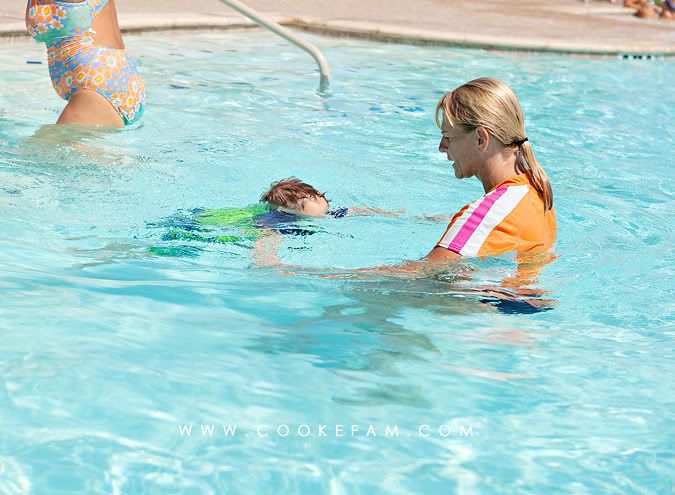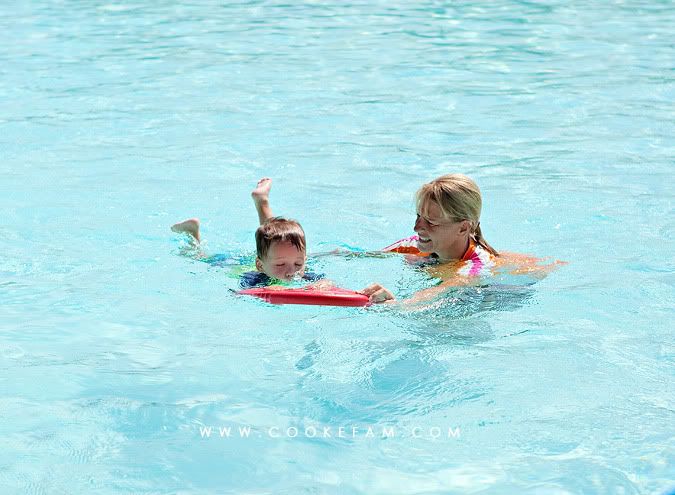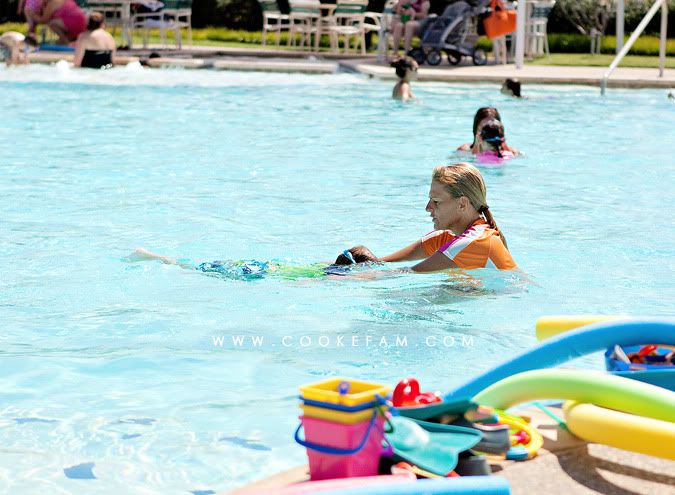 Swimming back to the step by himself:

At the end of every lesson, the kids would all practice their jumps into the pool. I am fairly certain that this was Ethan's favorite part of every lesson. They did different things, like just jumping to the instructors, but this one pictured below is called "catching a rainbow" because the pool noodles look like a rainbow. If you scroll down fast enough, maybe you can sense the progressive "action" of these photos: