Ethan spent the night at my parents' house a few weeks ago, so Logan and I took more time than usual enjoying his bath. I also wanted to get a photo of him in the bath to use in the
frames above the toilet
. So far, both photos there are of Ethan. It's high time to add Logan to one of them!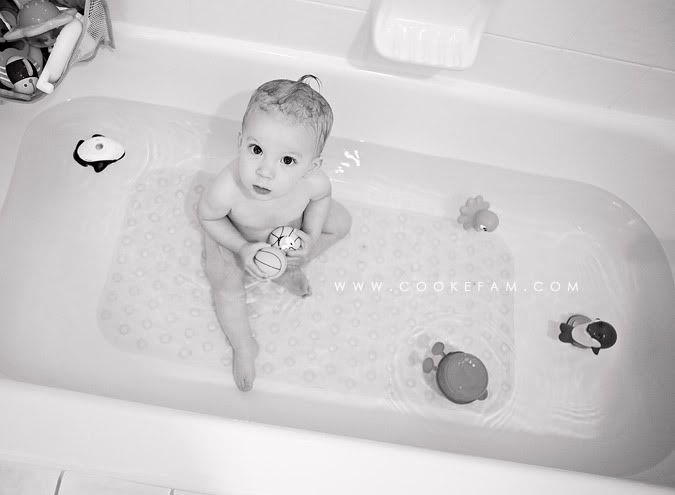 Logan has graduated from his bath seat and is now allowed free reign in the bath. Sort of. I still don't let him stand up, which he wants to do frequently. He is better about sitting now.
He loves to watch the tub fill up and he watches Ethan so closely to see how to play with the bath toys. He is a big splasher when he gets going so I end up getting sort of clean too.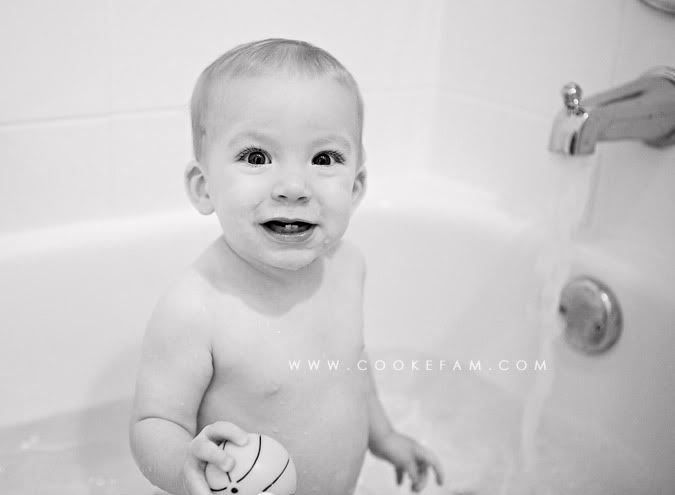 This boy does NOT like to lay down on his back in the water, unlike his big brother at this age. But he does love to be in the water. Such a cutie.