...a big, red, shiny fire truck. I see a fire truck coming down the street. And there's a noisy siren wailing on that truck.
Those are the lyrics to the song that plays on the ride-on fire truck that we got Ethan for his
first Christmas in 2008
when he was 7 months old. That fire truck has consistently been a favorite toy around here. Both boys have loved it. The seat opens up and they can store stuff in there and cart it around. It is one of the few toys that doesn't really get "rotated" in and out of action. Someone plays with it just about every other day. Ethan will still get it out and play with it, but Logan has mainly taken possession of it now.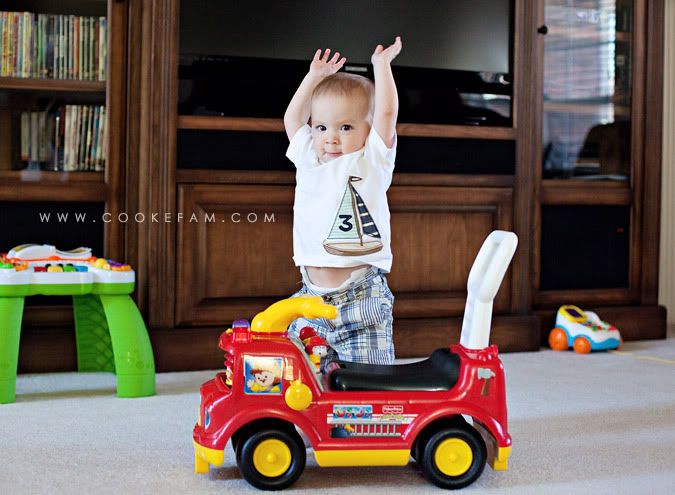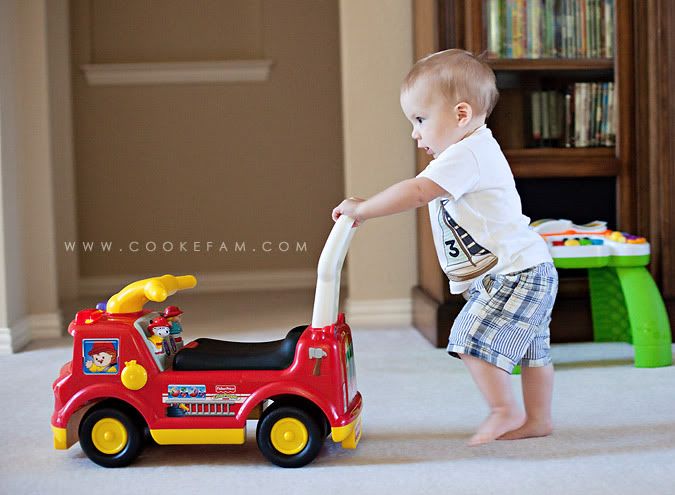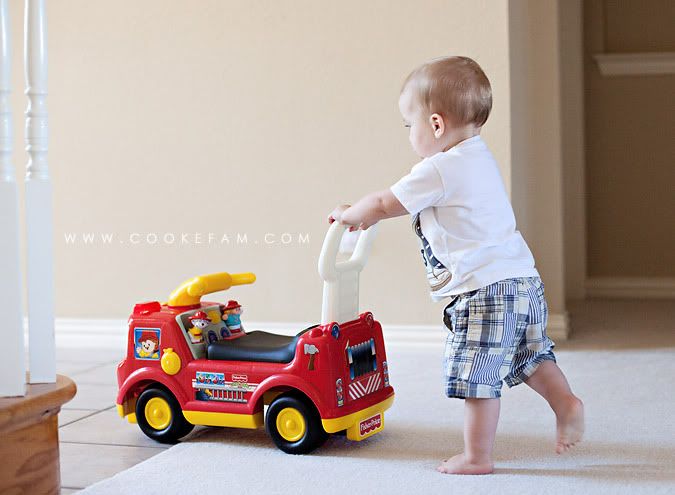 The only bad thing about this particular toy is that when mommy or daddy start giving rides on it (pushing the boys around on it)...it's all over. They will NOT want that fun to stop. They will beg for rides over and over and over again. We have learned to start all of that at our own risk. Or wait until the grandparents are over and will do it for us!