We celebrated our baby turning ONE about two weeks ago with our families. I made these invitations and we sort of had a "puppies and pennants" theme for the party.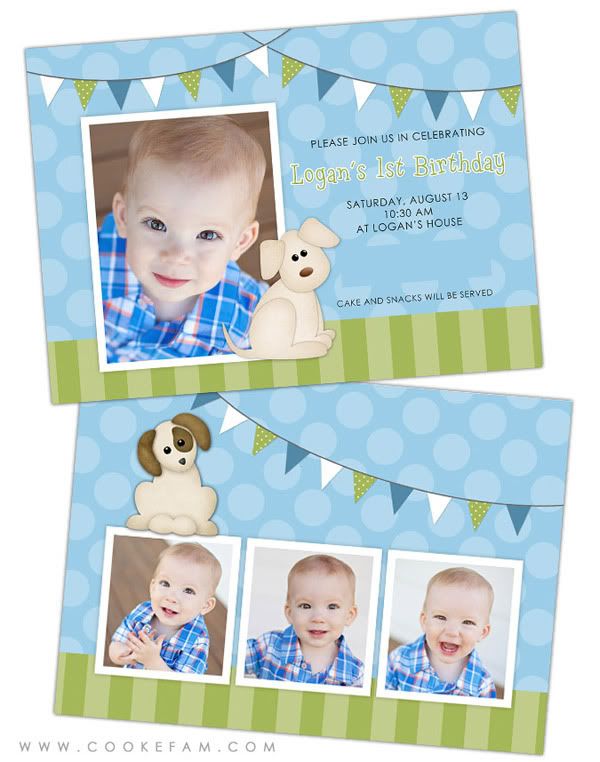 Here is the guest of honor with all the party attendees. Logan was still adjusting to everyone being in our house at the same time, which is why he looks so unsure in these photos...not really in the mood to smile!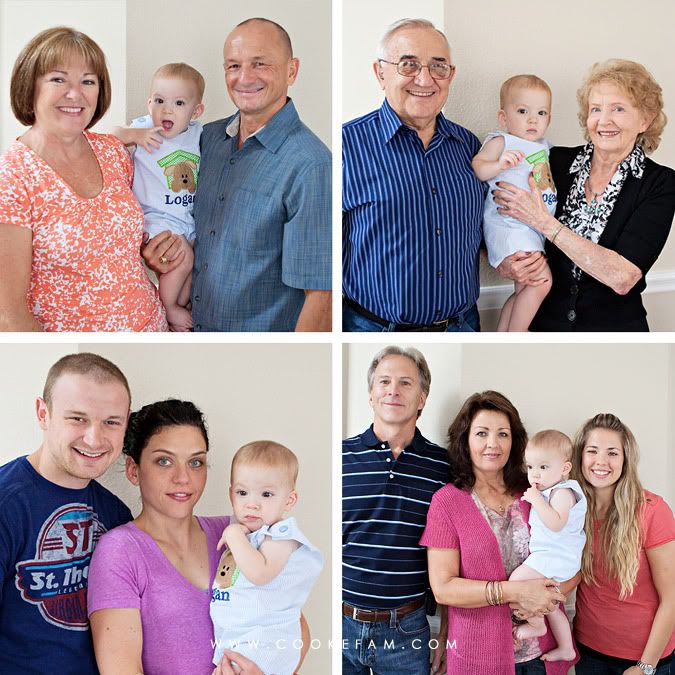 And the food table. We just had snacks...sandwich bites, caprese bites, strawberry/banana bites, and
puppy chow
. The yummy, powdered sugar with peanut butter and chocolate-type puppy chow. Irresistable for snacking.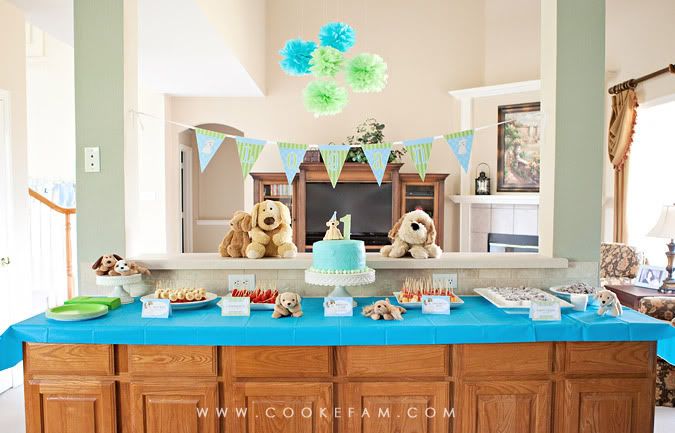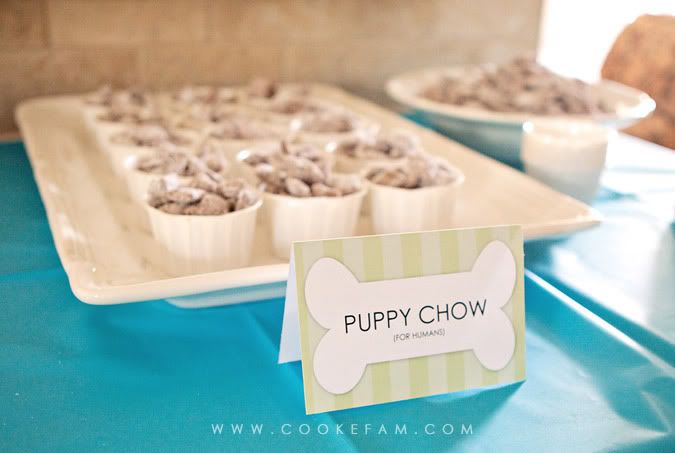 The other decorations were minimal, but fun. I loved digging out these outfits that Logan has worn during his first year of life. That little hat on the left is the one we brought to the hospital for him to wear. (Sigh.) The photos on the right are from each of his first 11 months (including a newborn photo).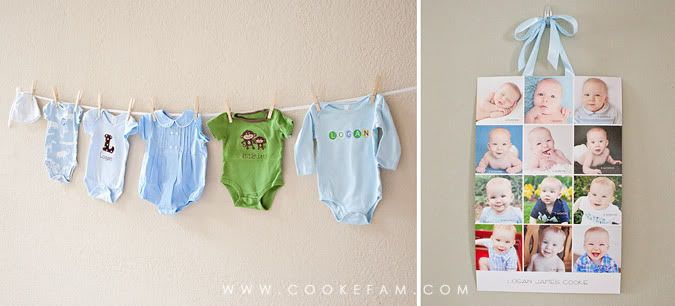 I made the cake this time, with Ethan's help. There were four alternating layers...chocolate and vanilla (colored blue). With buttercream frosting. I did not make the puppy topper by myself...ha! I ordered it from
Fondant Fads
on Etsy. However, I did add the party hat and number 1, which I made from paper.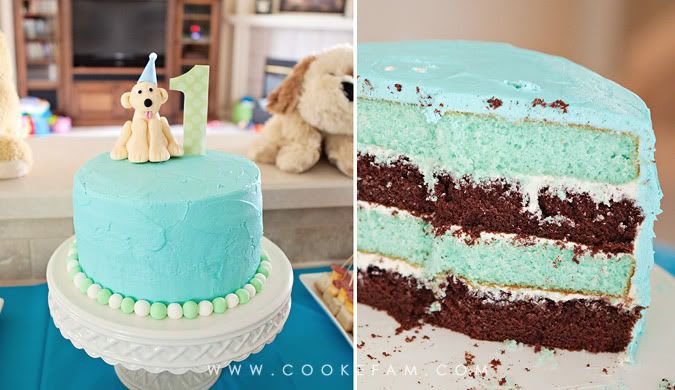 Logan was really trying to figure out why everyone was looking at him when we lit his candle and started singing. Poor thing had no idea what was going on. At least he didn't burst into tears
like Ethan did at his first birthday party
(when we sang), but he almost did.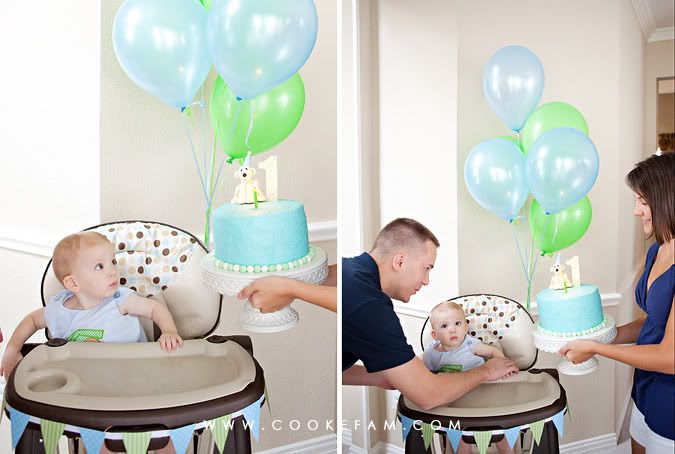 And he did love the cake...mostly the chocolate layers. Just like his mama! I cut him a slice and actually cut away most of the icing. Yes, I'm a party pooper...I'm just not into the smash thing. He still had cake, though.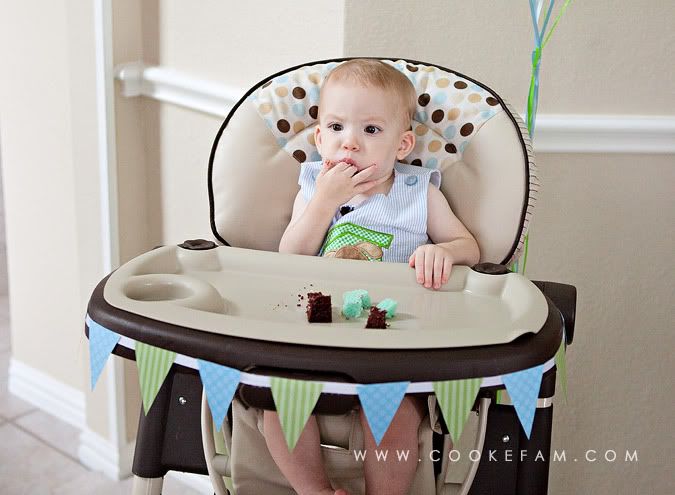 Ethan kind of liked the cake too! And now would be a good time to mention what a sweet big brother he was during the party. He totally understood that this was Logan's day.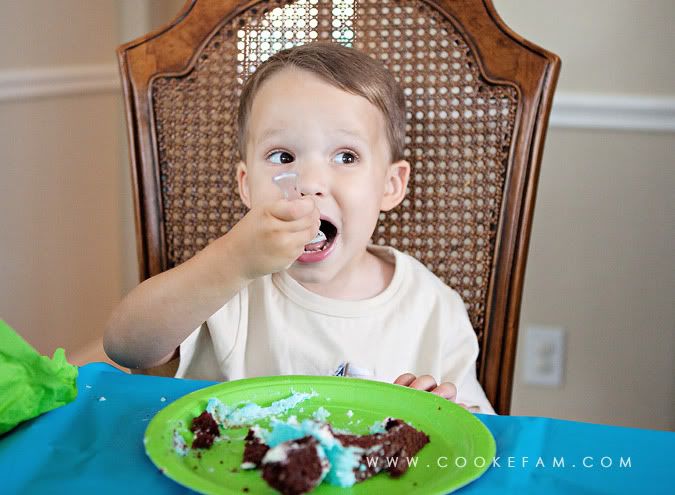 Of course, Logan made out with a pretty good loot for his party. Ethan was sweet to watch Logan open his own presents, but he was right there to see what they were!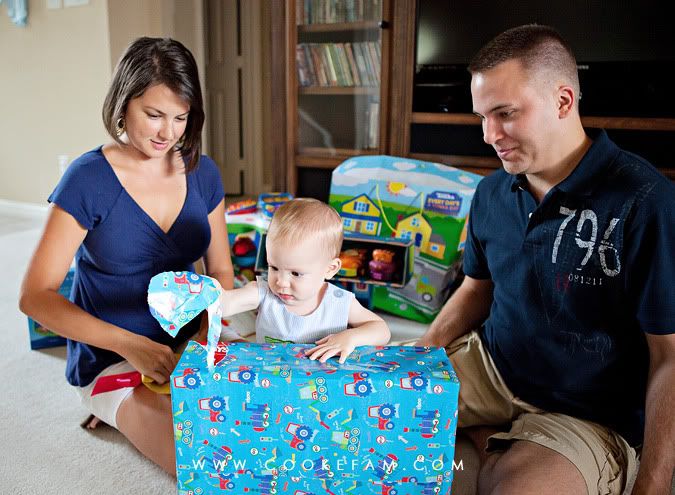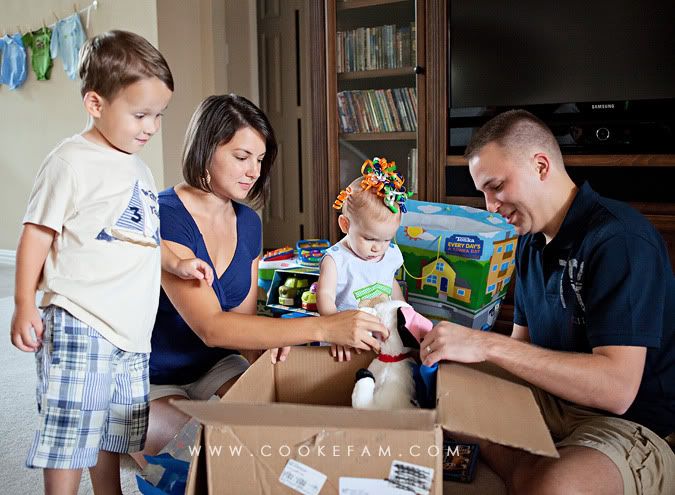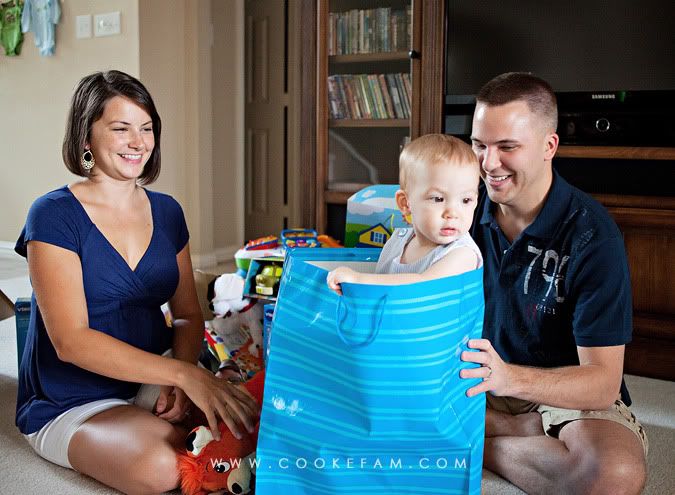 This was such a fun day and a wonderful celebration of Logan's first year.