About two weeks ago Ethan's friends Ashton and Blake came to our house to play. This is the first time we've gotten all three boys together (other than being at church or church activities) at the same time for the purpose of just playing. They had an absolute blast together. I know I speak for all three of us moms...watching them play together was so funny and fun.
Here they are...the three amigos. Blake, Ethan, and Ashton. Born within months of each other.
They played inside and outside. Upstairs and downstairs. Quietly and loudly. Wait...nope, they didn't ever play quietly, but why should they? They were so sweet to each other and played really well together.


They each took turns driving the car all over the yard. We kind of had to help them know when to start turning the wheel. They are not quite ready for the road just yet! Good thing that car goes less than 5 mph.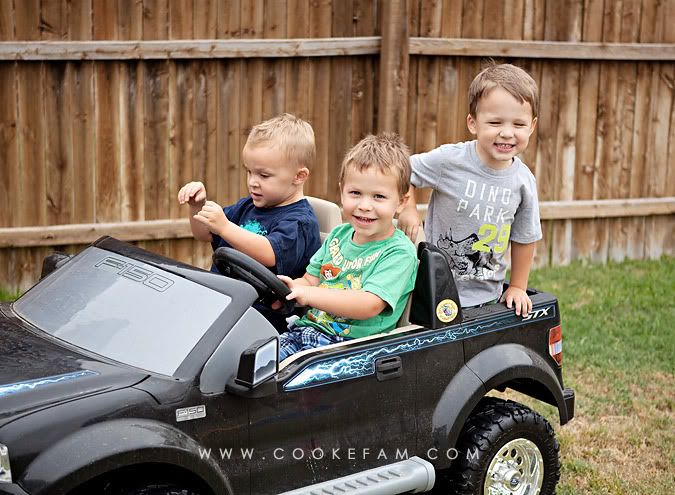 A couple of times they found themselves in a tight spot. I think Ethan must be calling AAA to come bail them out. Although Ashton does not look concerned. And Blake is preoccupied with the radio.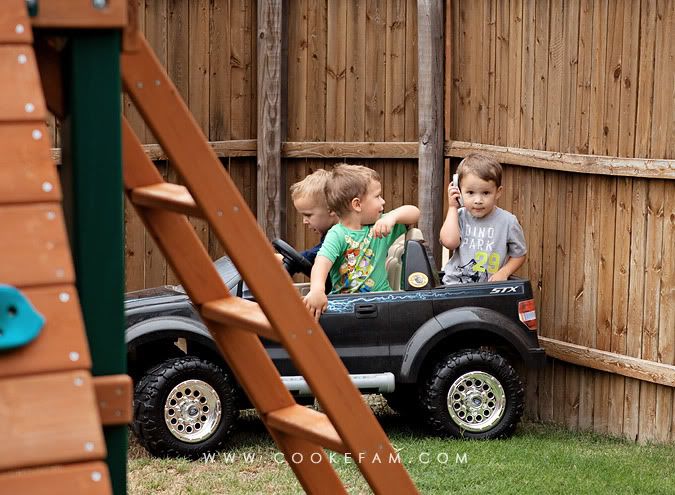 I think they were taking a pit stop here. Ashton is wondering what is under the hood...
...and Blake is more than willing to take a look.
A really good friend will push you on the swing. And Ashton found a way to read while swinging. Way to multitask, Ashton!
If I remember correctly, there was talk of looking for monsters through that telescope. Looks like a fun job.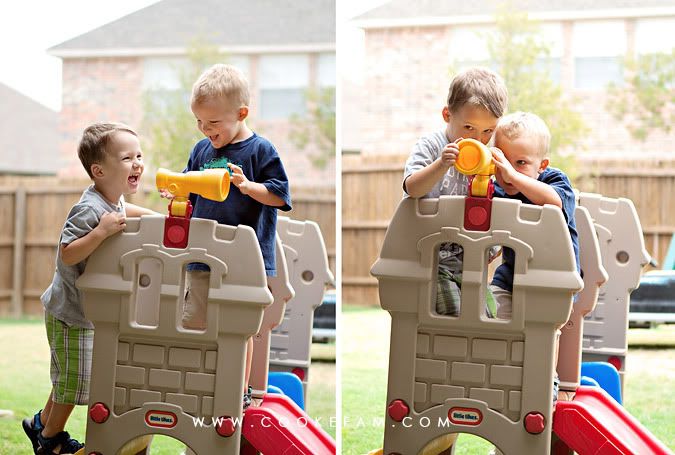 There were actually 5 boys there that day. Ashton's little brother, Brennan was there. And Logan too, of course! The littles are less than 3 months apart. Before we know it, they will be playing just like the big boys.