Tuesday night we put the boys in the car after baths (in their PJs) to go look at Christmas lights. This year was SO much better than last year. Ethan is still in awe of all the lights, but this time Logan was too. Last year he was 4 months old, hated his car seat, and screamed the whole time, which does not make for a leisurely drive.
Of course, Ethan had to take along his Rudolph characters (he brought Rudolph, Clarice, and the Bumble).
This photo of Logan is an example of what I like to call, "embracing the grain." It's what happens when you are shooting in (really) low light, high ISO (4000), and don't nail (or even come close to) the correct exposure. Ouch. And I didn't notice at the time so I didn't re-shoot it. But, I'm putting it in here for the memory. And as a reminder of what not to do. It's not even presentable in color.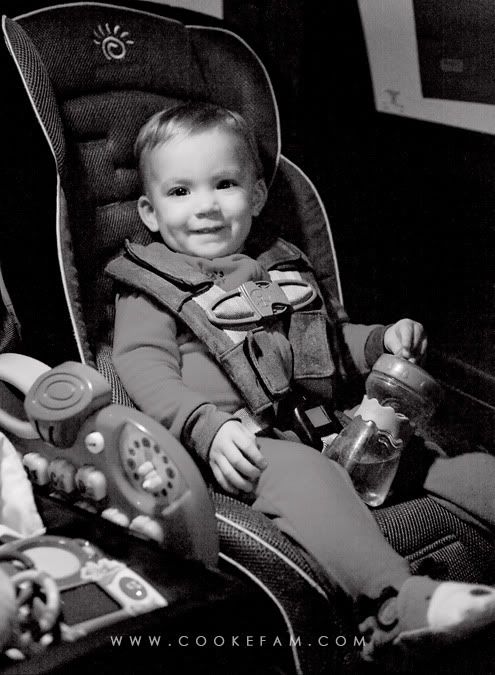 We went to a neighborhood that is near our house and very well known for their Christmas light displays. There are people in there (whole streets, in fact) that go nuts with lights. It's crazy and amazing and wonderful.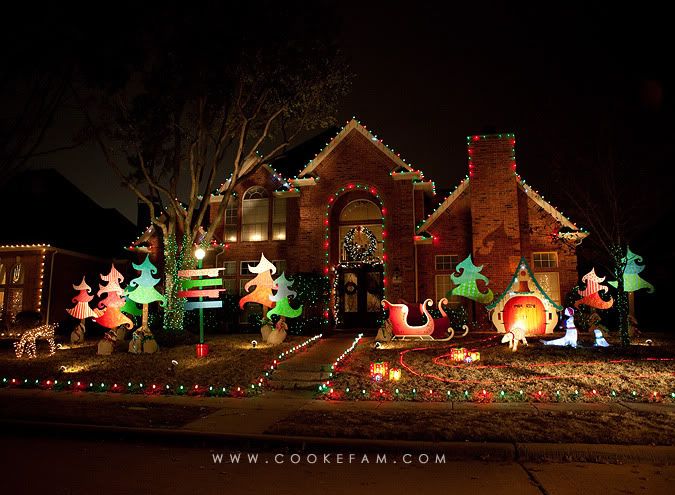 Ethan wanted his window rolled down the whole time so he could see better even though it was pretty cold. He kept saying, "Look, mommy! Look, daddy! Did you see that?" So sweet.
Logan babbled and pointed in from his new vantage point...we turned his seat around to face forward for this drive so he could actually see the lights. He loved it.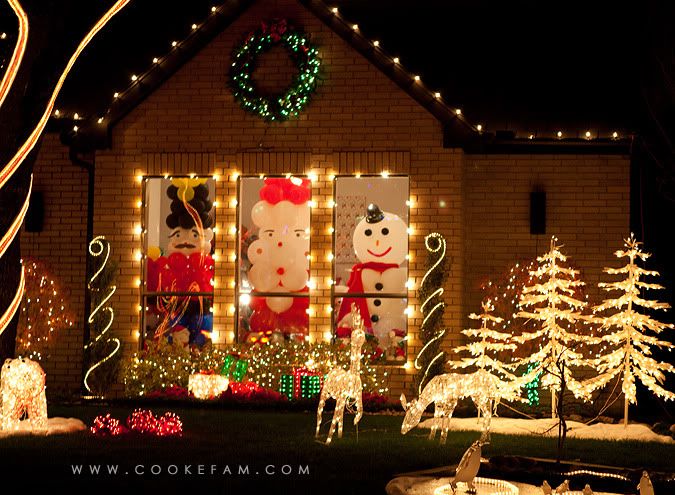 There were even a couple of houses whose lights were synchronized to music. They had signs telling you which radio station to tune into to hear the music that went along with their lights. So cool and fun.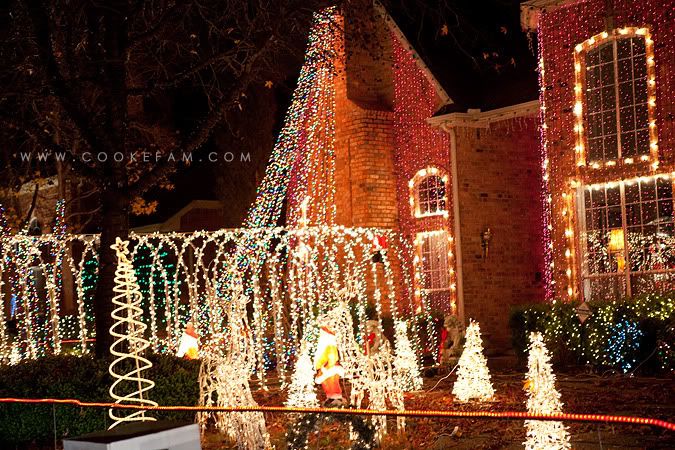 This house had reindeer taking off from their yard and hung over and across the street.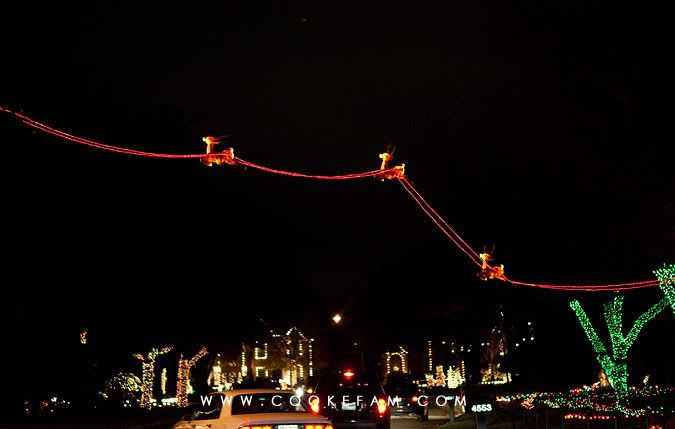 Then there was this street...you could see it from a mile away there are so many lights. They had lights strung between the two houses across the street. That's some very cool neighborly cooperation.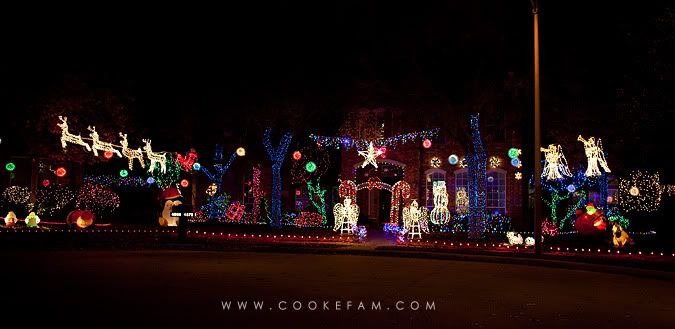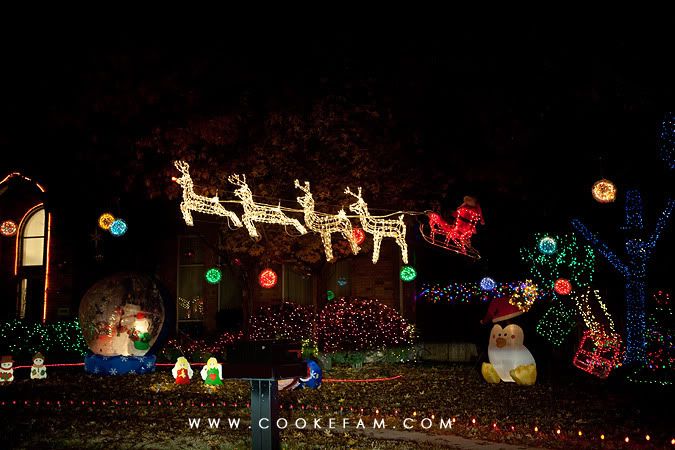 There was also a "Disney" house with hand painted characters. Ethan was so excited to see some of the "Cars" at this house.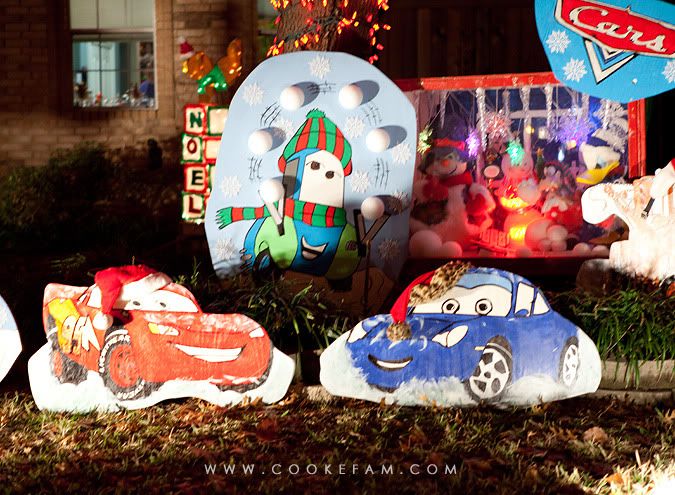 *Thanks to Casey for taking many of these photos since I was driving.