Ethan begs for "bubbly" baths (as he calls them) all the time. Every once in a while I indulge him. They are fun. I think this particular bath took place on a cold and very wet day during which I did not let the boys go outside to play. So, we started bath time early and spent an extra-long time having fun in there.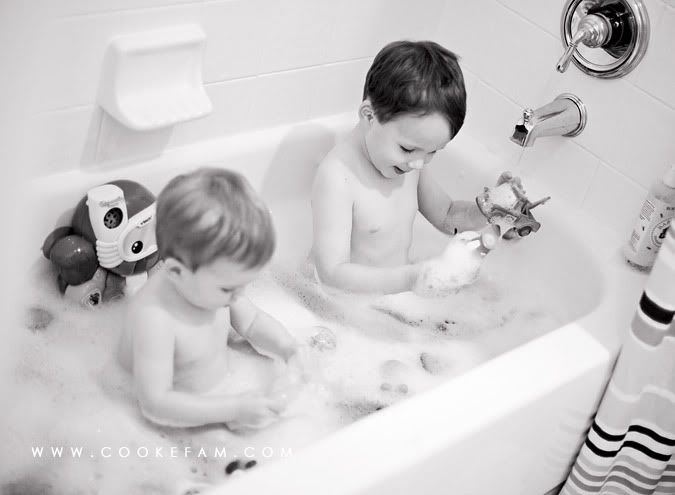 Can I just say that I love this kid? I mean, just look at his smile. Melts me every time. He loves the bubbles.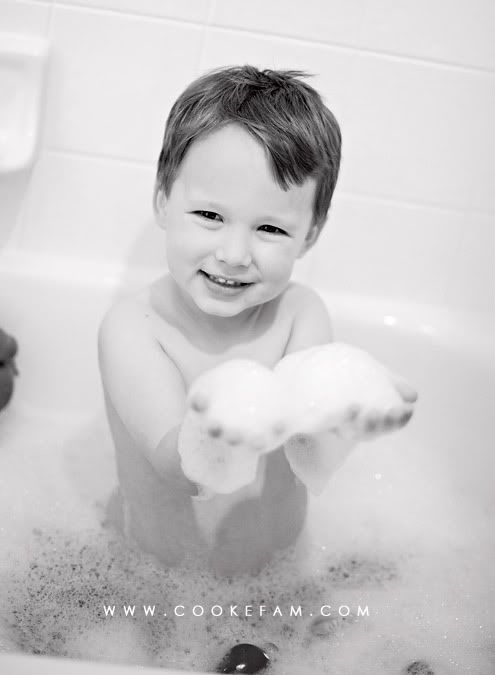 And this one. He steals my heart too. Especially with that mischievous twinkle that is
always
in his big brown eyes. (He likes brushing his teeth in the bath.)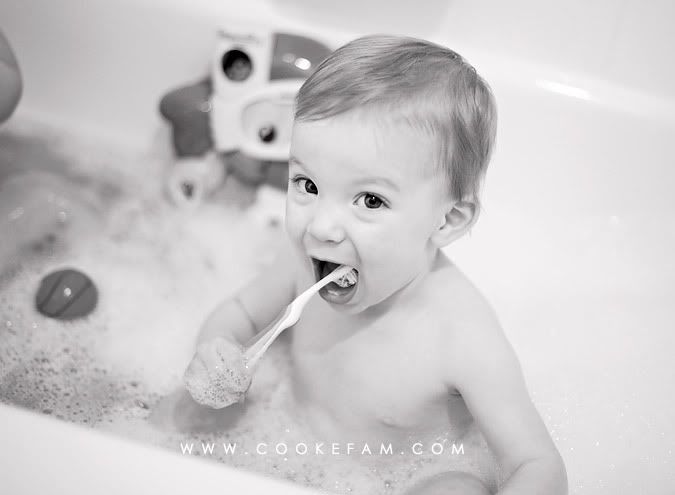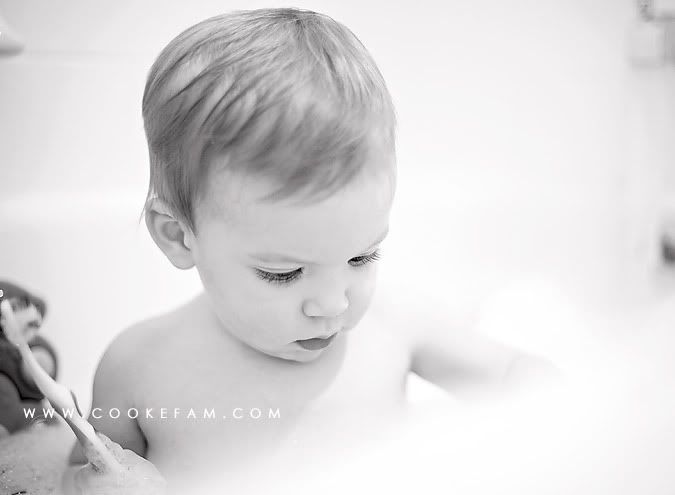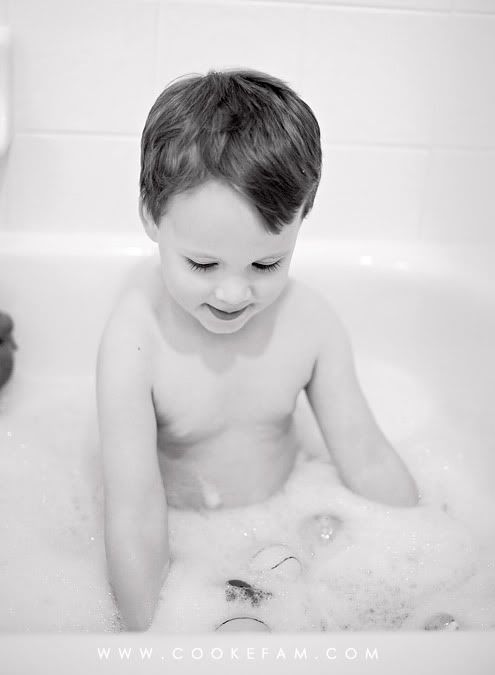 Logan is still undecided on his feelings for the bubbles. One moment, he and the bubbles are friends...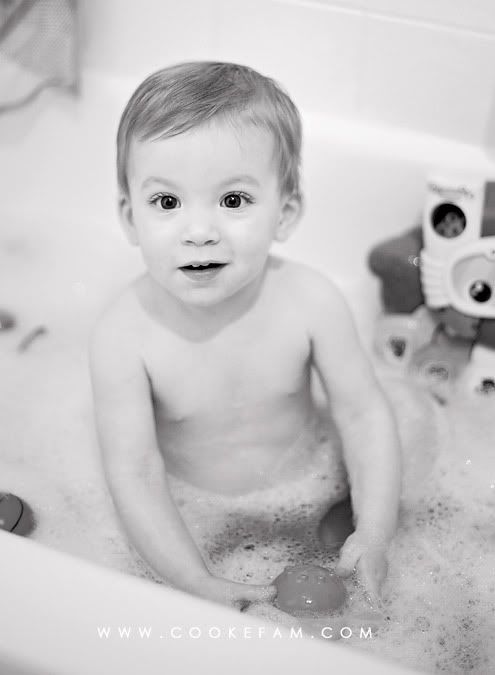 The next moment, he hates them...
And then a moment later, he's back to liking them again. And spreading them all over his body. (Those photos were taken just seconds apart.)