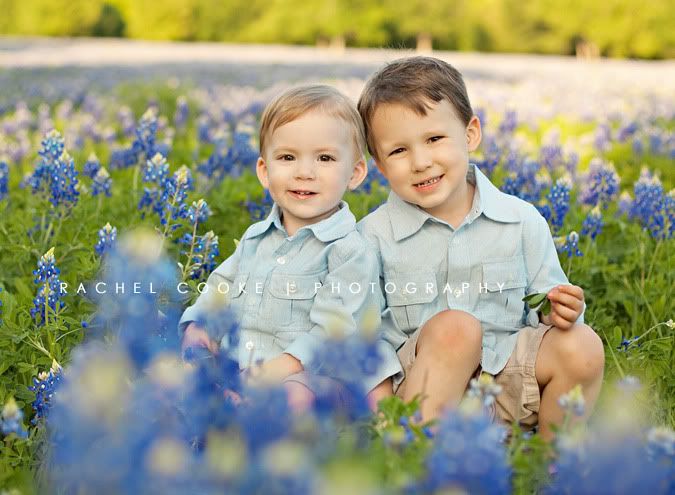 We Texans sort of go nuts over bluebonnets. It's the state flower, yes. But also, they're really beautiful. When you come up on a huge, thick field of bluebonnets (or any flower, really), it's breathtaking. The fields that we visit (not on the side of the road, by the way) for our photos are really gorgeous. The bluebonnets are 12-14 inches high and spread far and wide. It's really something. This year, they cropped up really early since we basically had no winter.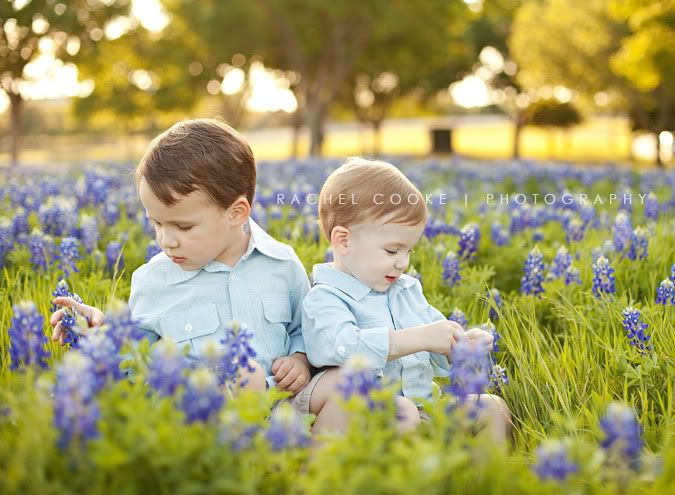 Logan's face in this one cracks me up!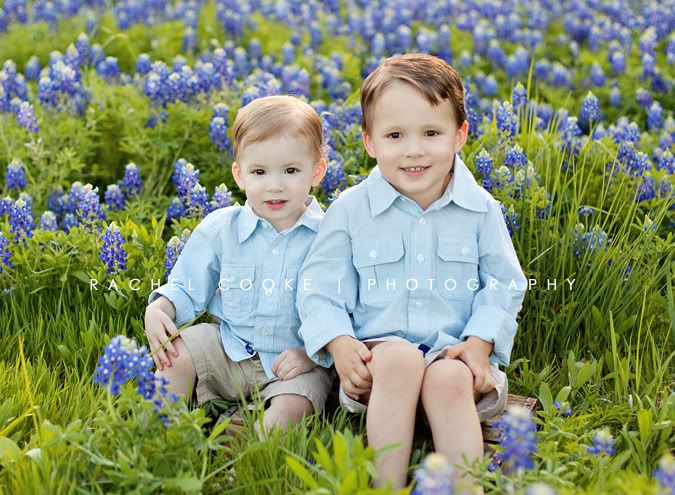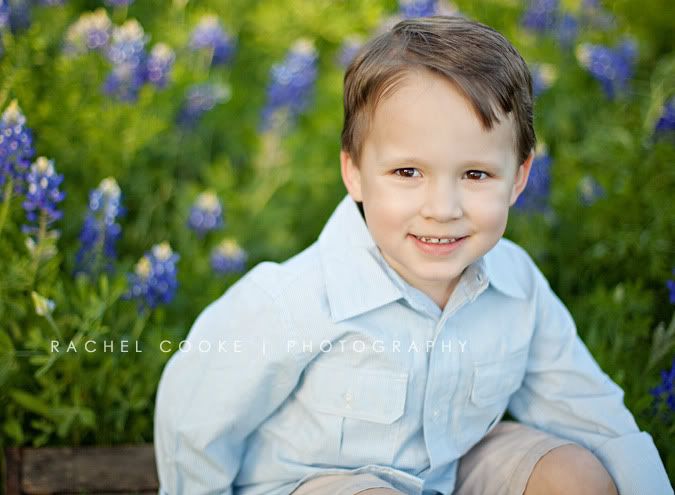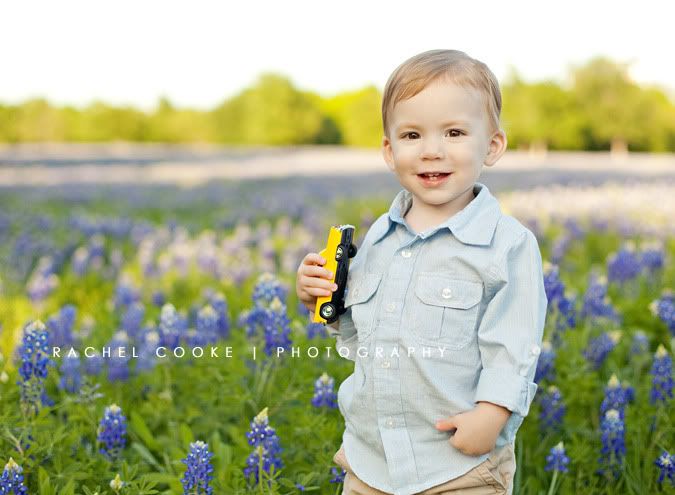 This is not the first time Logan has been photographed with a raisin box in his hands.
Enjoying their lollipops again...bribes for taking a few photos.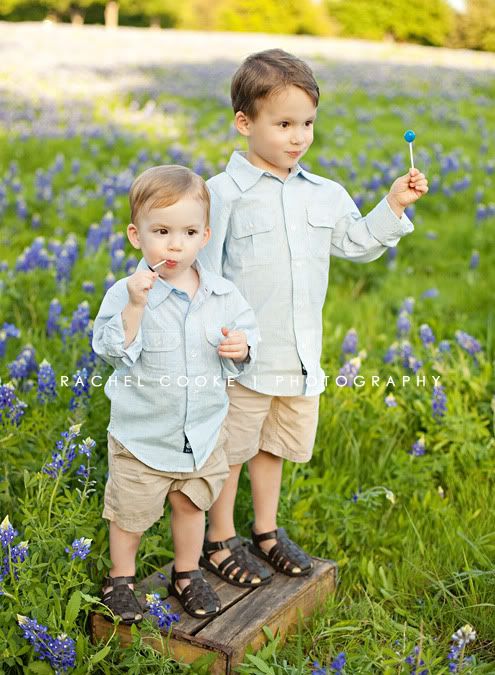 This year we took two trips to the bluebonnet fields. And Mimi came along on the second trip to help with the boys and take a few shots of me with them. (All the remaining shots are from the second trip...thus the different lighting. It was cloudy that day.)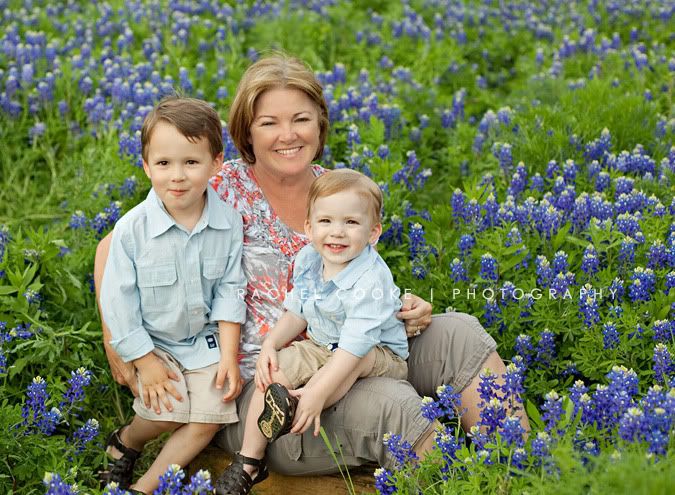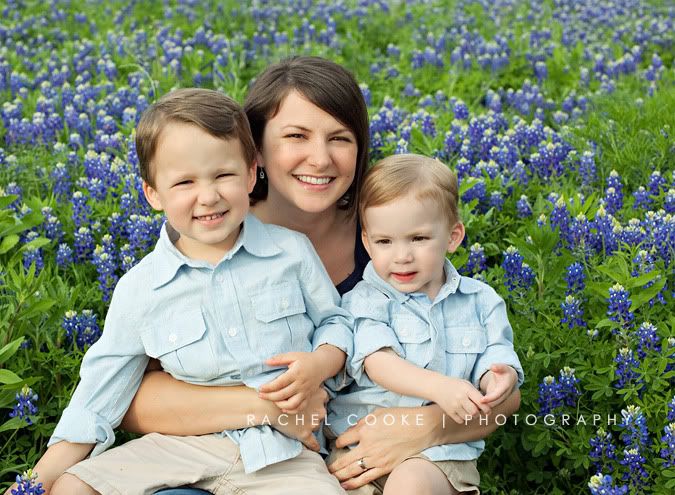 This next one is an outtake...Ethan literally fell off my lap.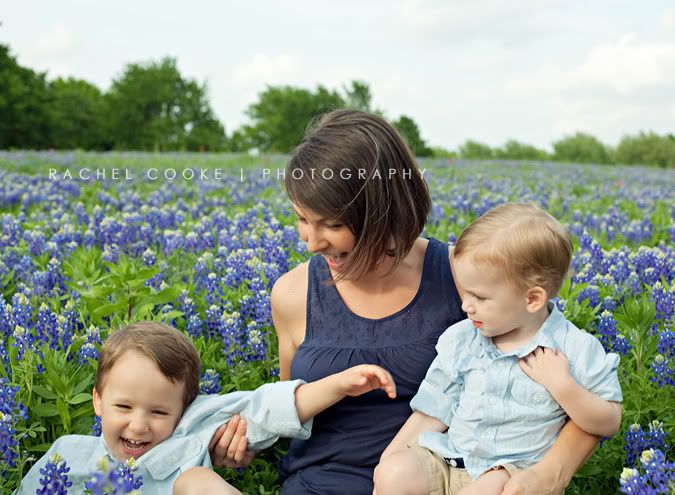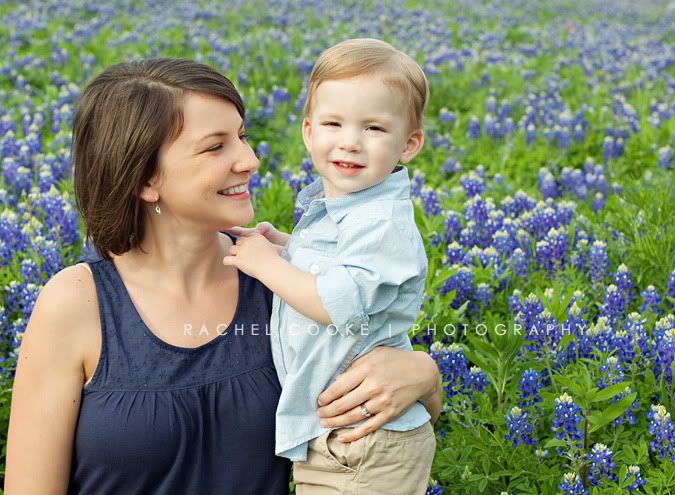 I promise I'm not trying to favor Logan by posting all these photos of him and none of Ethan. It's just that there was some unusually defiant behavior from the 3 year old (almost 4 year old) crowd on this particular outing.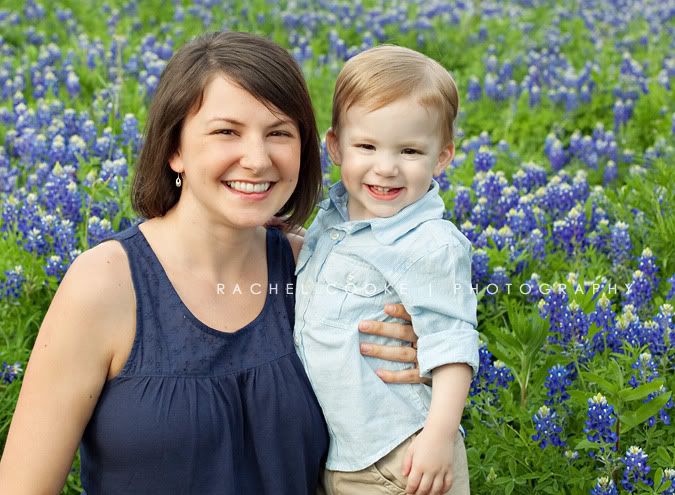 In fact, while we were trying to get those photos of me and Logan, Ethan was running all over the place. Then, he started playing peek-a-boo by ducking down in the flowers and popping up. Logan loved it and the flowers really were high enough to completely hide him.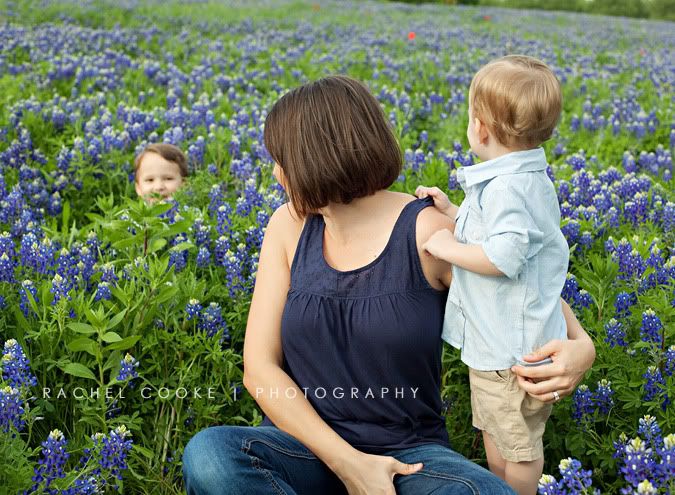 This little turkey has recently been pulling his shirt up to touch his belly button
all the time
. It is a strange fascination with him. A little weird, but mostly cute and funny.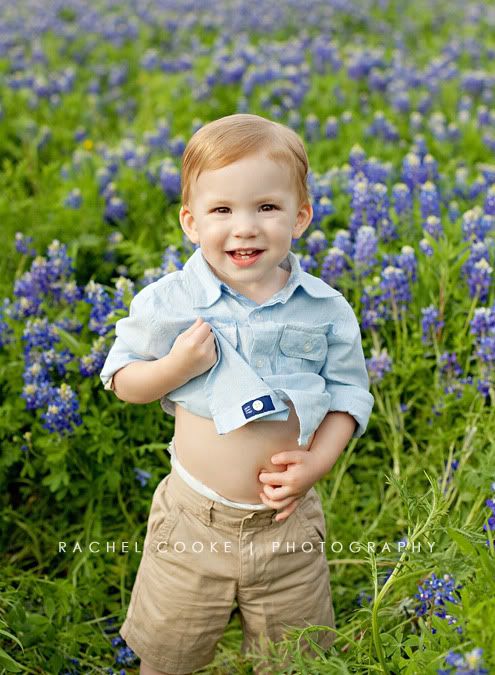 Pretending to sleep in the bluebonnets...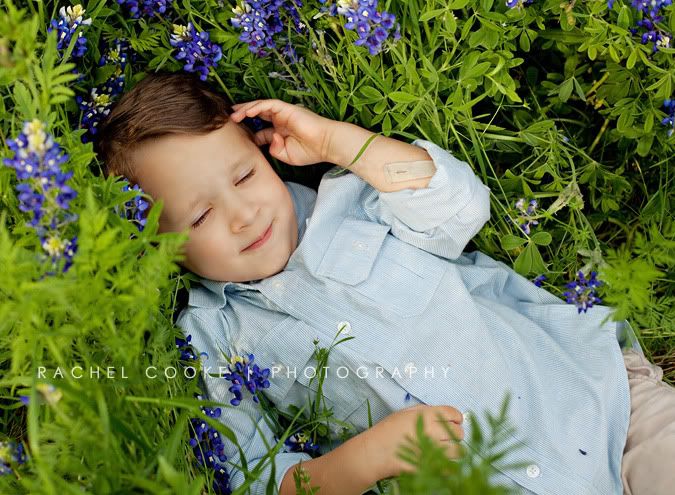 PS - Did you know that it is
not illegal to pick bluebonnets in Texas
? That may sound weird to non-Texans, but those of us who grew up here have probably always heard that you weren't supposed to pick them. But that's not true! What else have I been falsely believing all these years?