Sometimes, when Ethan takes a really long nap, Logan will wake up before him. On this day, I had run downstairs for my cell phone and when I came back, someone was sitting at my desk.
Ever since Logan clicked away on my mouse one day and deleted some emails, I have learned to turn off my keyboard and dock my mouse any time I am away from my computer. Even for a minute. So, even though he thinks he's doing things on that keyboard...he's not!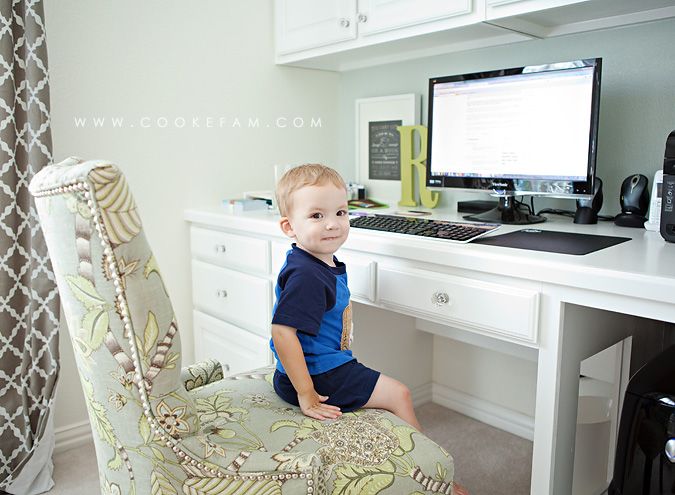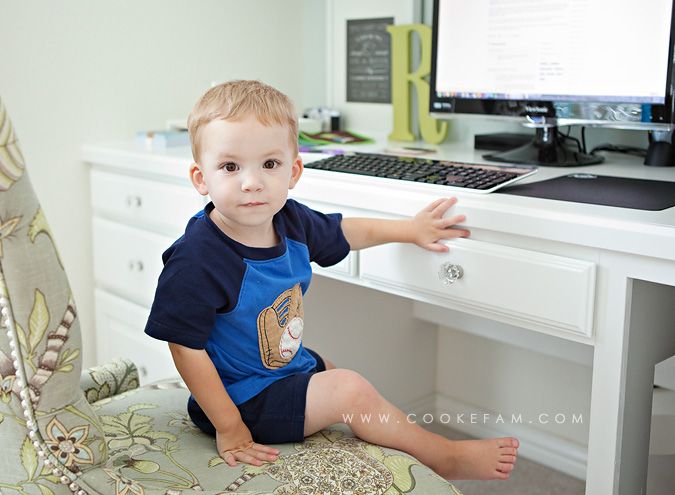 He also loves to play peek-a-boo. He's loved it ever since he was a baby. Because of that, some of his first phrases to master months ago were "where go?" (where did he go?) and "there is!" (there he is!).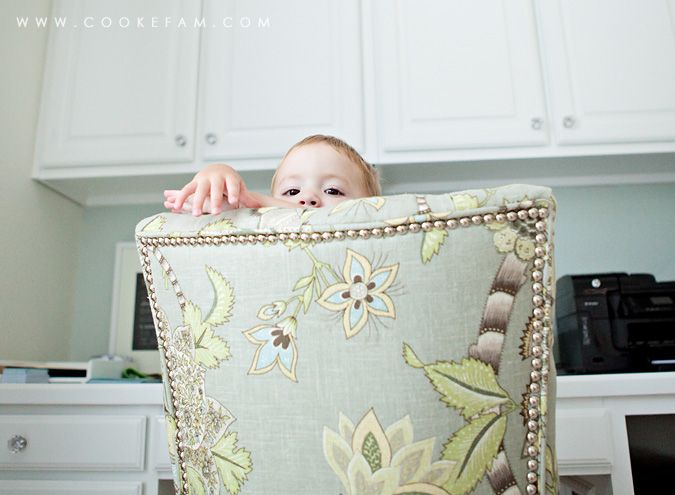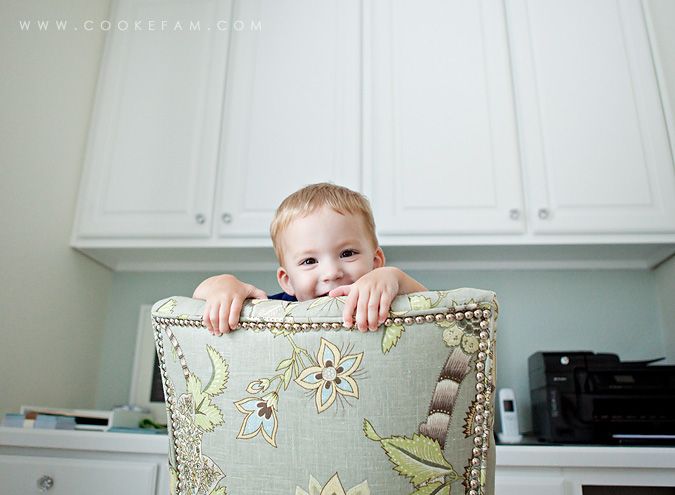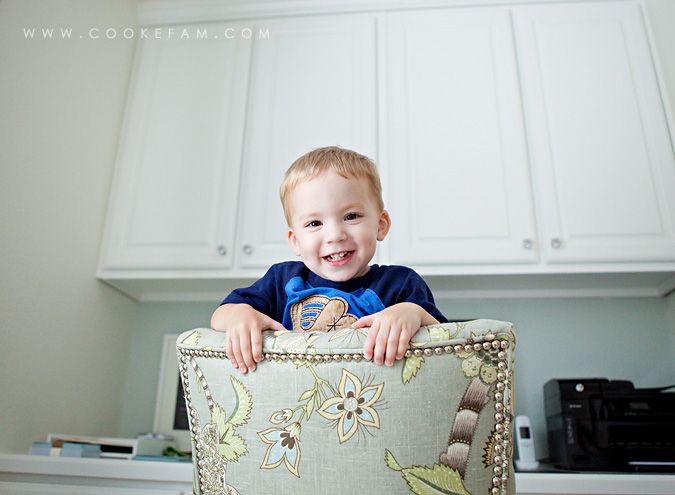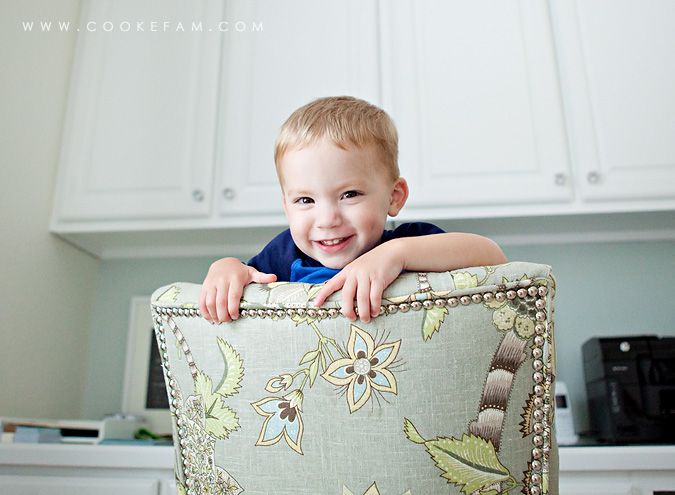 These shots also give you a pretty good view of my new built-in desk and chair. I am really loving working in here. Especially when I have such a sweet sidekick!