The best part of helping mommy bake is licking the beaters. And this was the boys' first time to do that. I've never thought to let them do it before. Ethan licked his clean so quickly that I didn't get any photos of him. Logan took a little more time and made sure he got all the chocolate off the beater. Too bad so much of it ended up on his mouth rather than in it.
Mama, is there more of that stuff? (he was peering into the mixing bowl)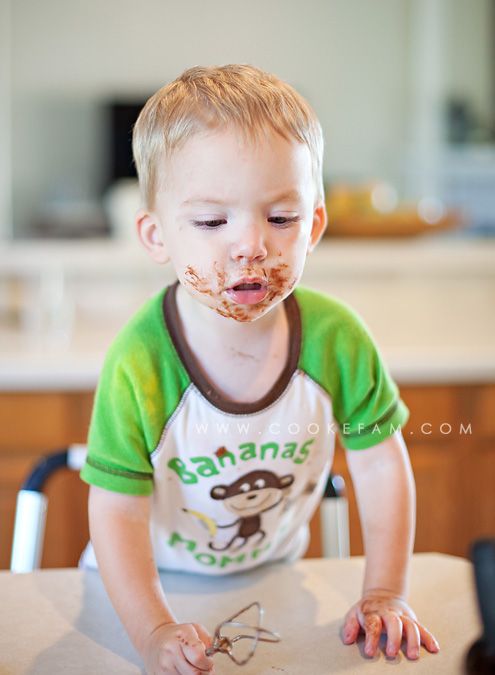 I'm pretty sure I got this look because I told him that was all and took his beater to the sink to wash.