I recently decided to do something different for my home screen wallpaper on my iPhone. Previously, I'd been using a solid purple color for my home screen. I don't like using a photo behind all the icons...it looks cluttered and ruins the photo, in my opinion! But, I wanted to do something a little different, so I made up some wallpapers in Photoshop to use for my new home screen background.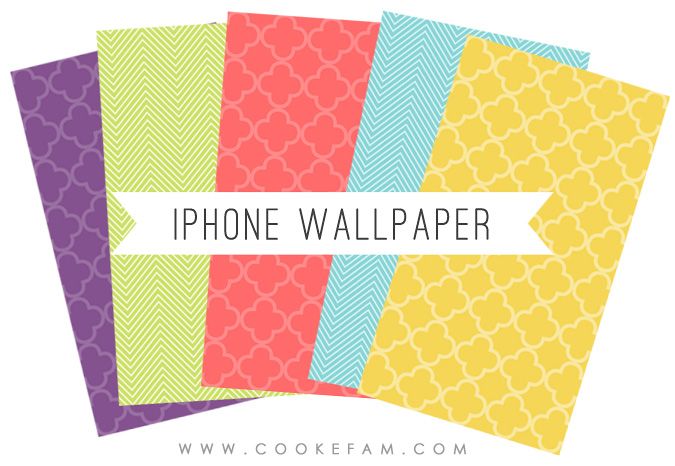 I guess I was in a "spring-y" mood because all those colors are just right for spring. I made one of each color in each pattern (quatrefoil and chevron). After trying many of them out, I ended up quite predictably settling on the purple chevron wallpaper. It is my favorite color and goes so well with my purple phone case: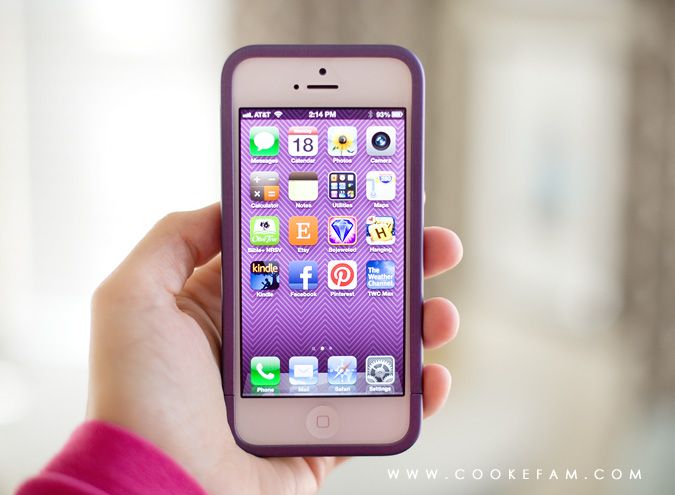 But, I since I'd already made up all the different pattern/color combos, I figured I might as well share them for others to use. There are 5 colors (purple, lime, coral, teal and yellow) and two patterns (quatrefoil and chevron). Each color is available in either pattern.

To download the one you would like, just click on that photo below and then download. They are already sized to the correct ratio for the iPhone 5. If you have a previous iPhone (with a slightly different screen ratio), you can still use these. You will just have to zoom in on the photo a bit to make it fit your screen.