Just a few days after Casey and I got back from Paris, my mom asked me and the boys to join her and my dad at their lake house. At first, I was thinking that was crazy because I'd just gotten my clock turned around and my laundry done. And then, I realized that summer was upon us and the lake sounded like a great idea. So we went.
And I had just gotten a
new underwater camera
that I've had my eye on for a while. So, I got to play with it and it was so much fun! I really just took photos at the pool...actually,
in
the pool! And the first thing I learned was that I need some more practice at taking underwater photos. (A
lot
more practice). But even though they are not perfect, I still love some of the photos I got.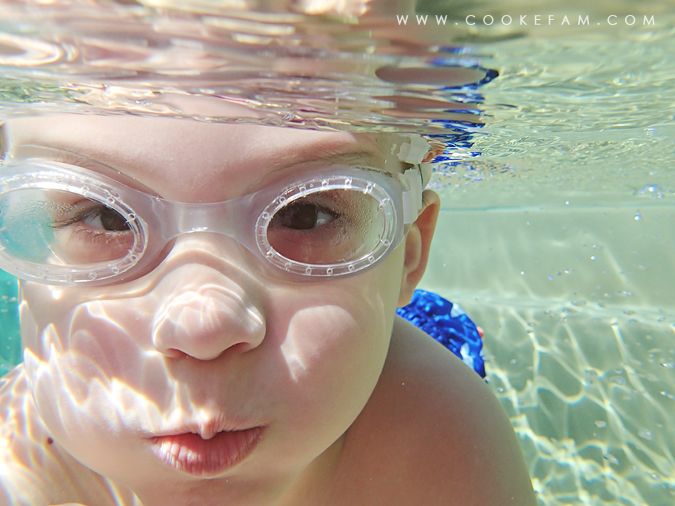 I wasn't sure if Logan would go underwater for me or not. He does about 50% of the time we go swimming. But, he wanted to see his photo, so he did it!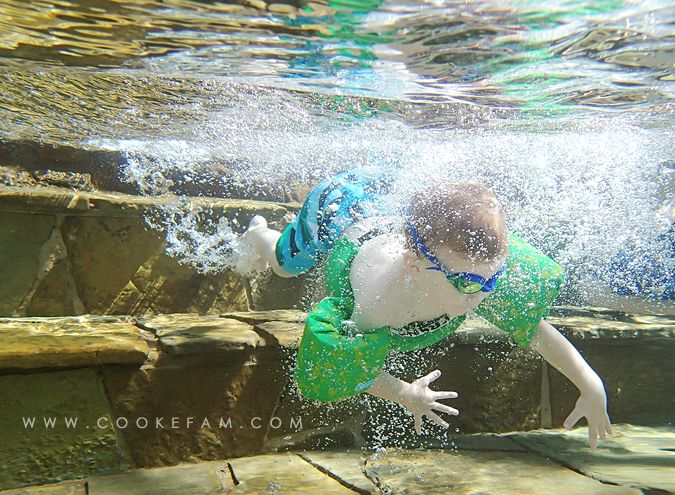 Ethan was actually harder to pin down...not because he wouldn't go underwater, but because he was busy swimming. But, he got excited about seeing himself underwater too, so I was able to get him to cooperate for the most part. I love his face in this next one...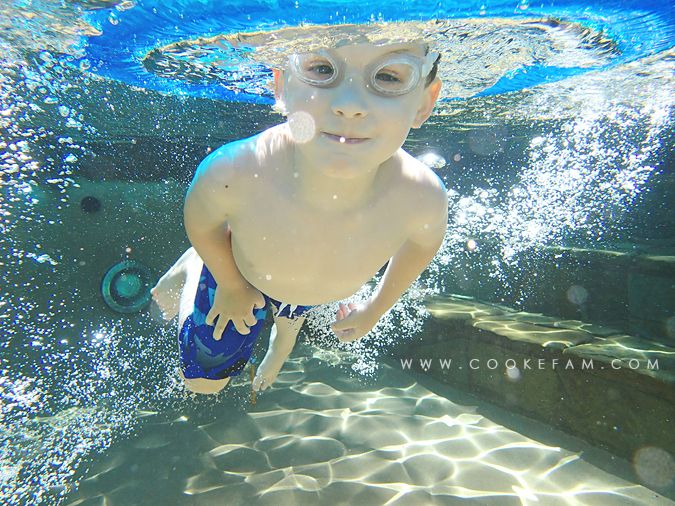 Since Logan was wearing his puddle jumper I had about .2 seconds to catch him underwater before he floated to the top.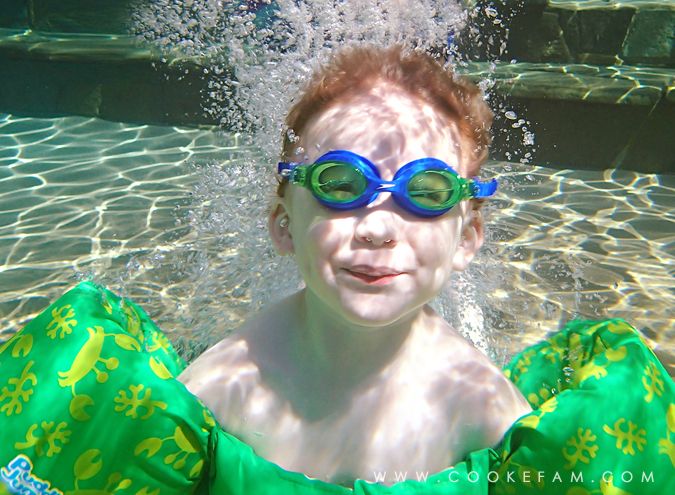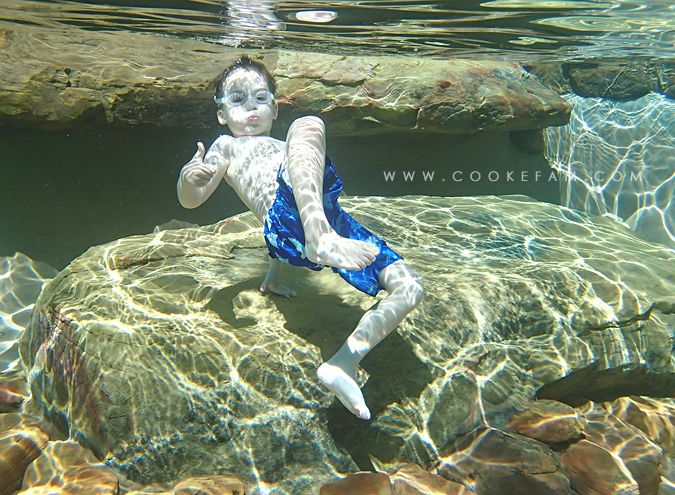 Itty bitty head and giant arms...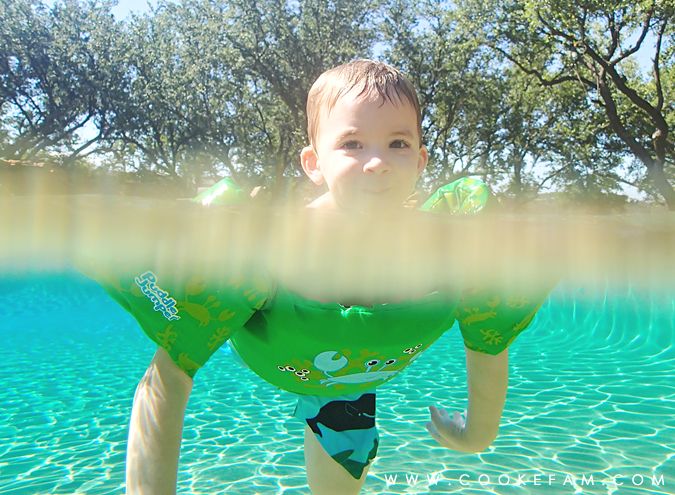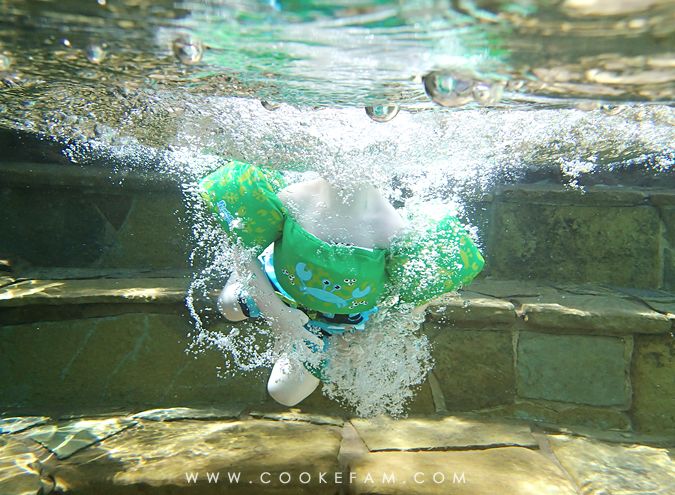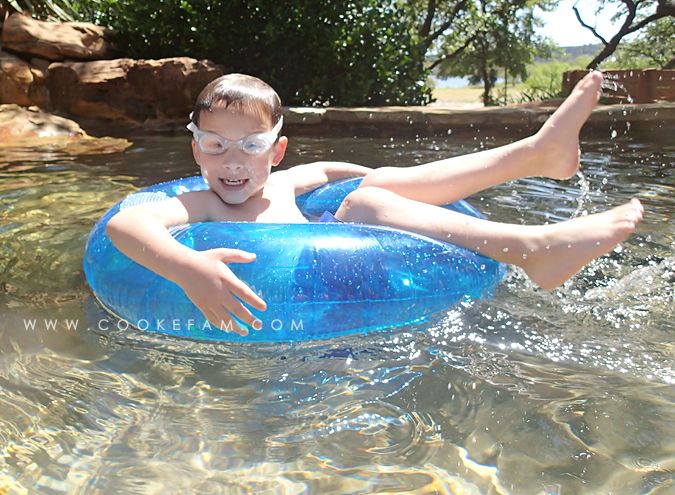 I was not trying to be artsy with this next one...it was just out of focus. But, I kind of like it.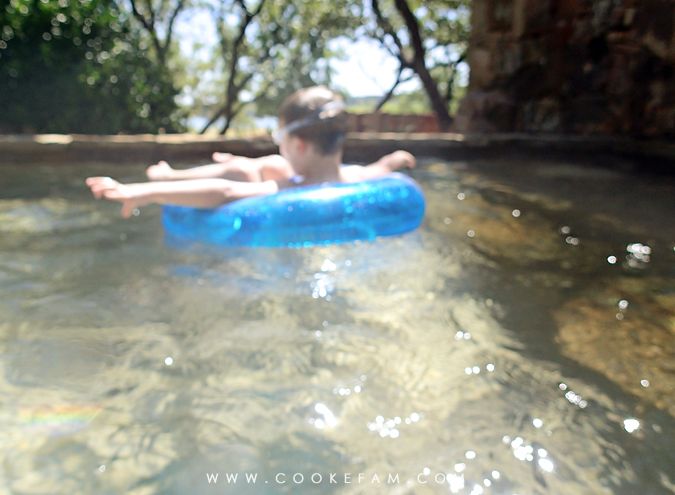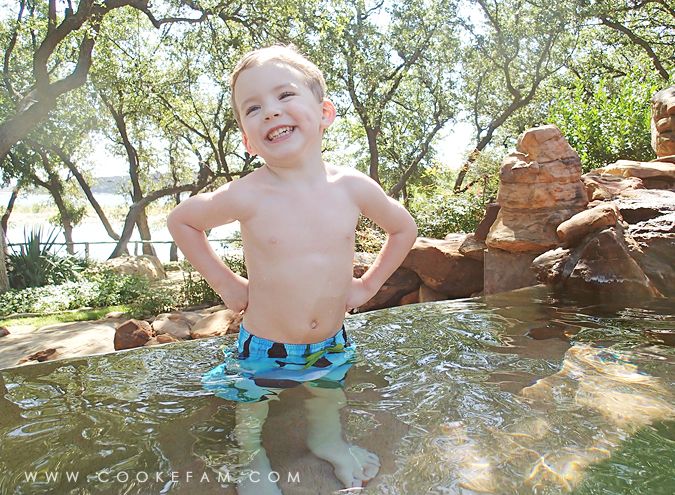 His smile has looked like this since he got those two front teeth. I love it.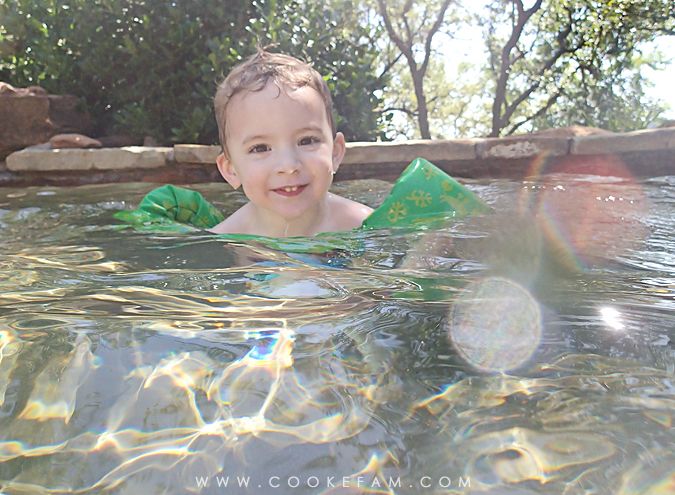 This summer Ethan learned how to swim down to get his dive sticks. He worked hard and figured it out (with some instruction from daddy). And he was so proud of himself. Before that, we were having to give him a little push to get him down there.
Logan plays with the dive sticks too...just above water, usually.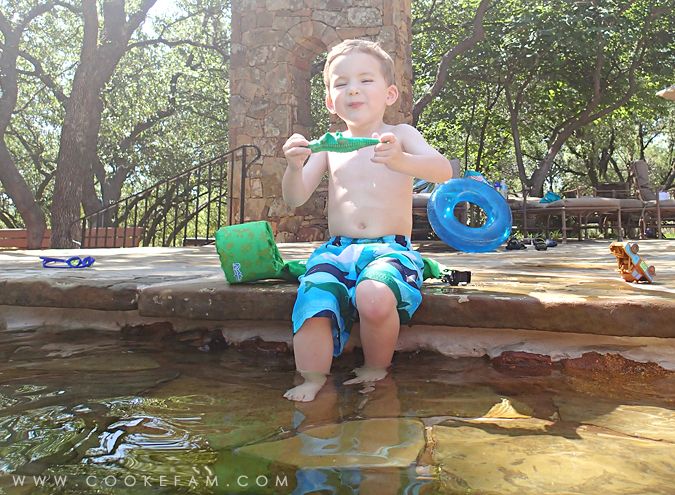 This photo was taken as Ethan plunged into the water after jumping off the waterfall...something he does countless times at this pool.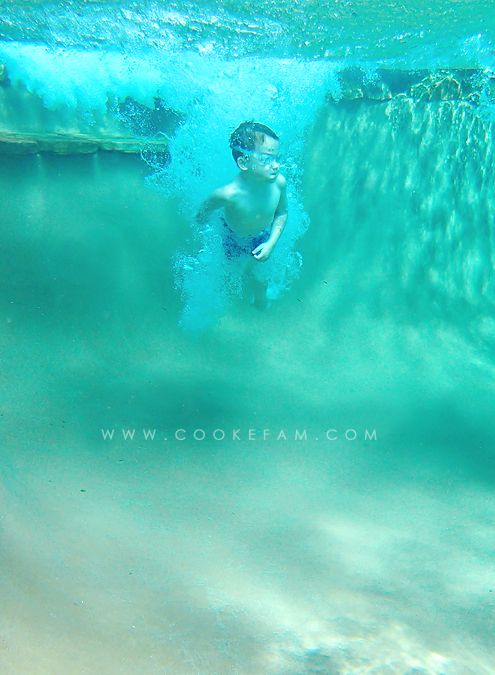 Logan rarely wears his goggles, but he always gets more adventurous with going under water when he does.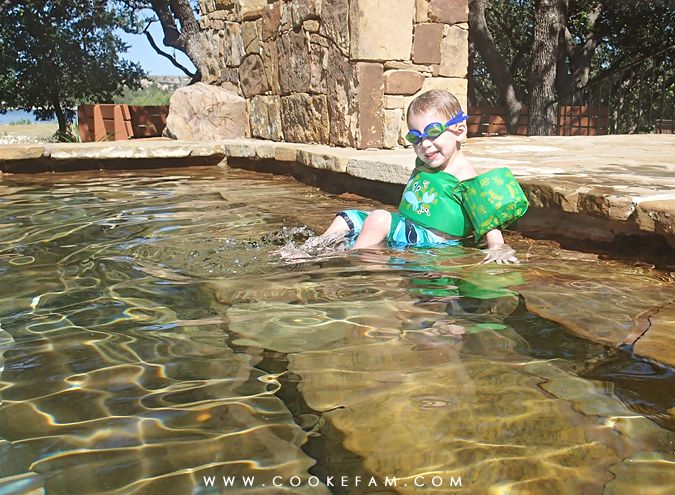 Logan wanted to take a photo with me underwater. And he actually smiled...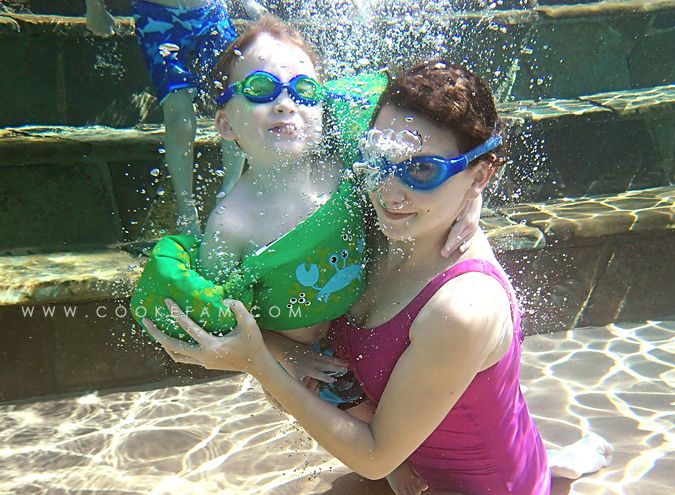 I'm so glad I decided to take a couple of days and get away with the boys. It was so fun and relaxing and just what we needed. Of course, we wish that daddy could have come with us too, but he enjoyed some quiet evenings to himself while we were away, which are pretty rare.