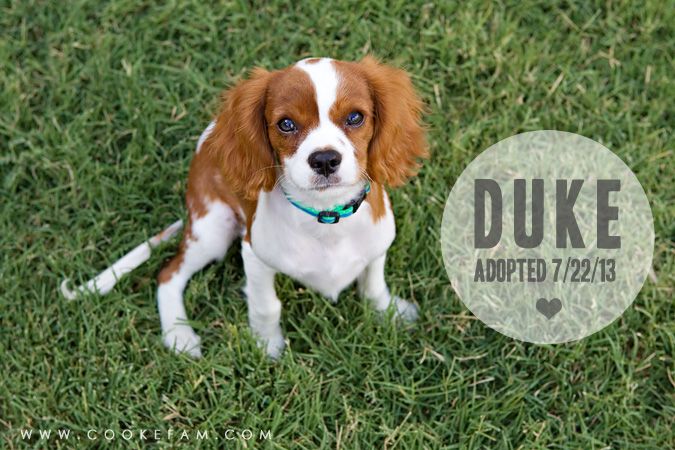 So, it's true. We got a dog. For those of you that know me (and Casey), this is a surprising development. We are not dog people. But, we have a dog now. To sum it all up...it's for the children. Basically, I want the boys to experience having a pet and Ethan adores animals of all kinds. So, I've been entertaining the idea for about a year now and had decided that we should not get a dog. Then, for some reason, I started thinking about it again this summer and now here we are.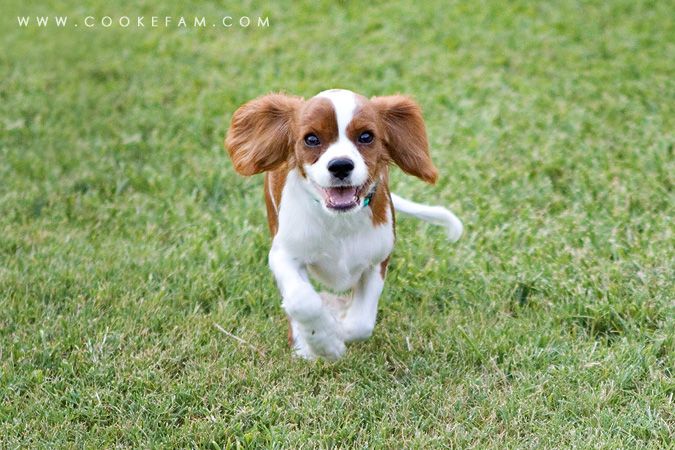 The story of how we actually came home with Duke is kinda fast and crazy. We got home from a weekend at the lake house with some dear friends on Sunday afternoon. Somehow, on Monday morning, I ended up looking for
Cavalier King Charles Spaniel
dogs that needed rescue on
PetFinder
. I had been doing some research on dog breeds for a while (casually), and I decided that a Cavalier would probably fit our family pretty well.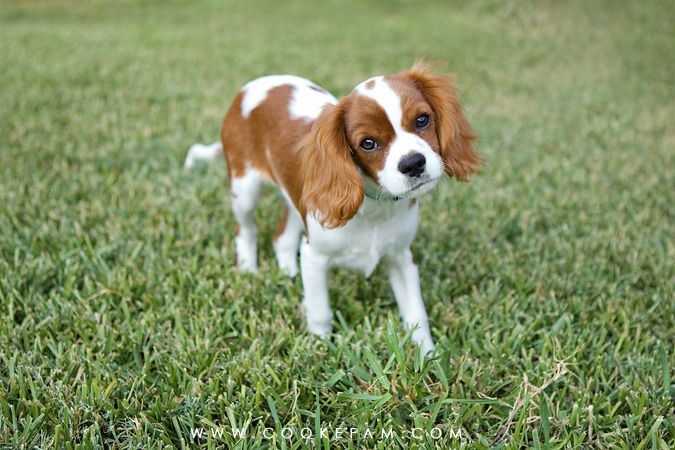 I really liked the idea of rescuing a dog, but I wasn't sure if I'd find what would work for us, but I looked anyway. I was not opposed to the idea of a middle-aged dog, by the way. I was looking at everything. But, on this particular Monday, three adorable Cavalier puppies popped up...and they were rescued. I could not believe it. And one of them was named Duke...a name that Casey and I had tossed around if we were to ever get a dog...a male one, obviously, (which I wasn't sure I wanted).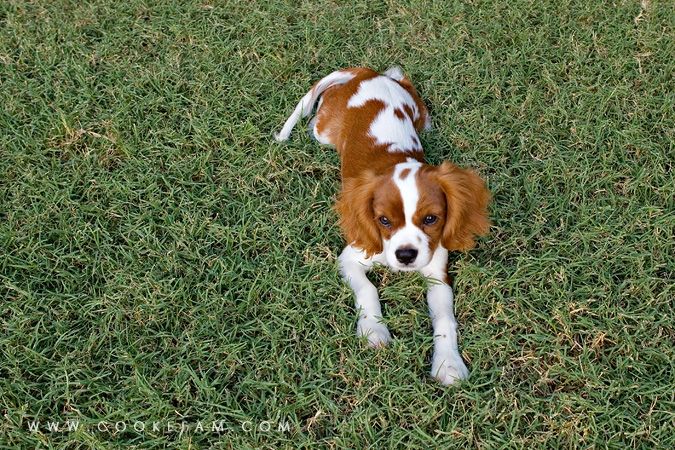 So, I quickly emailed the link to Casey at work to see what he thought. I just knew he'd shoot the idea down and that would be the end of it. But, as fate would have it, he emailed back that I should contact the shelter immediately. So I did. And that turned out to be a good thing because those puppies were listed that day and were already a hot ticket. It's very rare to find Cavalier puppies at a shelter.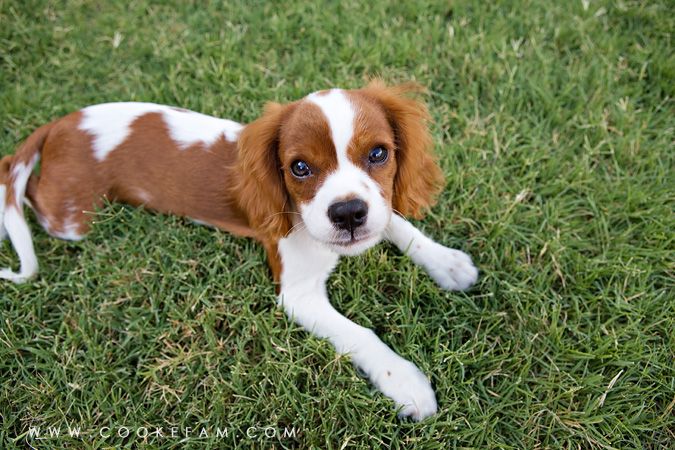 After communicating with the ex-vetrinarian foster mom and the shelter owner, we arranged to go see the puppies that evening. We didn't say anything to the boys just yet. But I scratched around the house gathering the cash that we would need to pay for the adoption just in case we decided to go through with it. I came up $5 short. When Casey walked in from work, I asked him how much cash he had on hand. He had exactly $5. I couldn't believe it.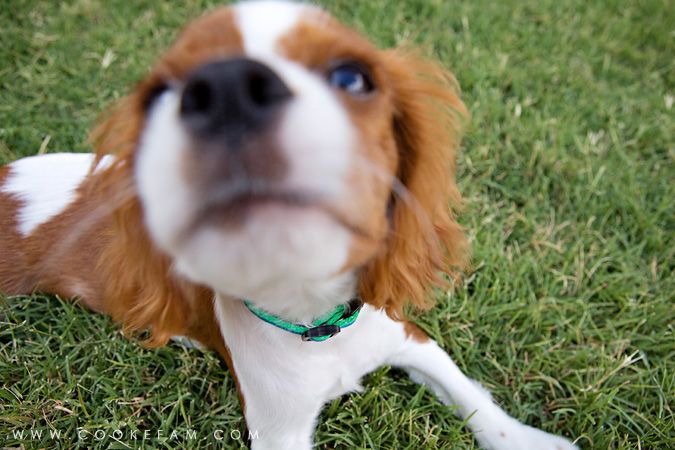 So we set off to go look at some puppies. I was more and more convinced that we'd be bringing one home. When we got to the house and saw the three puppies (all male from the same litter, 12 weeks old) we were sold. And the boys were too. We picked up our Duke and knew he was ours. Ethan and Logan could not believe that we were taking a puppy home. Frankly, I couldn't either.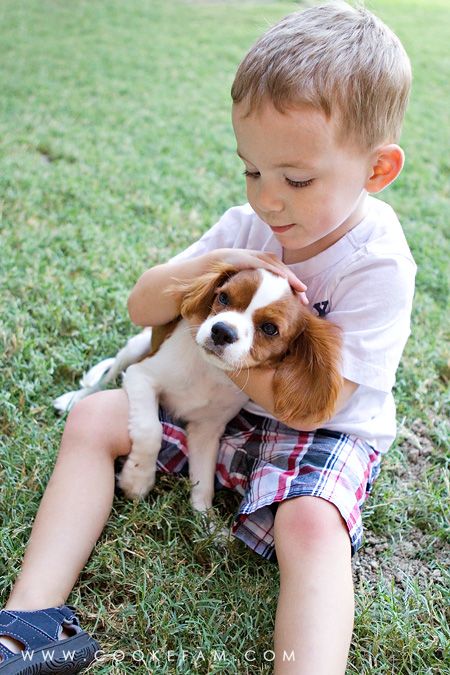 So now, Duke has been with us for about a month and I'm still in shock. There are days when I ask myself what in the world I was thinking. My three year old is now potty trained and I have just a little more freedom and then we go and get a dog. Sigh.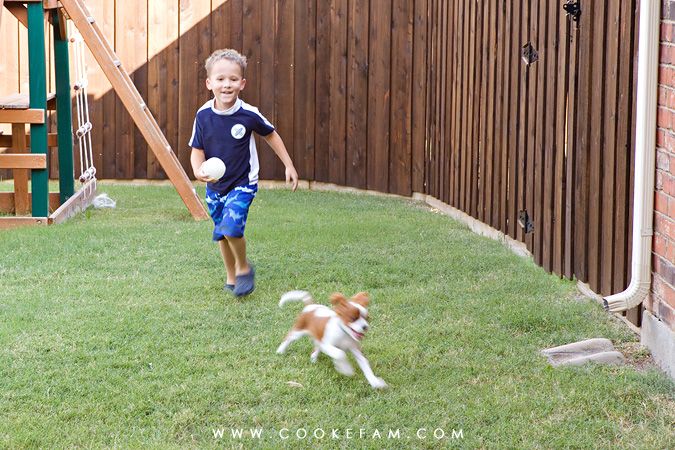 But as far as dogs go, Duke is super sweet and a really good puppy. I think he might actually be weaseling his way into my heart slowly.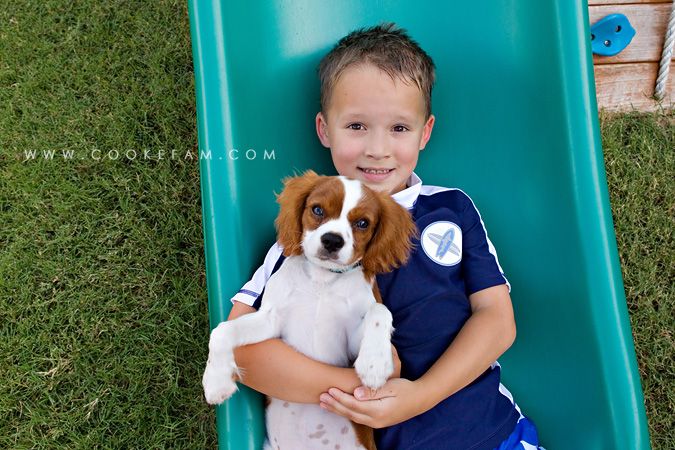 The boys, however, don't need any convincing. They love their Duke. And the feeling is mutual.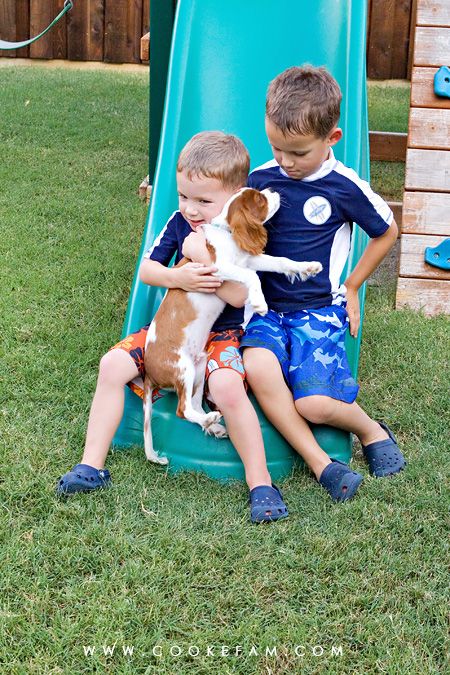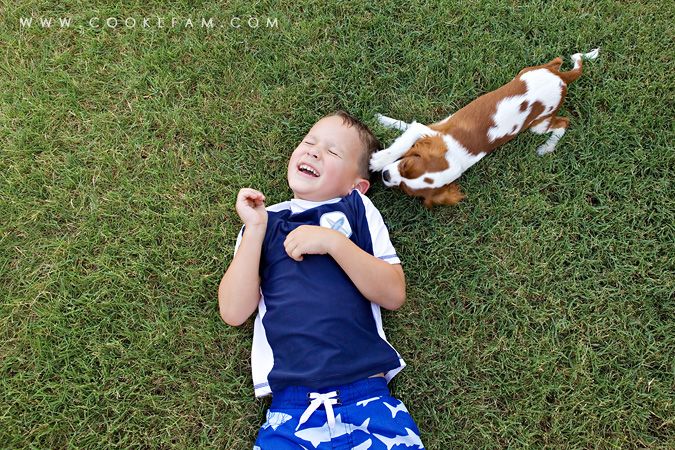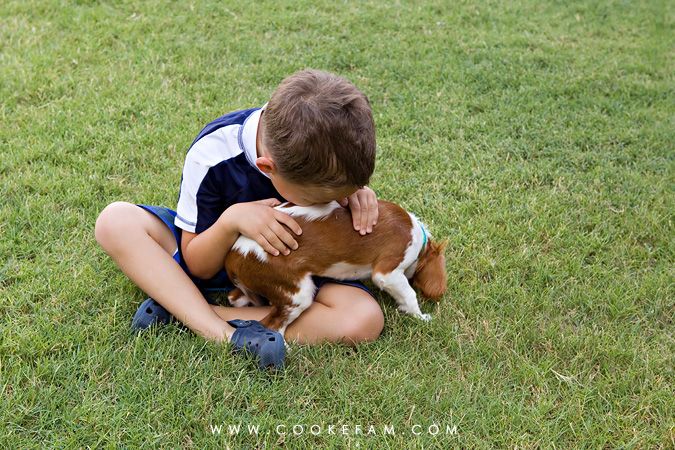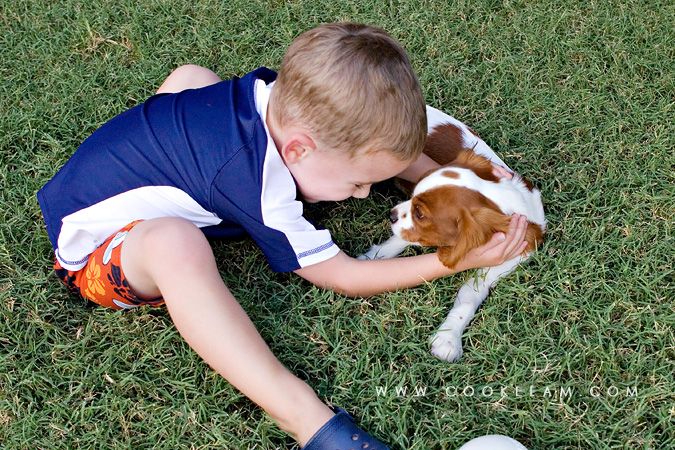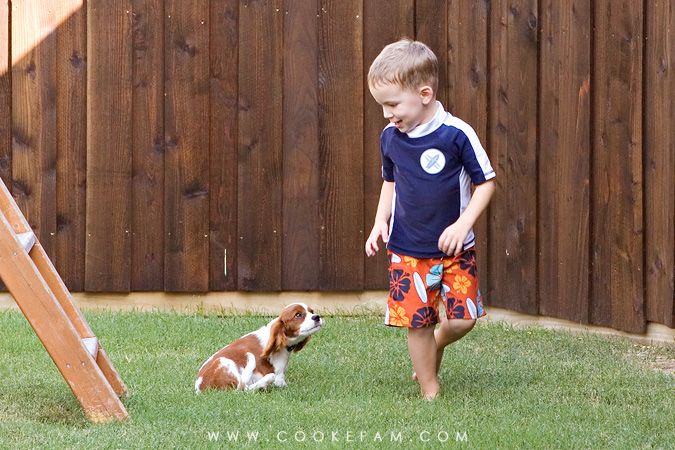 (Duke is about 14 weeks old in these photos.)