By the time August rolled around this year, we had logged some considerable hours at the pool. I realized that I had probably taken photos at every other pool except our neighborhood pool, so I grabbed the camera one day on the way out the door.
The crazy thing about our neighborhood pool is that it is never crowded on weekday mornings in the summer. I guess everyone comes out in the afternoon after sleeping in? But, of course, we do not sleep in that much around here (thank you, children) and it is plenty hot in the mornings too, so that's when we usually go. And on this particular morning, we were the only ones there for a while.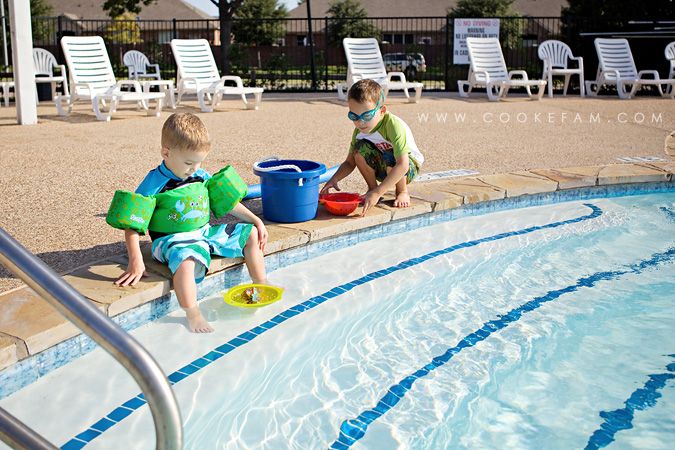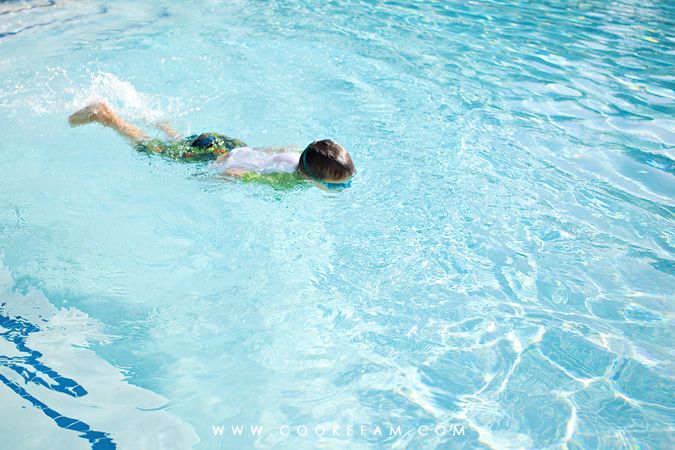 "No more pictures, mom!"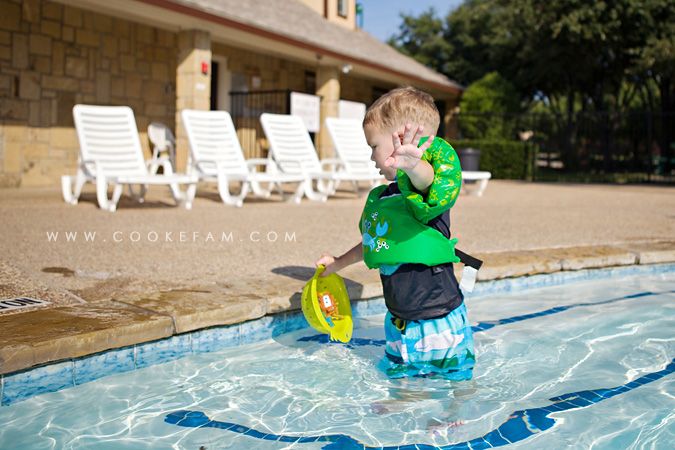 Moments later (literally)...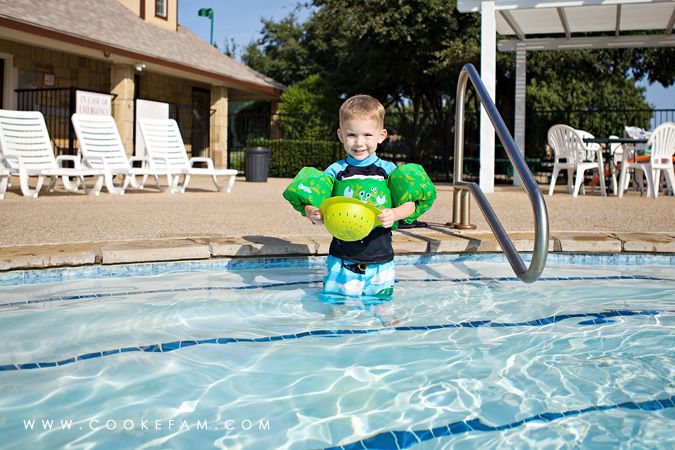 Ethan trying to do a very short cannon ball jump. Nice quick tuck on the legs.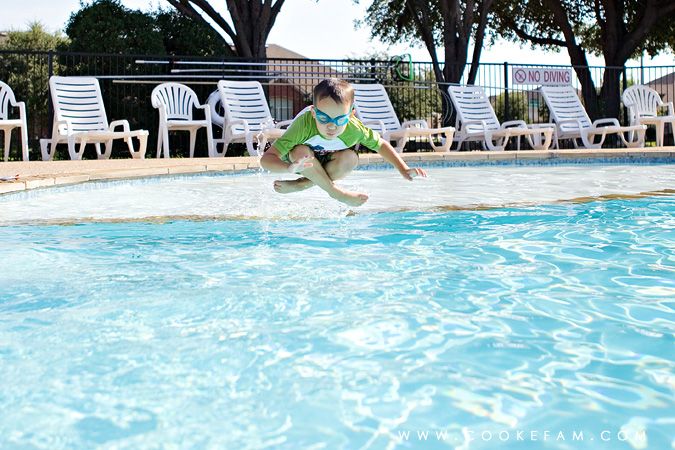 Because there was no one in the pool but us, I actually waded out in the water with my camera. It would have been risky with other people splashing around, but with just my two, I was able to get a different perspective than just standing on the side of the pool.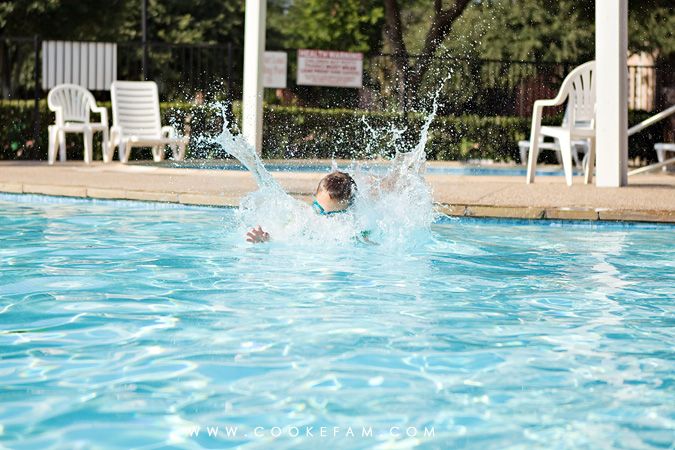 I got two colanders (a red one and a yellow one) at Target from the $1 section sometime last spring. They were fantastic as pool toys. I think Ethan looks like a waiter carrying his colander here...
The boys put other pool toys inside the colanders and then would see when/if they would sink.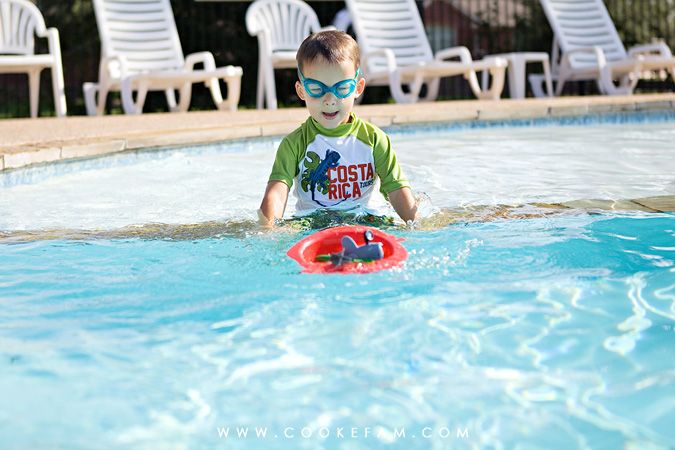 Then, if they started to sink, Ethan would jump out and try to catch all the toys before they hit the bottom of the pool. Pretty fun game...and they thought of it all by themselves.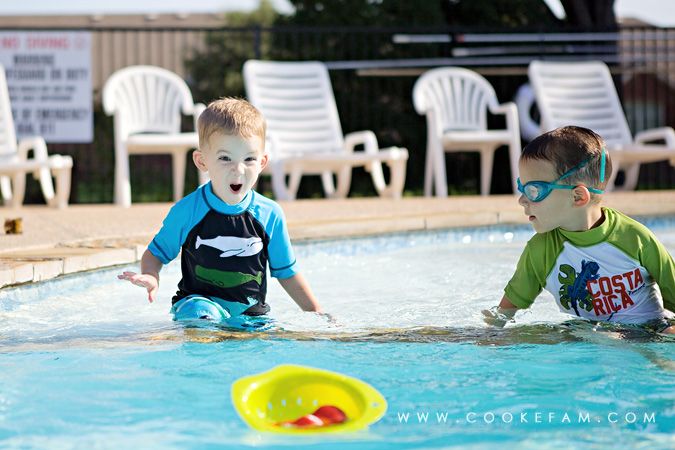 They usually play independently at the pool since Ethan swims and Logan does not. However, every once in a while they do play together and when they do, they have so much fun.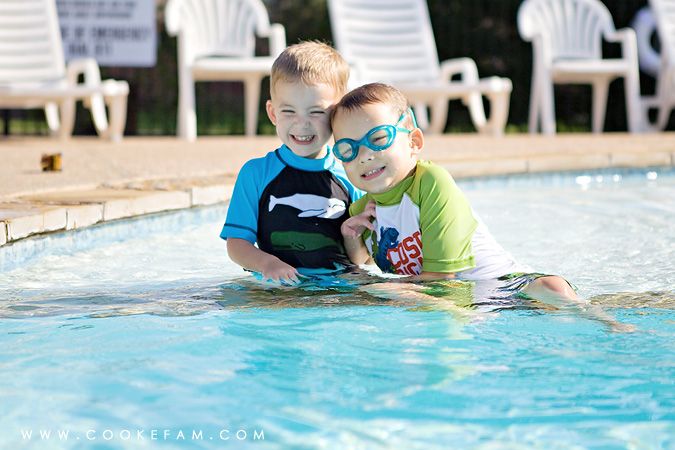 This shallow shelf part of our pool is my very favorite part. Perfect for just sitting and relaxing. Although, I never do that at the pool. Maybe someday.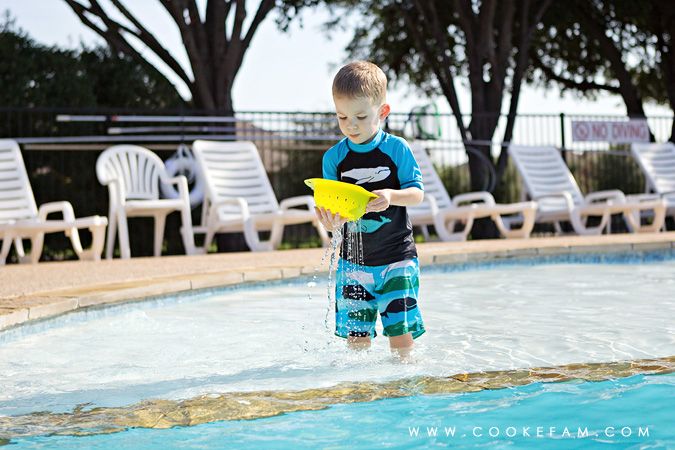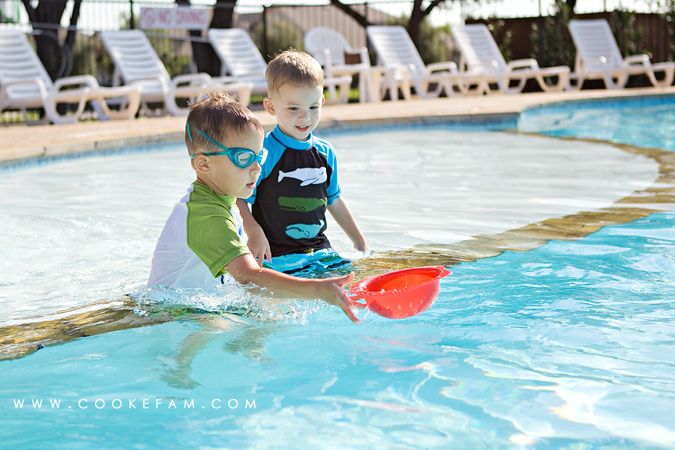 Later on, the boys decided to jump onto the pool noodles. Logan finally decided he could jump without his puddle jumper. Ethan wanted to be the one to hold the pool noodles for him.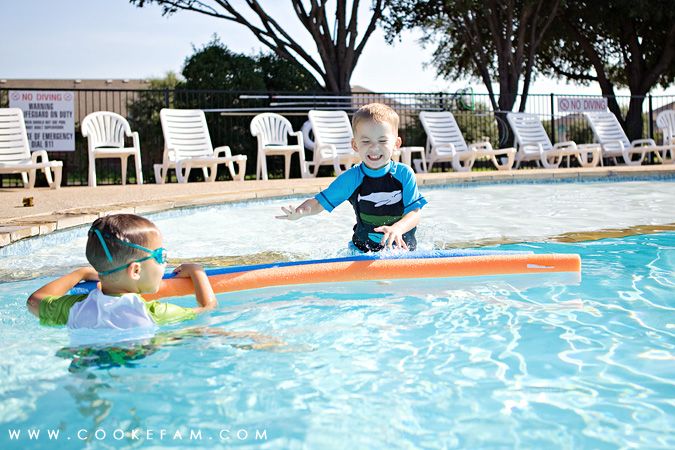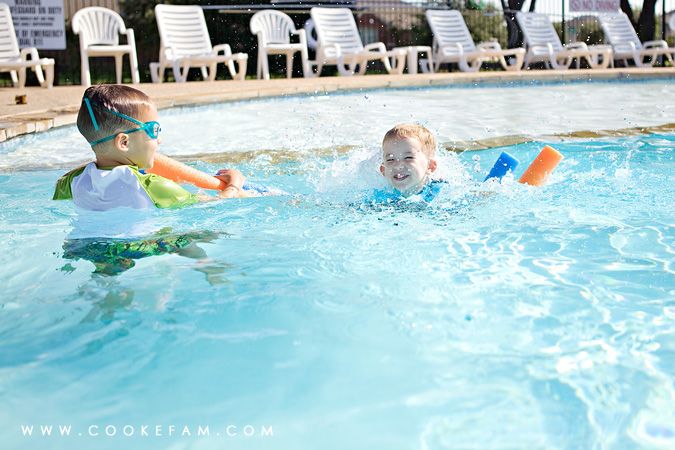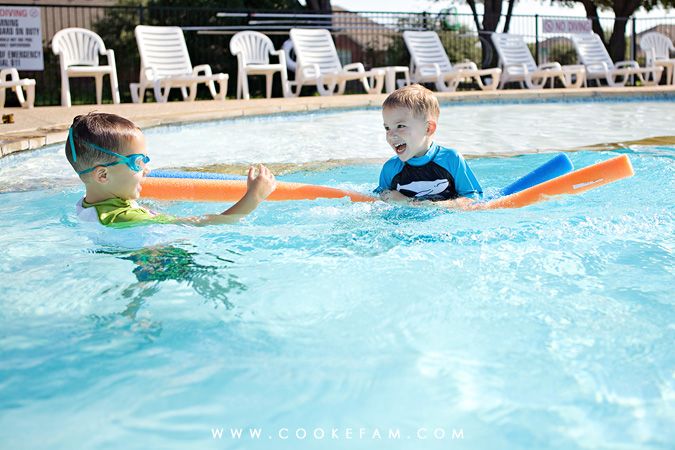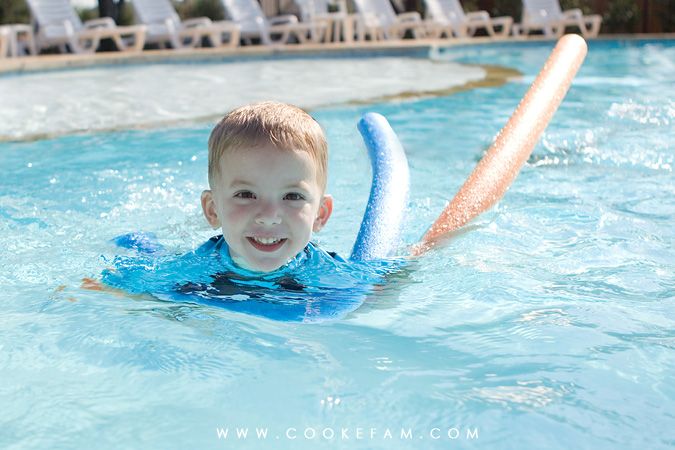 Then, Ethan took a turn.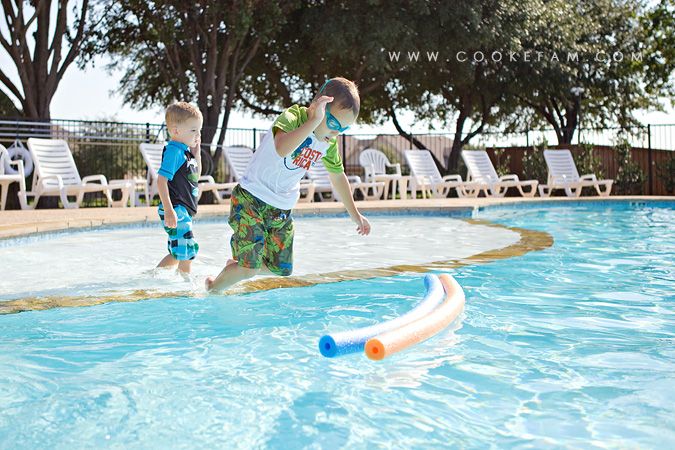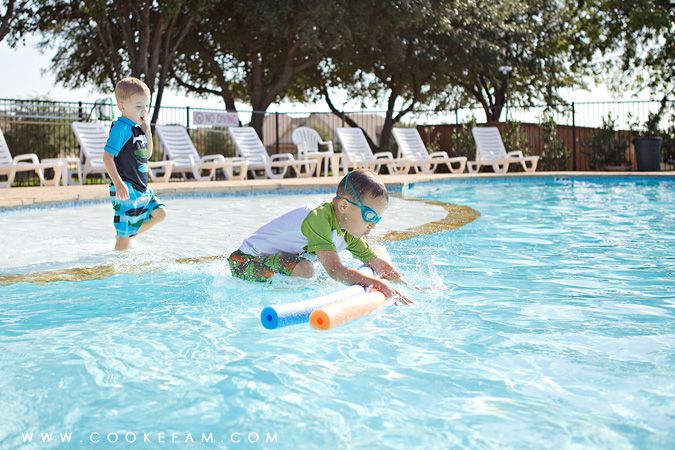 I love Logan's raised hands in celebration of Ethan's successful jump. So cute.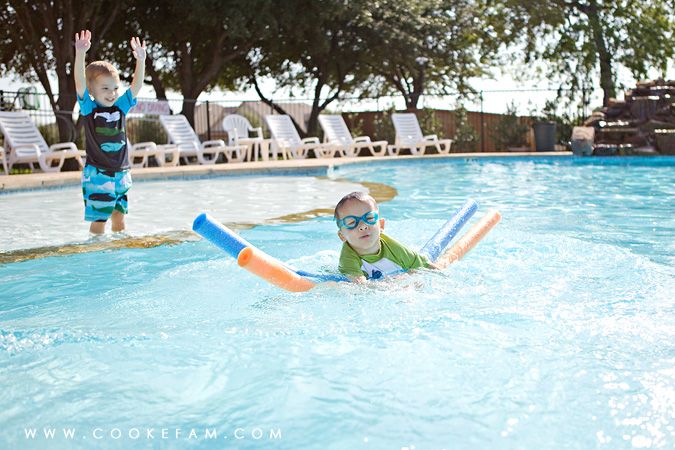 And that's a typical summer morning at our neighborhood pool. Over and out.