This was our last full day in Paris (the next day was another day trip) and we decided to sleep in. We had a few more things we wanted to do in the city, but we also wanted to take advantage of the fact that we were on vacation and without kids. It was so nice.
Then, we started our day at
Tour Montparnasse
. It's really large black tower situated right behind the Montparnasse train station that dominates the Paris skyline and created quite a buzz when it was built. It is really tall and really black so I can see where the dissenters were coming from. But, it offers really amazing, crowd-free views of Paris,
including
the Eiffel Tower.
The Panoramic floor is on the 56th floor of the building. To get up there, you ride an elevator that makes the climb in only 38 seconds (that's fast). It's actually one of the fastest elevators in the world.
Then, when you get up there, the name holds true...there are panoramic views of the city in the enclosed viewing space. They have these large touch screens all around the floor that are interactive. You can zoom in and out and select a building to see more about what you are looking at from the windows. The resolution of the photos was amazing and we enjoyed picking out the landmarks as we looked out on the city.
After we were done with the panoramic floor, we made the final climb up three flights of stairs to the terrace. It is outdoors but completely surrounded by glass...except for a thin space (about 8 inches or so) between the upper and lower panels so you can shoot through the space and not have to take photos from behind the glass. I thought that was brilliant...the best of both worlds. You can also see in the photo below that there are tarps that they can pull over the open space if it should rain and also to offer shade when necessary. The whole experience was just really well thought out. And as you can see, there are no where near the crowds that were at the Eiffel Tower.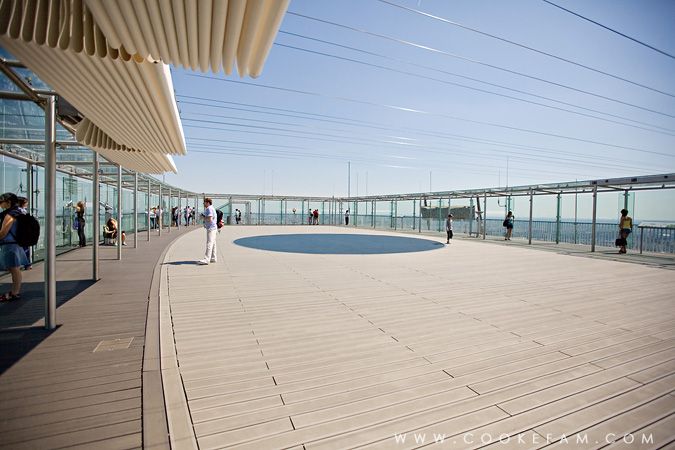 And here are just a couple of shots of the spectacular views of Paris that we saw while we were up there...
We took our time and walked all the way around the terrace twice. Then we went back down. No lines on the elevator down either. I would definitely recommend Tour Montparnasse if you want to get up high and see the city.
After leaving Montparnasse, we started walking toward our next stop, but took a break for lunch along the way. Then, we carried on to Les Invalides, a military museum and the place of Napoleon's tomb. We went in the back entrance since that's the direction we were coming from. So we got a look at the chapel and Napoleon's tomb (under the dome in the photo below) first.
Since this is part of the military/war museum, there were several memorials inside the chapel to various French war heroes and generals.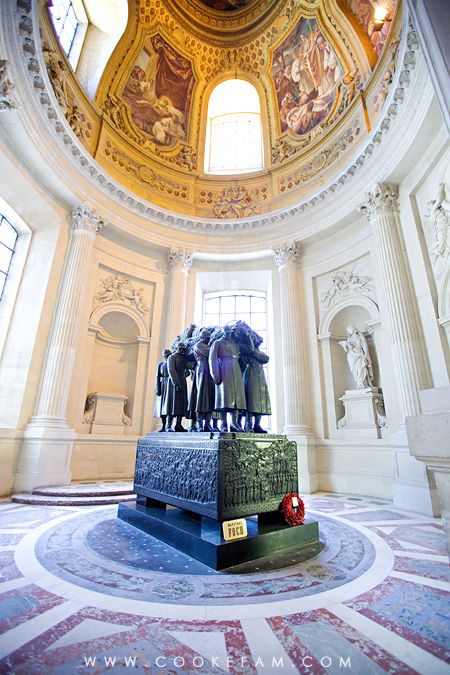 The chapel is divided into two parts...one for the Emperor (Napoleon) and one for the soldiers. The glass panel behind the crucifix divides the two chapels. This is the emperor's side with all the gold, marble, etc.
Napoleon's tomb rests right in the center of the chapel under the big dome all the way on the bottom floor. You can walk around it from above on the chapel level, or on the bottom level.
For such a small man, that red/brown marble tomb is huge. It may be hard to tell from the photo, but take my word for it...it's big.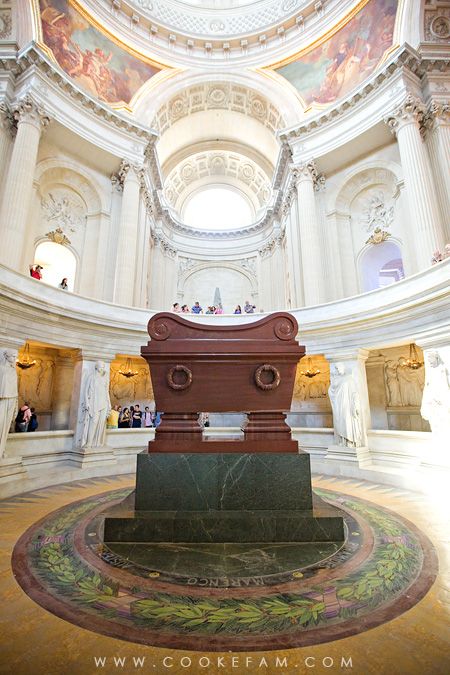 The photo below shows the soldier's chapel. It's really quite beautiful too, but in a less garish sort of way. Those banners that are hung from the second floor are enemy banners that were taken after they were conquered. When I read that in the museum guide, I took another look at them and could not believe how old some of them were. Some look like they might disintegrate at any minute.
Scattered throughout the courtyard walkways around the (massive) museum were tanks, cannons, and other weaponry.
The museum has artifacts from all time periods dating back to medieval and all the way to WWII. We didn't get to explore every square inch of the museum because it is sprawling, but we got through a good bit of it. And all of it was way more interesting than I thought it would be. I figured I was going for Casey to see some war stuff. But I guess my love of history kicked in as well as my fascination will all old things and I really enjoyed the entire museum.
These look like movie props to me...but they're the real deal.
Swords, guns, knives, shields, armor...it was all there and more. They had things from countries other than France and Europe too. There were entire rooms dedicated to Asian weaponry and war.
The oldest swords looked like they were one tap away from turning into dust. It was nuts how old some of this stuff was.
We really liked looking through the 20th century stuff too.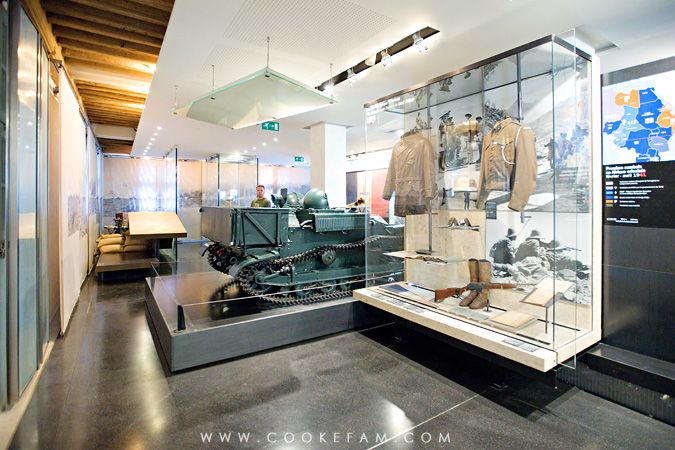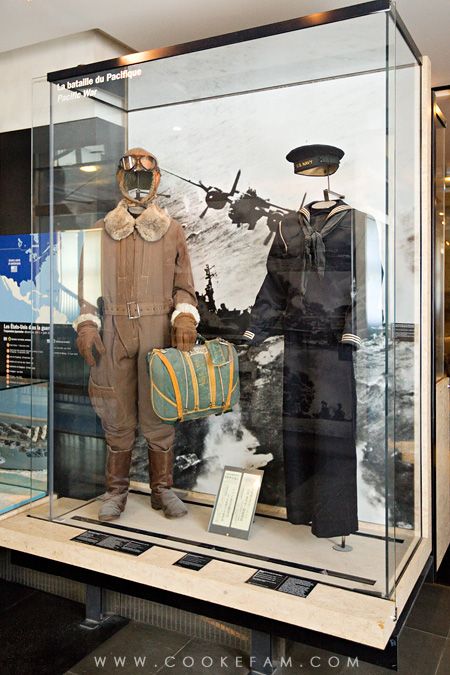 When we were just exhausted from exploring the museum, we went out the front entrance that faces the Seine. We took a break on a bench for a while before moving on to our next museum.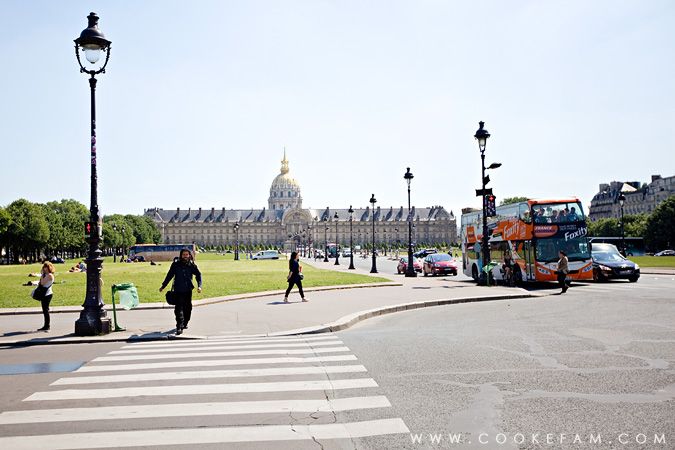 One of my favorite museums to visit the very first time I came to Paris was the Orsay. I really love the impressionists and I thought the museum, which is housed in an old train station, was neat just by itself.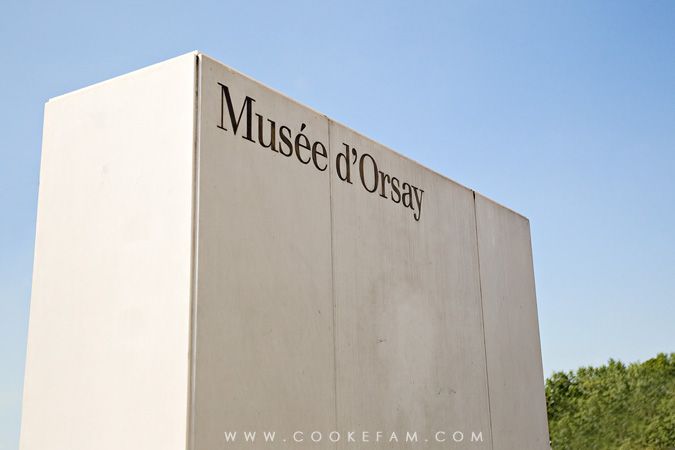 Technically, I was not supposed to be taking photos inside the museum at all. But up on this perch, which looks out over the main floor of the museum, I could not help snapping one (the only one I ventured). We were heading straight up to the impressionist floor to stare at the incredible collection of paintings by Monet, Renoir, Degas and others.
Up on the top floor you can walk right up to these enormous clocks. They also serve as windows with some pretty amazing views of the Seine and Paris on this side of the museum.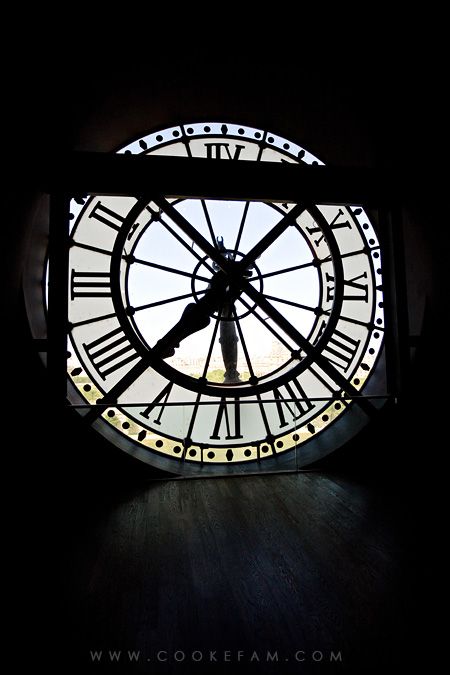 How about a black and white photo? This view just happens to look out on the Louvre, which is right across the Seine from the Orsay.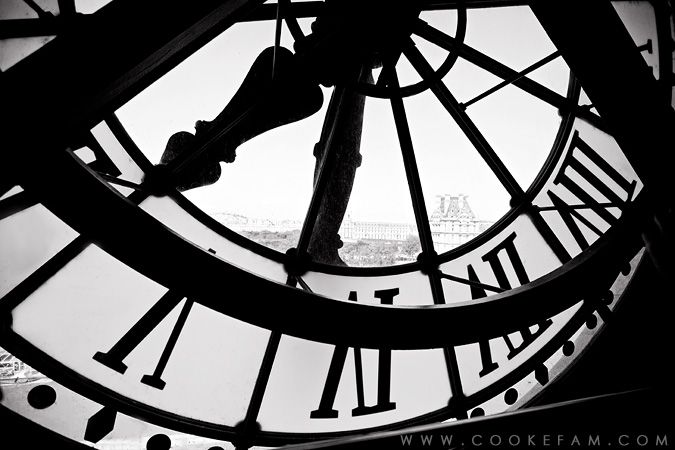 After wandering around the amazing Orsay for a while, we were dying to just sit for a while. So, we made our way to the nearest park...the Tuileries again. We sort of had plans to visit some other gardens, but when this one is just staring you in the face right when you walk out of a building and you're ready for some ice cream, it's really hard to resist. We found almost our exact table from the afternoon before and sat down for almost as long. This was our view...
These bikes belong to a group that was on a city bike tour. I think that would be fun and nerve wracking at the same time. We watched this group come and go in the time we were lounging around with our afternoon drinks and ice cream.
Then, later that night, we took a taxi to a restaurant for dinner...l'Estrapade. I found this one on Trip Advisor (which I have had great luck using for restaurant recommendations). It was a tiny little place that only serves 24 people per night...that's it. We had made reservations several days in advance, which is why we got to eat here. You definitely can't just walk in off the street. Isn't it cute and eclectic?
l'Estrapade is owned by a husband and wife team. He is the chef and she is the waitress. They were both so friendly and loved telling us about their restaurant and their food. And they wanted to know exactly what we thought of each dish. It was a fun experience getting to talk to them. That was the nice thing about a more intimate dining experience. They have their nightly menus written on chalk boards on the wall.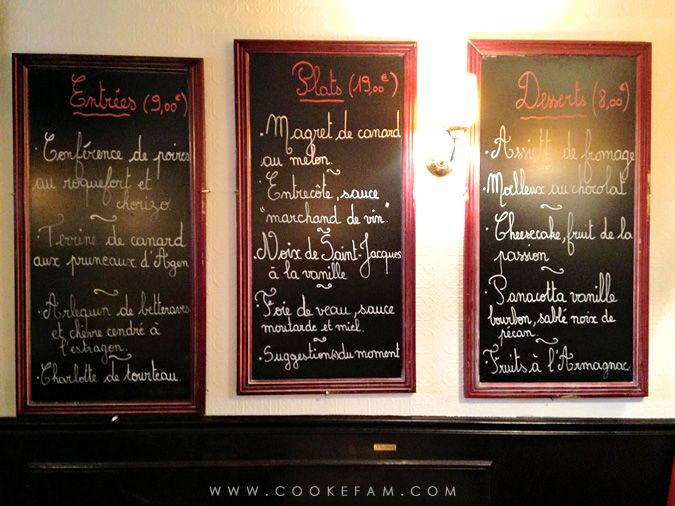 I loved all the little things they had on their shelves and on the walls. It was a tiny dining room with tons of character. And I should mention that all these restaurant and food photos were taken with my iPhone. I decided not to take my big camera with us that night. Now, when I look back at these, I am wondering why in the world I made that decision. Unlike the previous night at Pirouette, we were eating indoors and although the lighting was perfect for dinner, it was not perfect for photos.
The food, although not as polished and modern as Pirouette, was still close to perfect and landed this restaurant among our favorites for sure. The first dish on the top left is our amuse bouche. A bite of pork and a crostini with a tapenade for each of us. Very good. Then, the top right photo is my appetizer. This is going to sound like such a strange combination of flavors, and I thought so too, but it was just strange enough for me to order it. And I'm telling you, it was one of the most surprising and wonderful things I've ever had. It was a pear baked with roquefort (blue) cheese and chorizo sausage. Crazy, right? Yes, crazy good. In the background of that photo, you can see Casey's crab salad, which was delightful and fresh (I had a bite). For my main plate, I had the scallops with sauteed vegetables. I can't remember what the sauce was exactly, but I do remember how amazing it was. I ate every bite on that plate. For dessert, we each ordered a molten chocolate cake. It's been done, I know. But, for me, that fact will never trump the warm, rich chocolate deliciousness of that dessert.