We spent a week in Durango, Colorado last week with Mimi and Pop. Well, Casey had to come home on Sunday so he could get back to work, but the boys and I stayed for a full week...Wednesday to Wednesday. Including the 4th of July. Colorado is absolutely shining and glorious in the summer. Especially if you don't particularly enjoy cold weather - like me.

The flight there was (thankfully) uneventful. After I discovered - on Logan's first flight - that he gets air sick easily, every flight since then has been a little source of anxiety for me. Not that it's that big of a deal, but I'd rather him not get sick, you know? And this time, he didn't. Logan and I sat together, Casey sat a few rows in front of us by himself, and Ethan sat in the single seat right across the aisle from me. I think he loved his little bit of independence.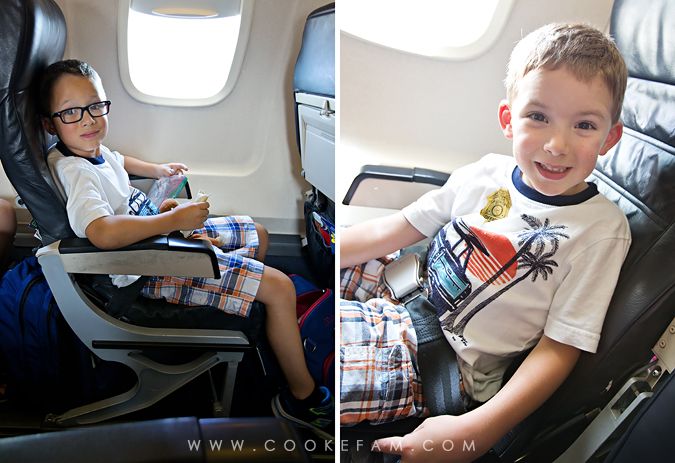 When we arrived in Durango, Mimi and Pop met us near the baggage claim. It took a while for them to start unloading bags, so the boys played around on the snowboard. I should have gotten down further to really make that photo look like it's supposed to, but I was thinking about our bags, getting our rent car, driving to the house, etc. Sometimes it can be hard to balance the details of traveling with documenting it...even though it's one of my favorite things to do.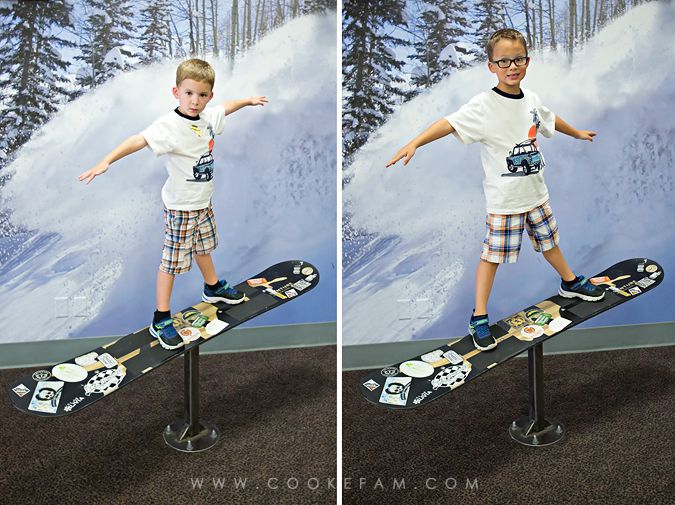 Well, we got our bags, our car (a minivan!), and made it to the house. We had rented a cabin called the Red Door cabin, which was about 20 minutes outside of town in a very quiet neighborhood. It had a red door, of course.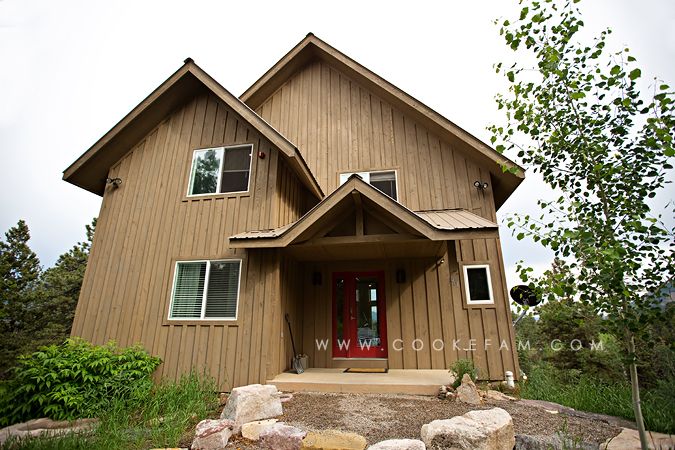 We loved all the windows in the common space. The loft was a fun place for the boys to rest and play, although they slept downstairs in the lower level on twin beds.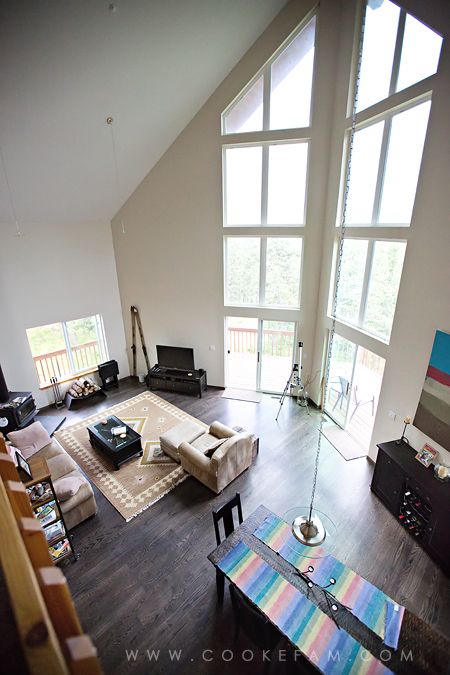 It was a nice, roomy space for all 6 of us. Casey and I stayed upstairs in the master suite, which was huge, but it only had a tub. So, we all used the shower on the main floor.
By far, the best features of the house were the deck and the view beyond. We loved spending time out here when it wasn't raining. If the deck had been covered, we would have been out there during the rain too. This was the boys' first time to visit Colorado (if you don't count that time we took 2 month old Ethan to visit his great-grandparents), and they were in awe of the trees and mountains.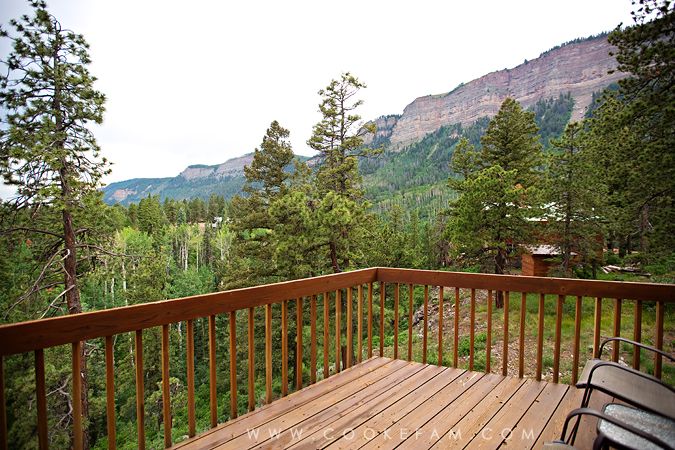 One of the first things we did out on the deck was take photos, of course. Ethan wanted to snap his own photos with his ipad. He's apparently learned a thing or two from me because he was telling everyone where to stand and what to do!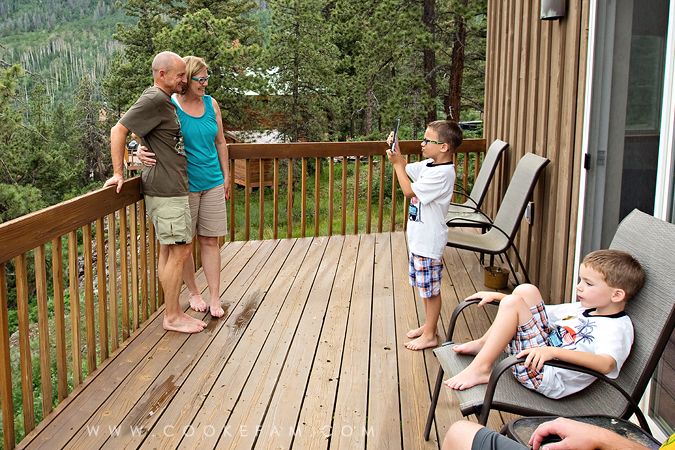 I have to say I kind of love it!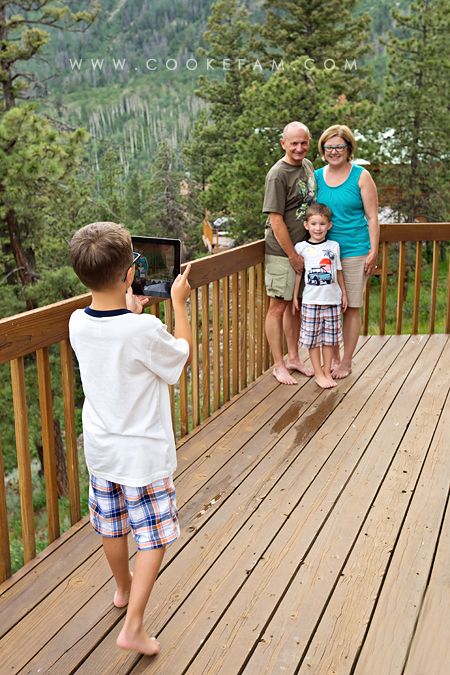 And I really adore this photo of our family. We were so excited to be in Colorado and on vacation and it shows.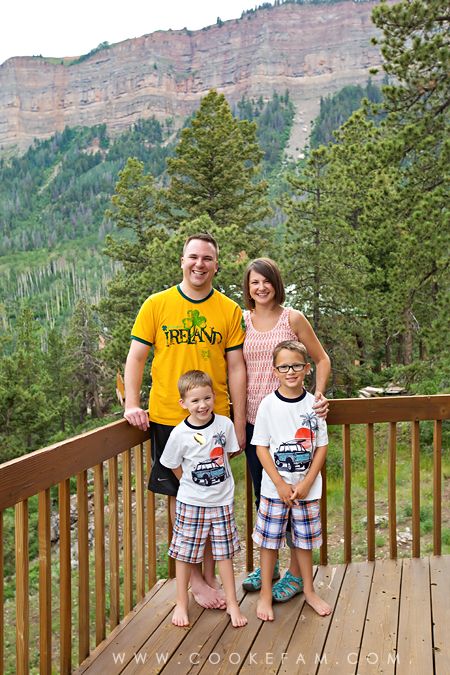 That evening, we got settled, read some books, ate dinner and went to bed. A day of traveling, but we ended up where we wanted to be!