On the 4th of July, we didn't have any specific plans, which was nice after being gone on the train ride the whole day before. We kind of took things slow and just did what we wanted around the cabin. And what the boys wanted to do was take a walk.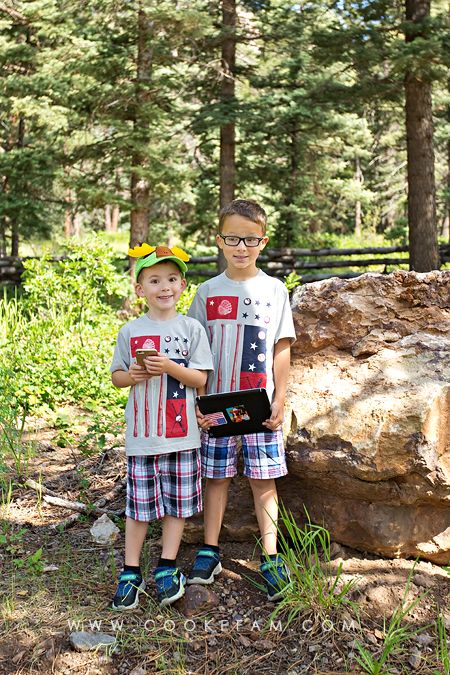 They also wanted to take pictures on the walk. Logan used my phone and Ethan used his iPad.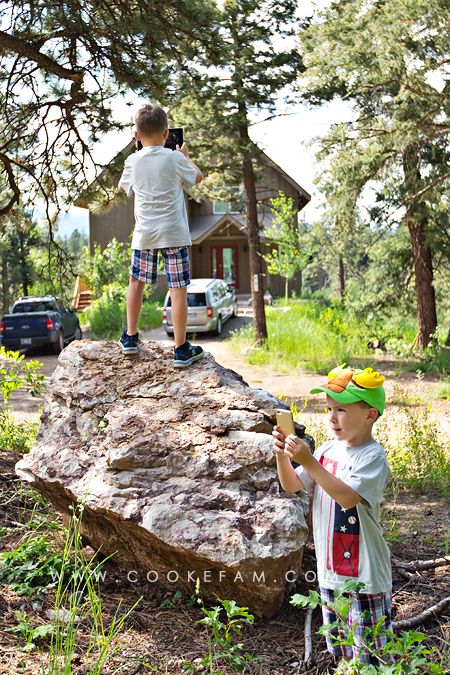 It was such a gorgeous day. We could not have asked for better weather that morning.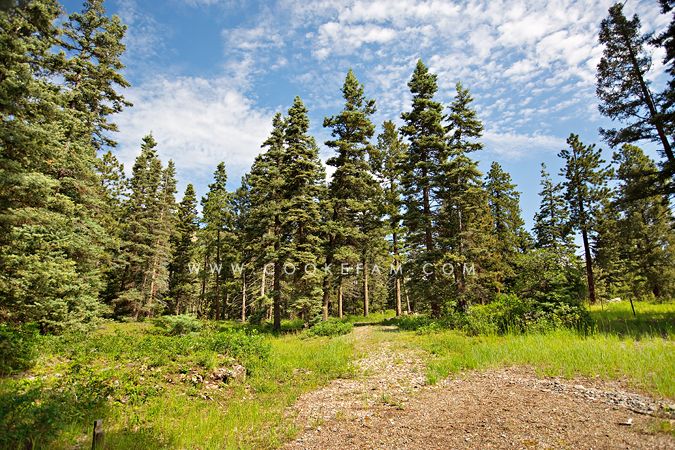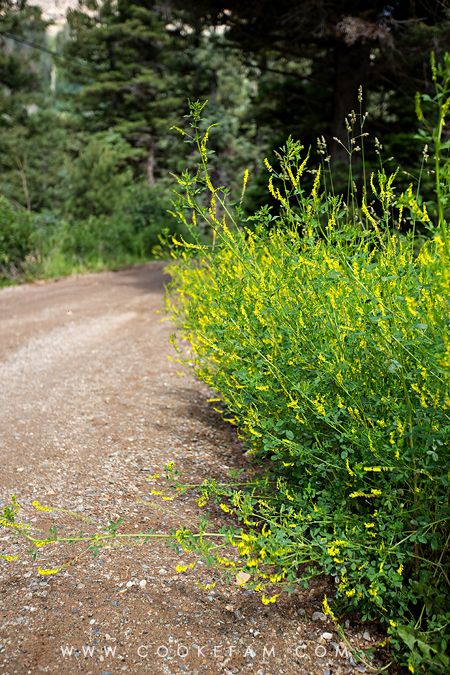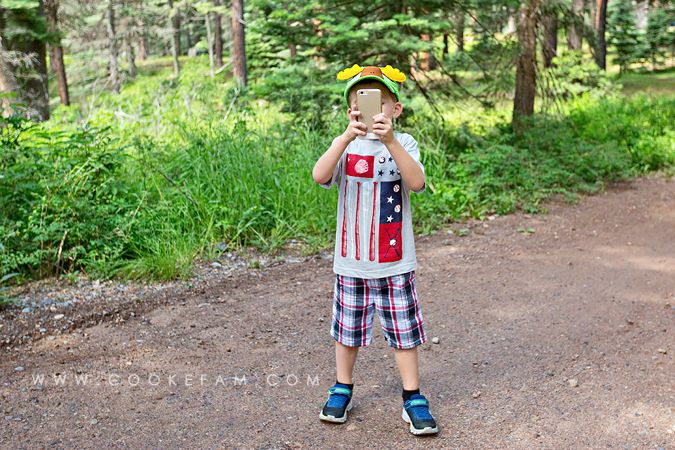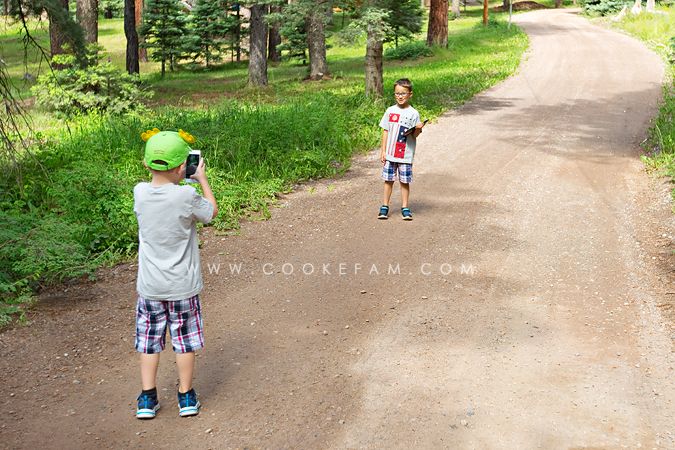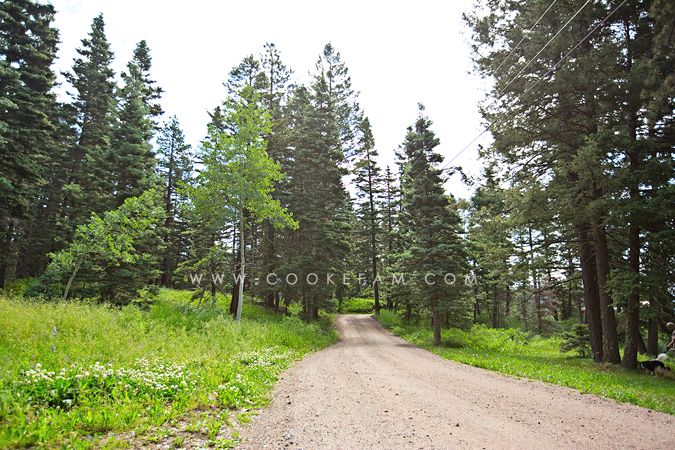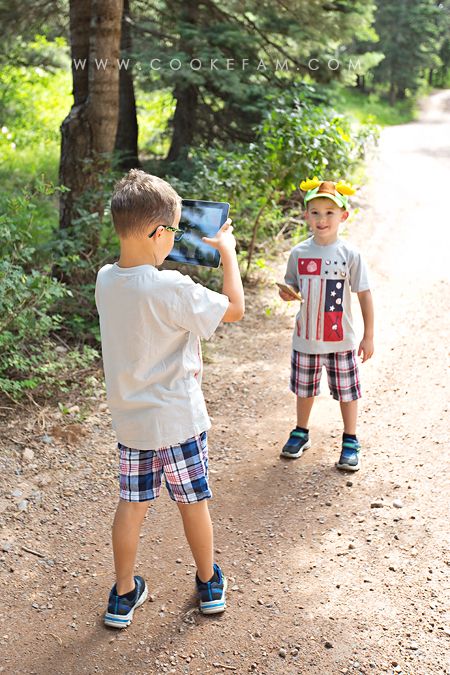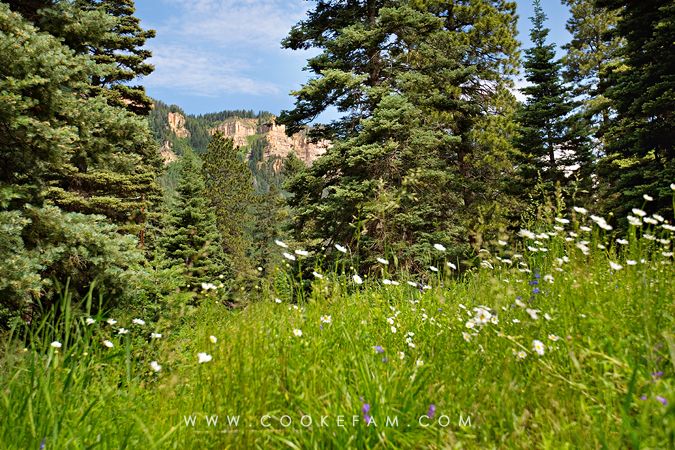 They were ready to celebrate the 4th of July with their flags that Mimi bought for them.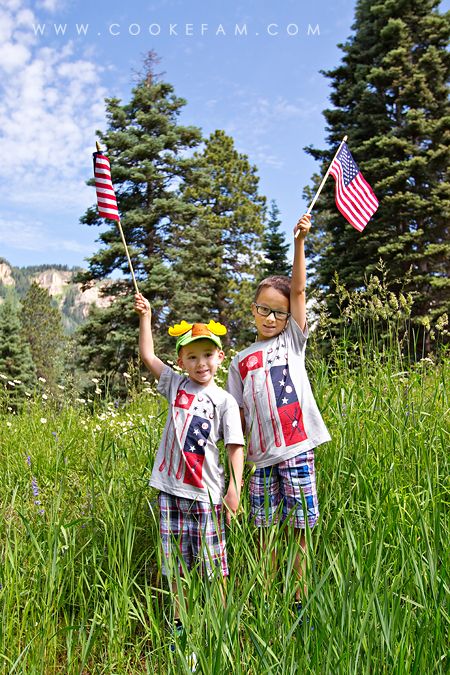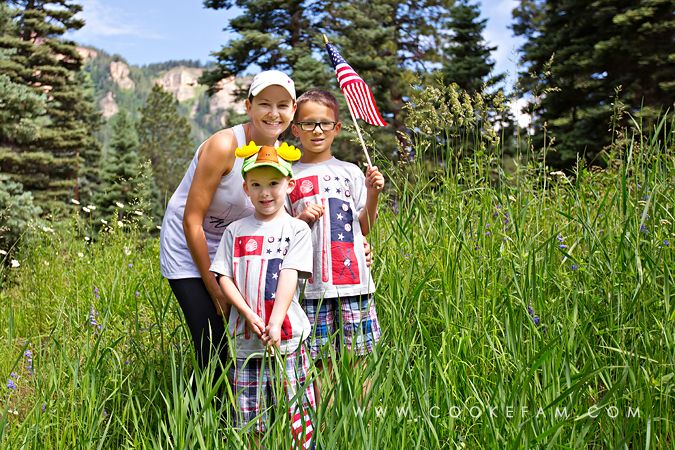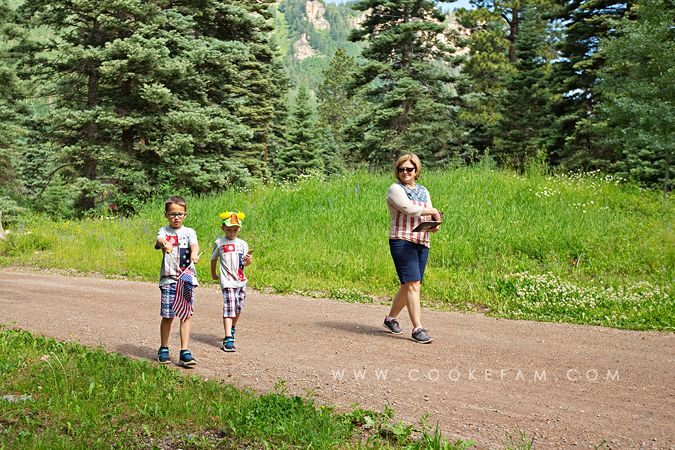 On the way back to the cabin, they spotted this really cool tree stump with lots of green moss. As they were taking photos of it, we noticed that it actually marked (by accident or not) a trail head.
So we decided to follow the trail for a little bit.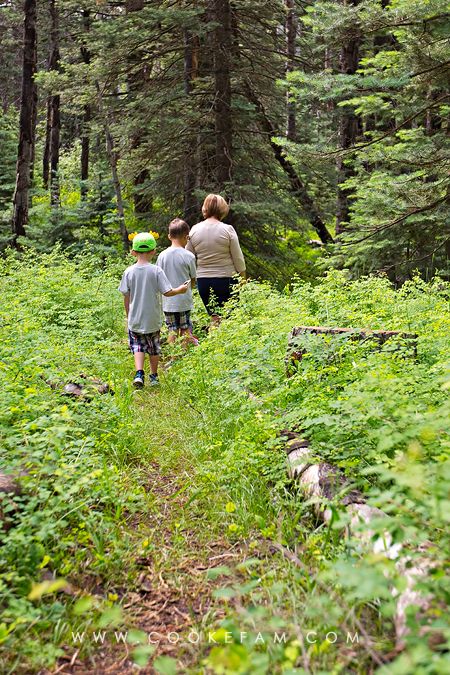 It was a small trail and the mosquitoes were biting...giant, soldier-like mosquitoes on a mission. And because the trail was so small, we should really have been wearing pants, but we thought we would at least see where the trail would go.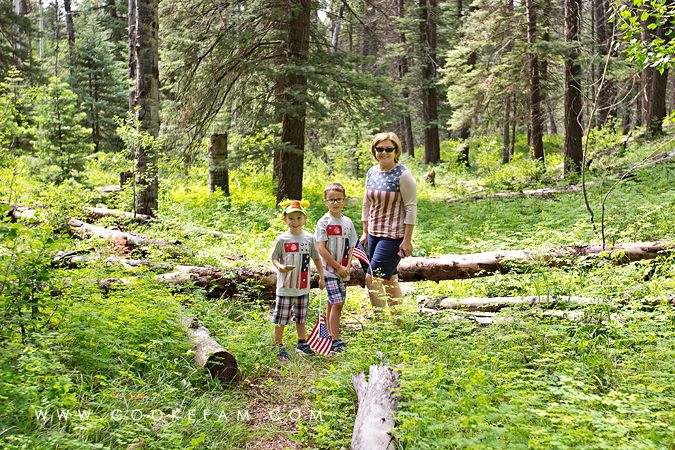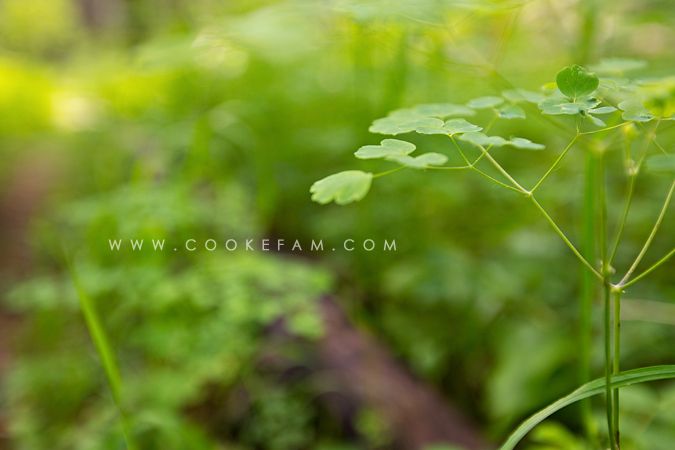 There were so many beautiful plants along the trail. Everything was so green and fresh.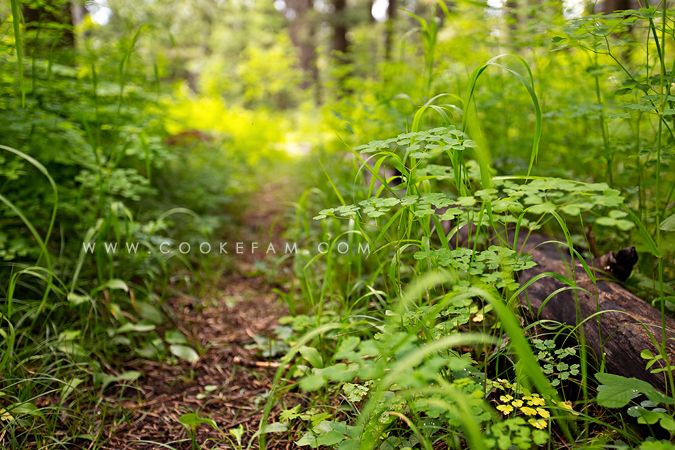 We stopped when we came to this vista. We knew we wanted to follow the trail further...but with pants and bug spray, preferably.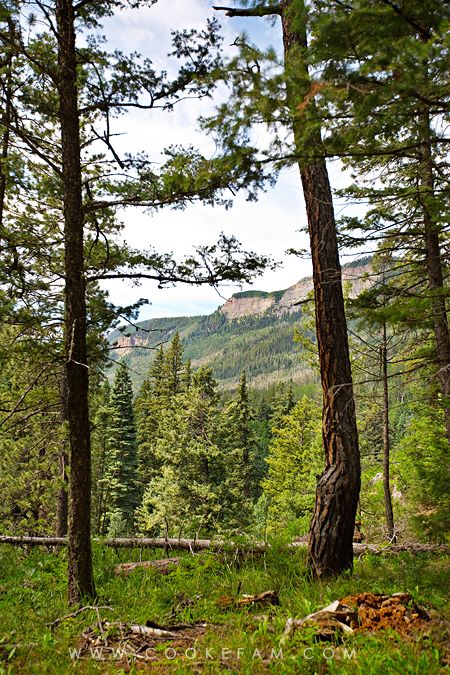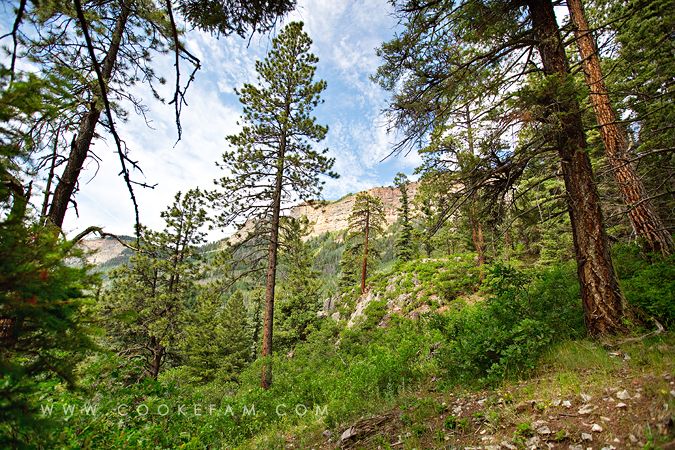 So we headed back to the cabin and played around there for the rest of the day, making plans to hike that trail the next day.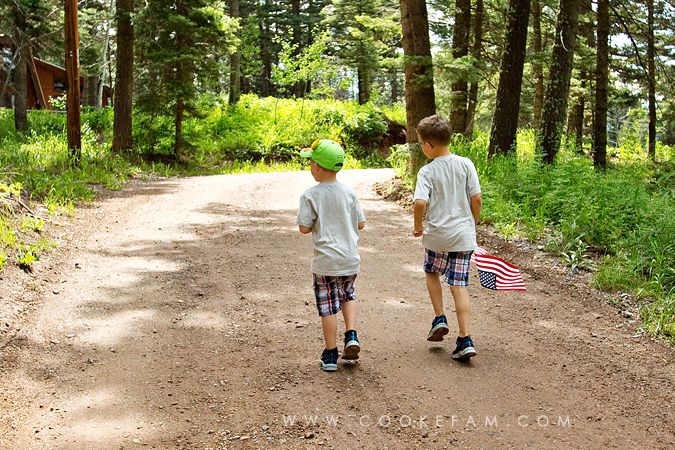 That evening, after dinner, Mimi brought out these fun and festive cupcakes to celebrate the holiday. They made the boys' mouths very blue and red.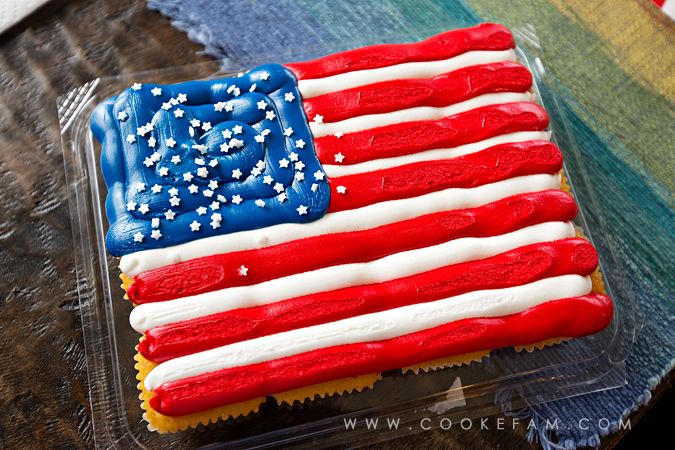 Then we brought out the sparklers. Mimi and Pop had bought some on the side of the road on their way to Colorado just for this occasion. We decided to go ahead and light them after we were done with dinner even though it wasn't dark yet.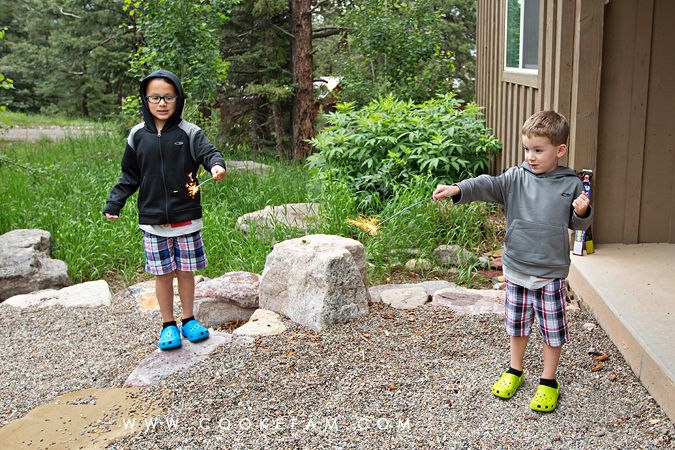 They had a lot of fun with them...pretending they were magic wands, etc.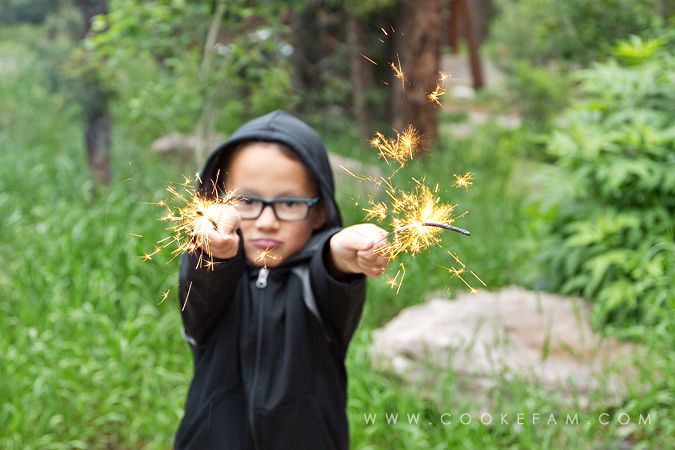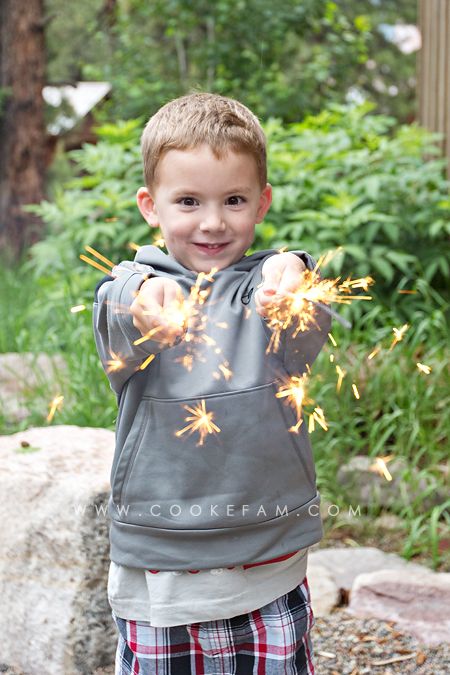 Besides helping to light them, the adults just stood around and watched...and took photos, of course.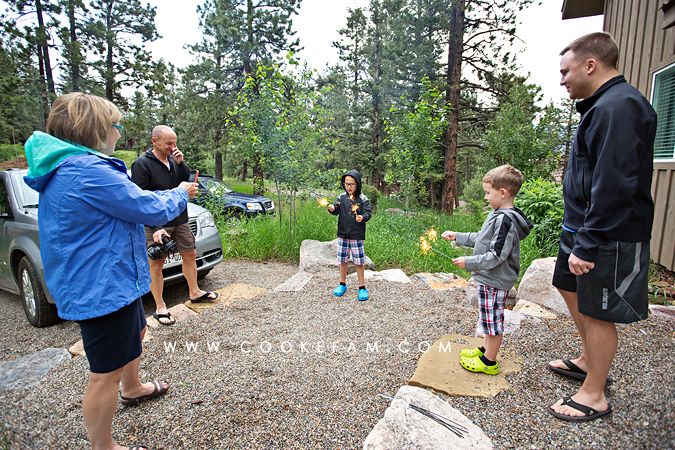 Ethan was so funny about the smoke. It really cramped his style!
And this photo is the greatest thing ever. Logan was so excited that his sparkler had that many sparkles at once! Haha!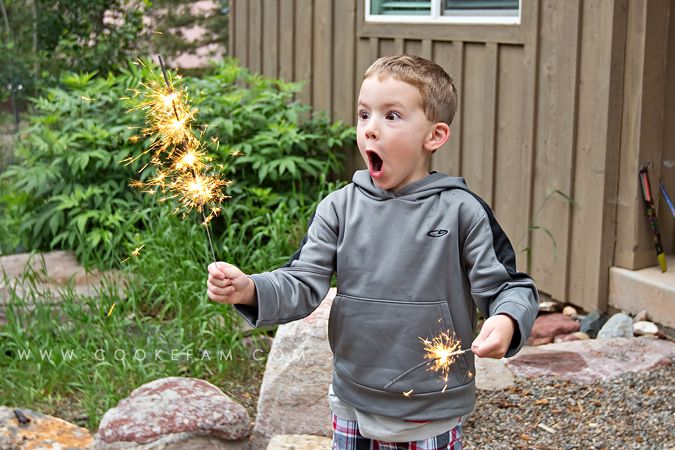 Daddy joined in the fun toward the end when the boys had done so many by themselves and our supply was dwindling.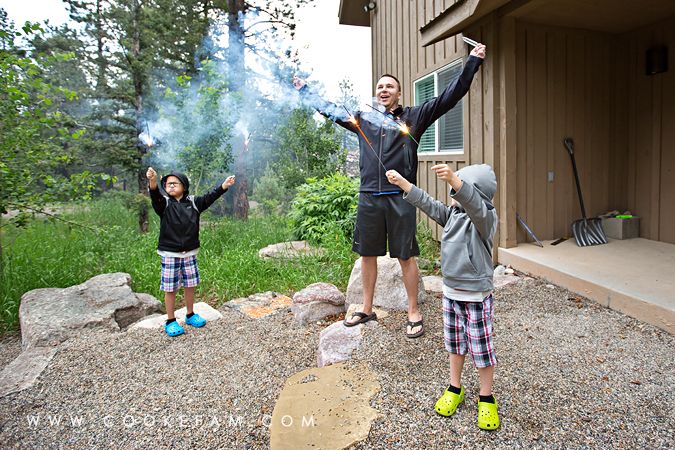 After the sparklers were spent and the boys were showered and in bed, we spent some time on the back deck before it got completely dark. Such a great, relaxing day at the cabin.