I have some random summer photos that I thought I'd just share in one post. They're all from this week.
A couple of days ago was laundry day. It started pretty early...you can see Casey eating breakfast in the background of the photo. So, this was first thing in the morning.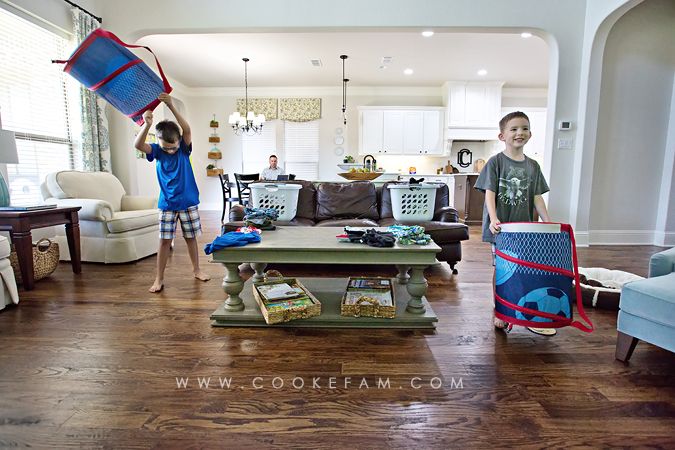 They've been putting their folded clothes away for me for some time now, but folding the clothes themselves has just happened recently. Logan says he "loves" folding clothes, although on this particular day he was not as enthusiastic about doing it all by himself. Ethan has been less thrilled with this new responsibility, but on this day he was fine with it...since I said boys who fold their laundry get their iPad time. Funny how that works. Either way, it got folded and put away and I didn't have to do it!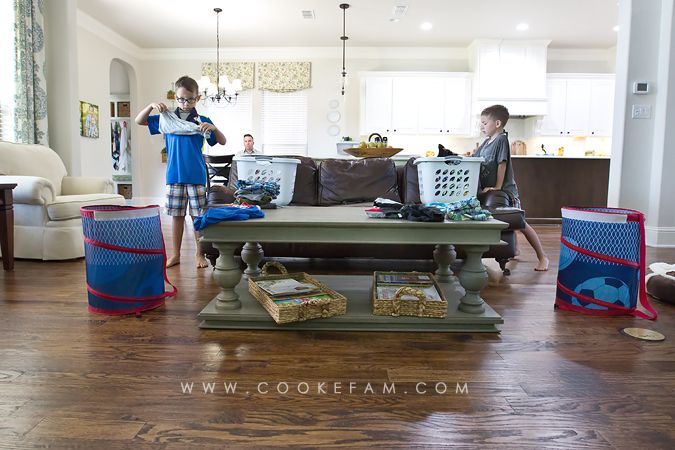 As much time as we've spent outside already this summer, this is summer too...movies and popcorn!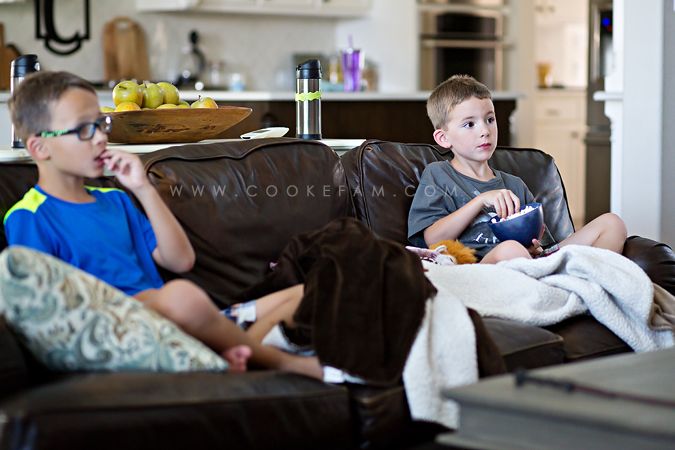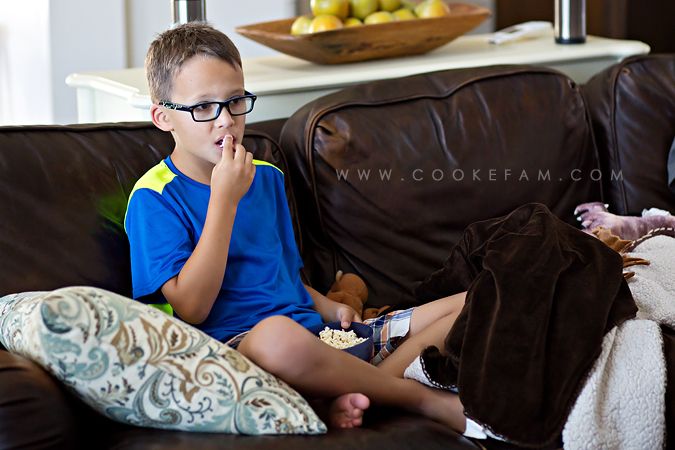 Wherever there is popcorn, there is Duke hoping for a bite.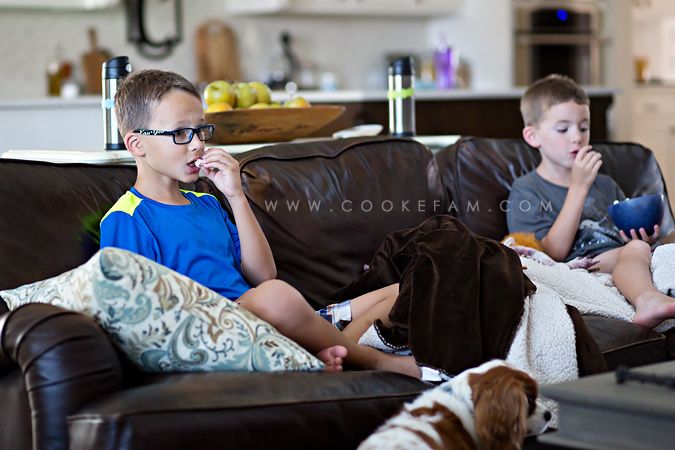 They were watching the second Harry Potter movie this time.
During the Quiddich match, the movie became interactive. They paused the show and went upstairs for their broomsticks.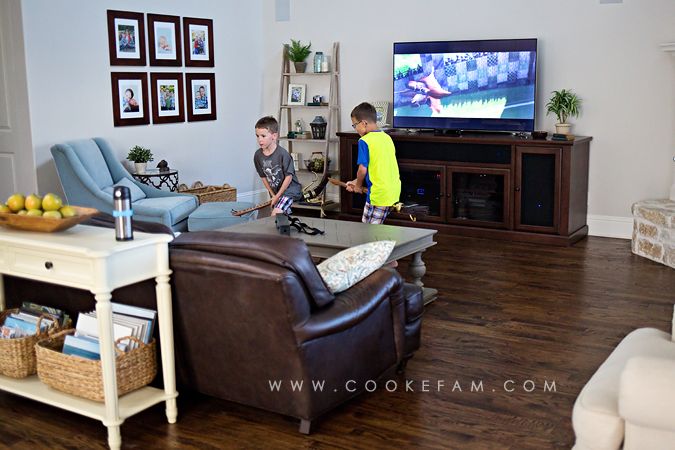 Then they flew around the living room chasing their golden snitch. Love it.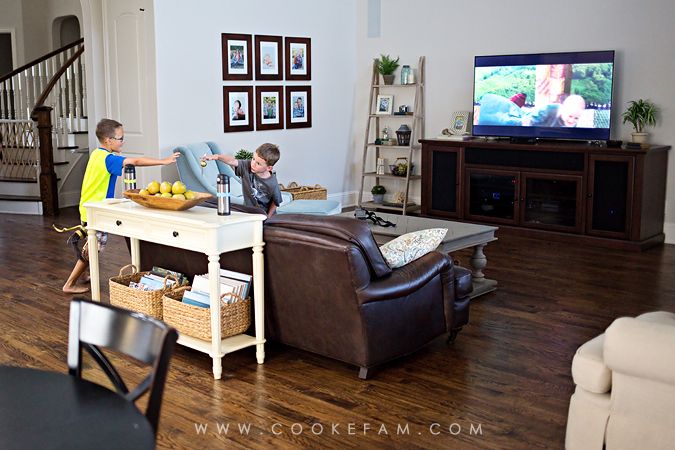 Meanwhile in my office...Duke was getting cozy with his mini me. Logan had left his stuffed puppy in my office and on a whim I put it in Duke's bed. He came over and sniffed it...and licked it. Then he circled around his bed once and laid down right beside it.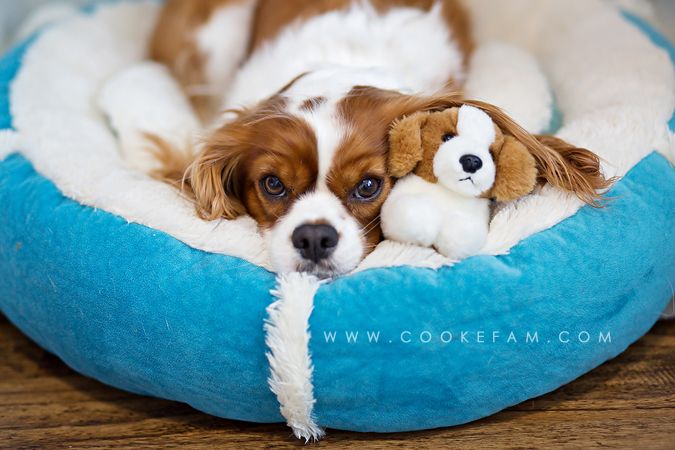 This morning, just as the boys were headed outside, they asked for popsicles. Why not? They are a couple of crazies, though...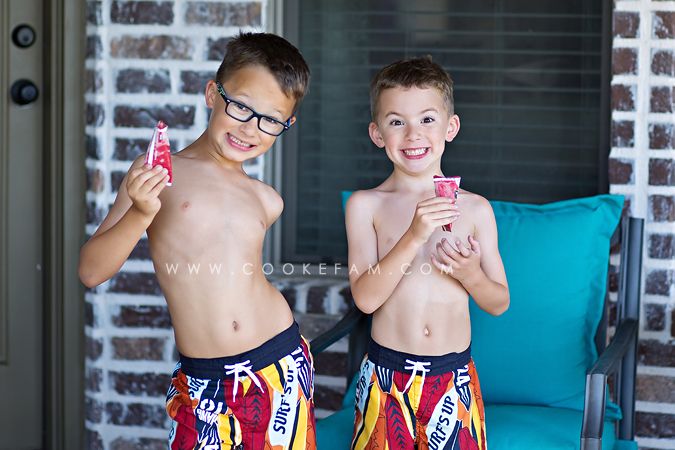 They've tried the grape and orange flavors. So far, Ethan likes all of them, but grape best. And Logan only likes orange! Crazy kid.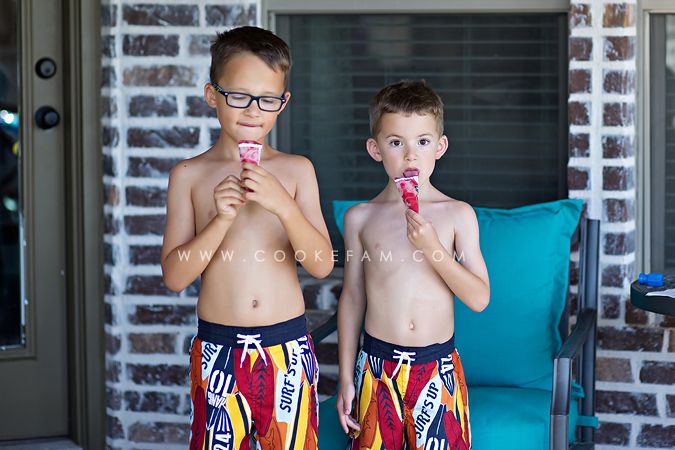 I don't know what was making Logan laugh (probably something Ethan said), but they sure are cute. Right after this, they had an argument...and then went on to play outside together for almost 3 hours.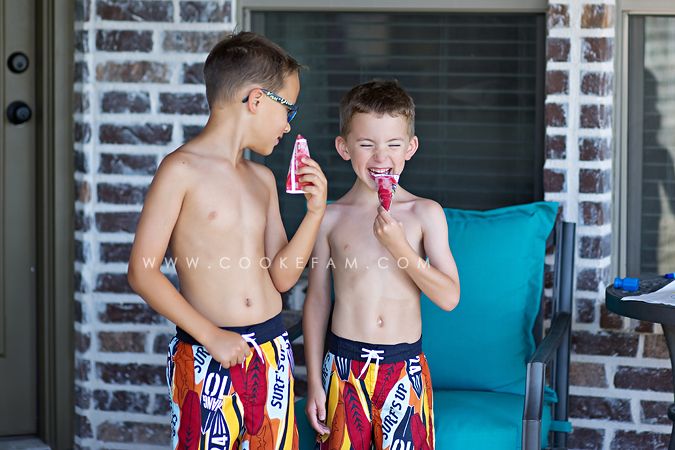 I've pretty much left them to their own devices this summer. I've always insisted that they find things for themselves to do...I am not a cruise director for their free time. They are used to it (and really good at it) because it's always been that way. Even when they were babies, toddlers, and preschoolers. Sometimes I plan fun activities or outings, and we have a rough schedule (that includes reading, chores, and yes...iPad time), but mostly they just find things to do.