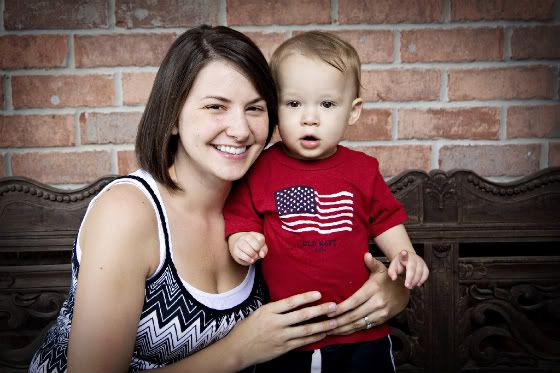 I just love the 4th of July...swimming, grilling, ice cream, fireworks. It's generally just a great holiday. This year we spent it the same way we do every year...at my parents house since we can watch the fireworks from the front of their house. But this year we had some friends and their kids come and it was fun! All of the pictures from the evening are in
a gallery
on our
photo site
, but for this post, let's take a trip down memory lane. Because this is the first repeat holiday for Ethan. Last year he was teeny tiny. He also swam for the first time on the 4th of July last year.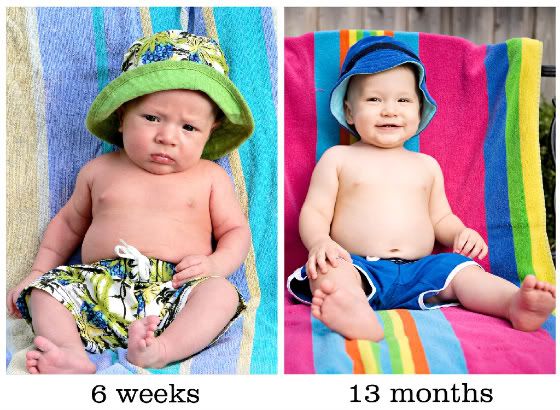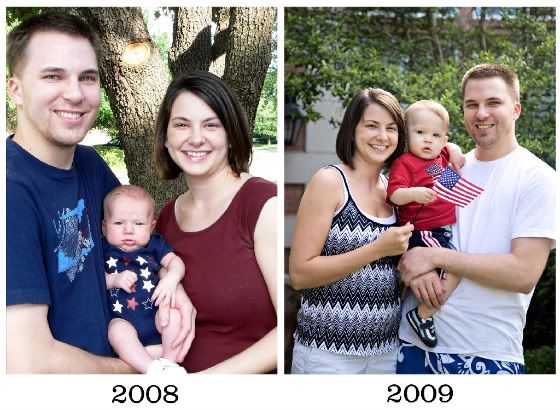 Ethan actually loves to "swim." He really just loves to be in the water and is most happy when it is shallow enough for him to walk around by himself. He is not as fond of sitting in a floatie.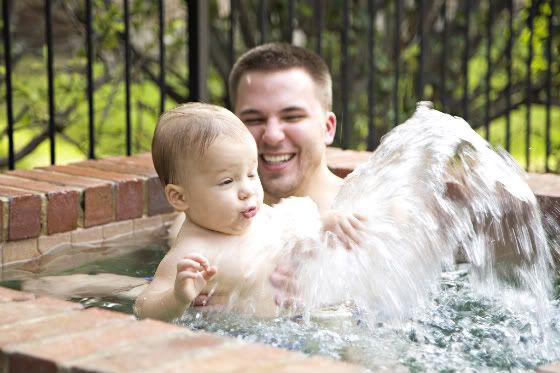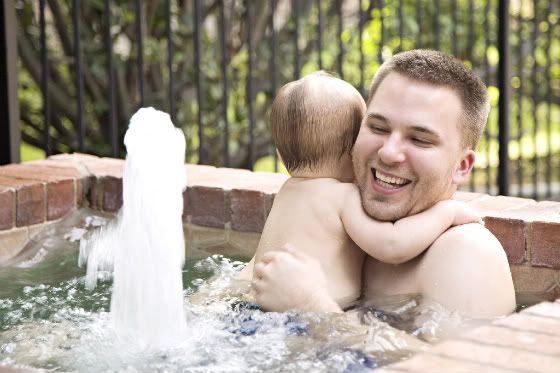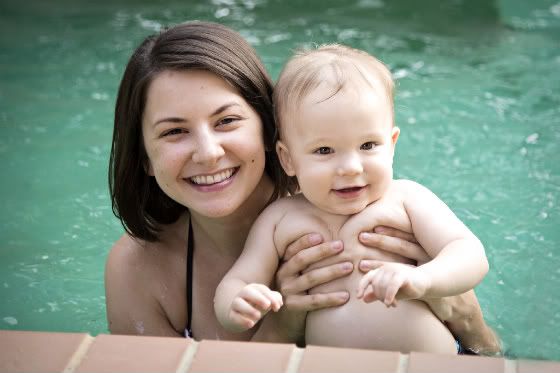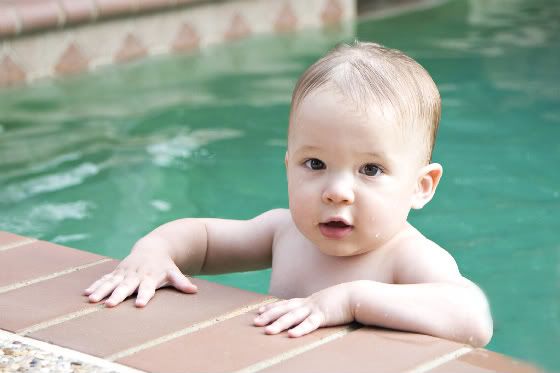 Here he is playing peek-a-boo with my mom (who was behind the camera). He does this behind just about anything he can...the coffee table, around doors, etc. He loves it when he pops out and everyone says, "there he is!"