I wanted to take some pictures of Ethan yesterday and boy, did he make me work for them. He is constantly on-the-go now and hardly sits down. Smiling for the camera was not on his agenda at the time. So, we started out with several of these expressions (still cute):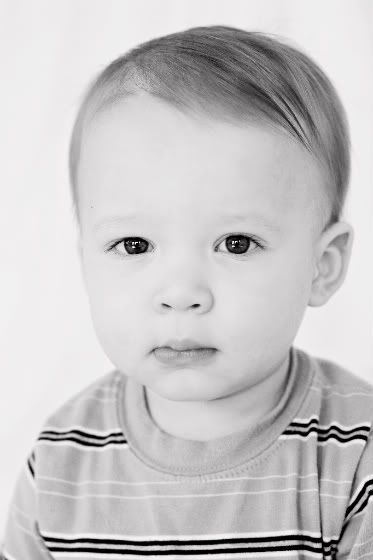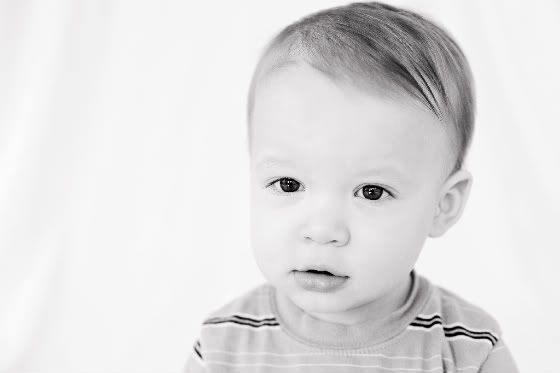 Until I got him to warm up a bit...and sit down for 2 seconds together. A few smiles appeared. I don't know how I coaxed them out of him. It's not that he doesn't frequently smile...but on cue is not his thing.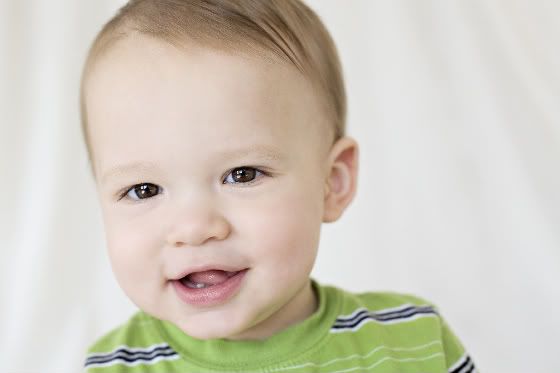 What a sweet face. I love this one: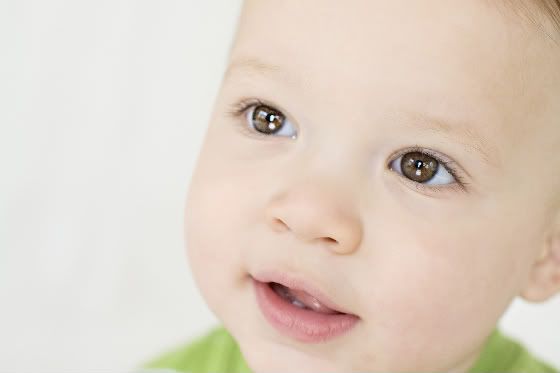 And this is his sign (below) for "all done." He uses it when he's done eating, but now it's starting to make appearances in the car, while getting dressed, and apparently, while taking photos. Hilarious, son. I get the message.