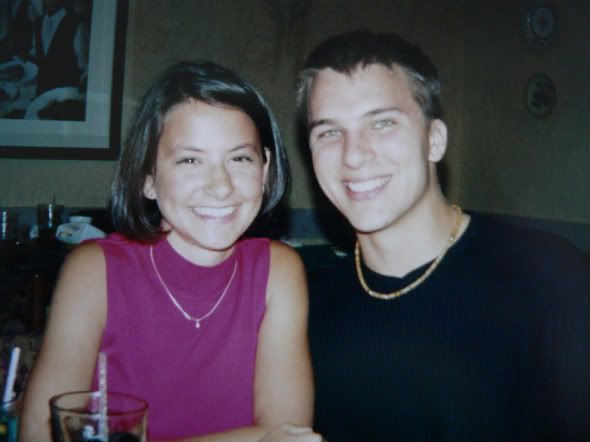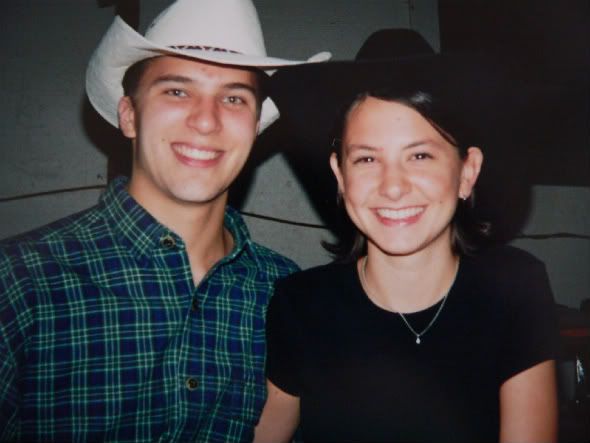 10 years ago today, Casey and I officially started dating. And we've never looked back since. Casey was pledging at ACU and I was a brand new freshman (that's redundant, I guess). We had been together on campus to talk several times. And there was the Sonic date where we sat talking in Casey's car and never actually ordered anything. And I think at this point we had already been on a real date to the Olive Garden (not much to choose from in Abilene back then) and to see For Love of the Game with Kevin Kosner and Kelly Preston. (Casey actually still has the ticket stubs to that very first movie we saw together.) On that particular date, we didn't time the movie very well and I returned to my dorm 10 minutes late for curfew. I was mortified that I was late and I never was again.

But the date that happened this day 10 years ago, was a surprise destination for me. There was a function for Casey's club that I could not go to for some reason...I actually can't remember why. He really wanted me to see what his pledge class had worked to set up for the event so this particular night, we and and another couple drove out to the site. It was a rocky place out in the middle of nowhere with waterfalls and a stream....and millions of stars since we were outside of town. We talked for several hours during which time I got no less than 25 mosquito bites...per foot. My feet were the only thing not covered since I had taken my shoes off. I remembered that mistake every step I took every day for the next two weeks.

We talked about not wanting to date anyone else. Actually, neither one of us had really dated anyone before that either. And then we had our first kiss right before we left. Also...the first time he or I had ever been kissed. No kidding. That night was the beginning of where we are now. We both still remember the day "it all started." But I can't believe it's been 10 years already! I still feel as lucky now as I did then to be with him. Actually, even more.