If there was any question as to whether there is laughter in our marriage, take a look at the following photos.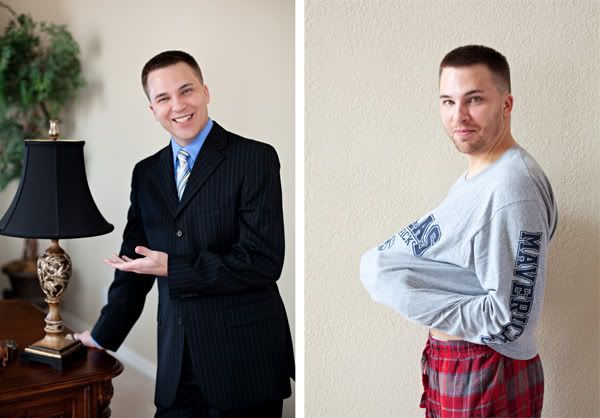 As you can see, Casey is still very capable of making me laugh frequently. I just happened to capture some of his goofy side on camera recently. In the first photo, we were taking some pictures for his work and he couldn't resist messing around, as usual. I do love when he wears his suit.
In the second photo, he was posing for me so I could set the camera settings...I stepped in next for my first belly photo of this pregnancy. That should explain why he has his hands in his shirt.
He's crazy. And I love him so much. We're going on a date tomorrow night...dinner AND a movie. I can't wait.
(Casey is probably going to KILL me when he finds out I posted these pictures. Luckily, he only checks in on my blog periodically, so it could be a while until he sees them.)