I just have to document the record snowfall we've had in the DFW area...8-12 inches. I went out first thing this morning (and by out, I mean right outside our front door) and took a few pictures because I have never seen anything like this in our area.


This tree does not usually resemble a weeping willow. I think it is about half the height it usually is.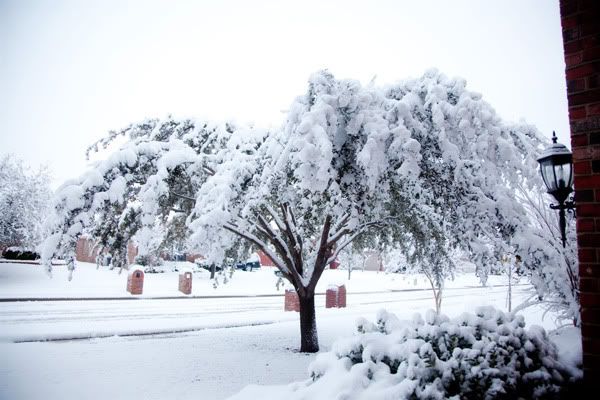 And we were able to go out back and make a pretty good-sized snowman this morning. Even Casey was able to help since he did not have to be at work until 10am. We all really wished that he could have stayed home with us all day. Ethan actually helped smooth and shape the snowman and was having fun falling around in the snow, but when he decided he'd had enough of the snow...he was DONE and let us know about it.

We went back inside, changed back into our PJs (Ethan and I), and warmed up by the fire. Then we sent daddy off to work with some hot chocolate.