The first thing I thought when I saw the blanket of white this morning was that I needed to get Ethan bundled up and out in the snow. That would NOT have been my first thought a couple of years ago. I would usually prefer to enjoy the snow from the warmth of the house...maybe even the fire...and with hot chocolate.

But, because of this boy, we got dressed warmly and headed out. When I pulled out his hat and gloves from his closet this morning, he insisted on putting them on immediately....so he was ready to go even while eating breakfast.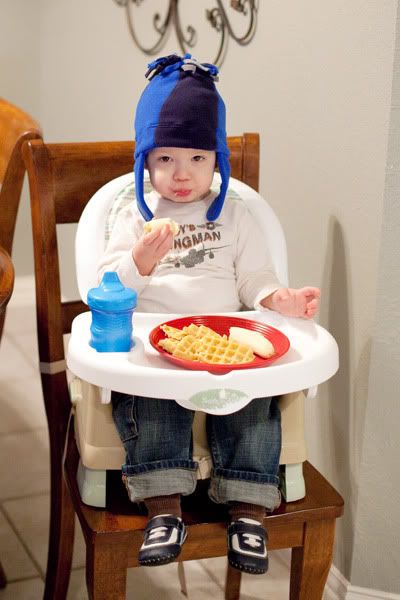 This was no light dusting we've received either...the snow was deep enough that Ethan had trouble trudging through it since it was up to his shins and almost his knees in places. He did have fun playing around and was quite mad with me when we had to go back inside after a while.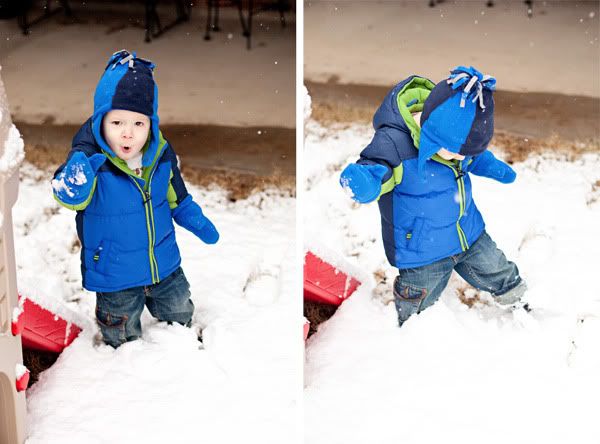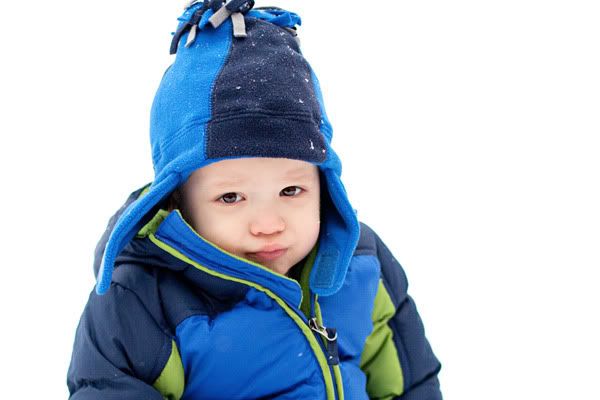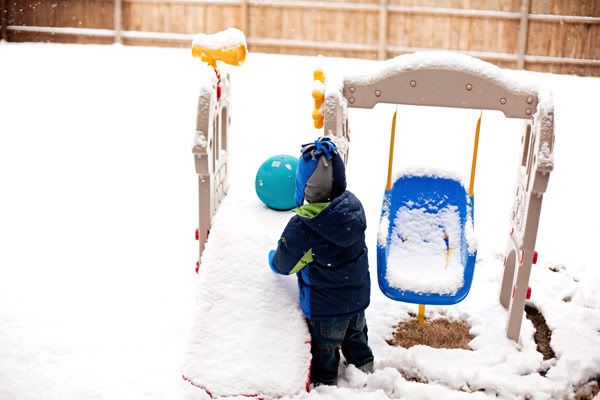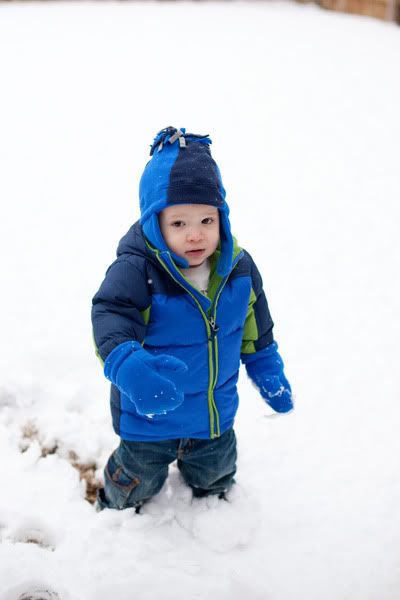 The snow is just beautiful. The trees and bushes are very well flocked and the big, fluffy snow flakes have been falling non-stop for hours now. I love it. Funny how it came at a time I was beginning to wish winter away.