For Memorial Day weekend, we went to my parents' lake house with some friends and their two boys. We call it a memorable weekend for several reasons...boat issues, it was Memorial Day weekend, Casey and I celebrated 7 years of marriage on Monday while we were there, and we made some fun family memories.

The boy did SO much better on the boat this year compared to last year. Although, just about anything would be an improvement to screaming the entire time. But this year he did great...laughed when we went over wake bumps and generally just chilled during the ride.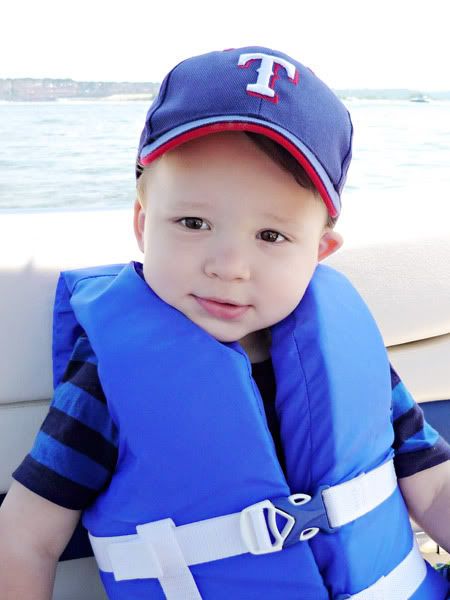 And like last year, he totally loved the pool and the fountain in the wading/toddler pool. He could have pretty much spent his entire day in that pool and been completely happy. The only time he wasn't happy was when we made him get out.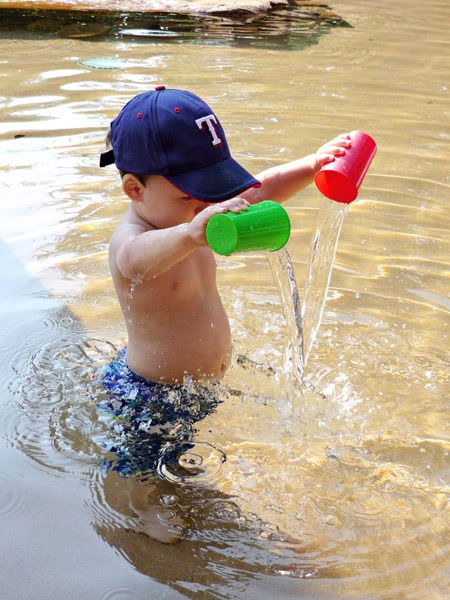 And here's a lose/lose situation...trying to take a family photo while Ethan is not only not interested in taking a photo, but when he is also completely attached to the plastic cup that he was playing with.

Here is "lose" scenario #1: try to take family photo with the cup. Outcome: cover up daddy's face.

And here is "lose" scenario #2: try to take family photo without the cup. Outcome: Ethan shows displeasure at having cup taken away. Oh, well.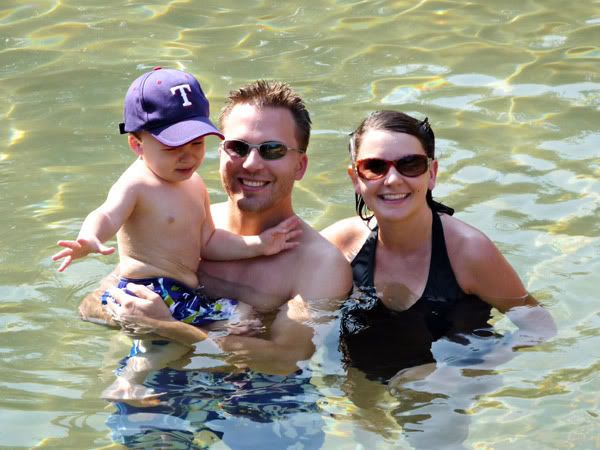 PS - I love that my tiny camera is light, portable, and I don't have to worry about it getting damaged because it is not that expensive. But, I am now spoiled by my Mark II and I don't always love the quality of the photos that my tiny camera takes. And all of these were taken with that camera.