I can't believe it's been a whole week since Logan was born. So this time last week...actually, the night before Logan was born, we dropped Ethan off at his Mimi and Pop's house since Casey and I had to be up at the hospital at 5:30 am the next morning for the 7:30am c-section. Casey and I talked about how weird it is to have a scheduled date for the birth of your child. It gives you so much to think about whereas with Ethan's birth (which was not scheduled) we didn't have that much time to think about anything like that while I was in labor. At least I didn't.

After dropping Ethan off, Casey and I went out to eat at Pappadeaux and then to Paciugo for some Italian gelato, which was just divine. I told Casey I could go to that place every night for at least a year and get a different flavor combo each time. This time I had double chocolate and Mediterranean Sea Salt Caramel...delicious combo.

Bright and early on 8/9/10 (how cool is that?!) we arrived at the hospital to prep for the surgery. They had all of that done in about 40 minutes and then we sat around for about an hour watching the news thinking about the fact that we were about to have another son and we'd get to meet him very soon.

The surgery went just fine other than the fact that my blood pressure dropped fast twice and I almost threw up. Luckily, Casey signalled to the anesthesiologist in time for him to get me a bucket and put some medicine in my IV. It worked...thank goodness, and I did not suffer the indignity of vomiting on the operating table. Although I suppose that would have rounded out the pregnancy nicely. I'm also thankful that I felt just fine during the time that Logan actually came out and I got to watch him wiggle around and cry in the bassinet.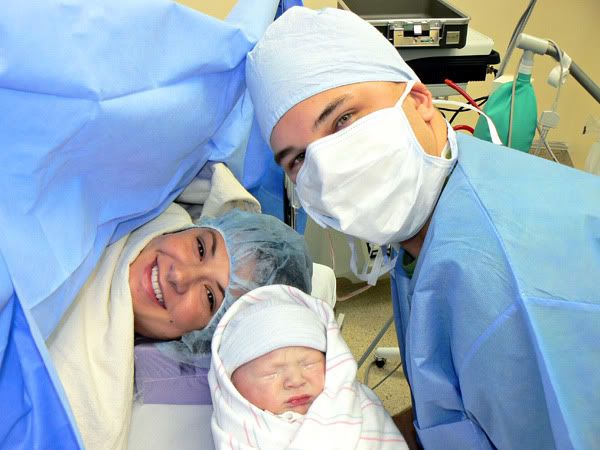 Back in recovery, they brought Logan to me within about 10 minutes for Casey and I to love on him and for me to feed him. Then Casey brought in Ethan to take a look at his brother for the first time. As I said before, he was hardly interested, although he was sweet about his disinterest. The rest of the family (which was quite a crew) came back for about 5 minutes before they needed to transfer me to my postpartum room. They took Logan back for his bath and Casey went with him. I got situated in what would be our room for the next two days and changed out of that awful hospital robe.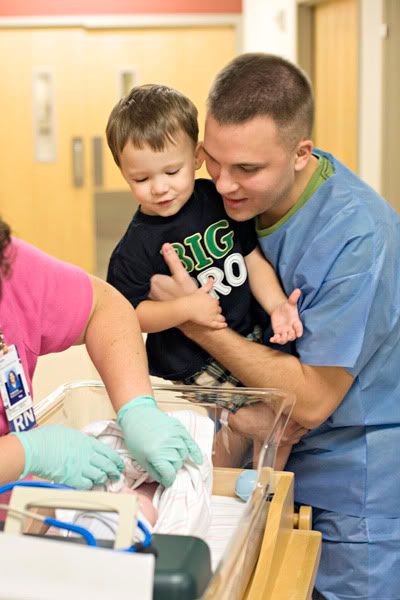 We spent the entire rest of the day holding, kissing and loving on Logan...not to mention taking many, many pictures of our new sweet bundle. We think he looks so much like Ethan at times...especially certain expressions....but also has his own look too. He is a sweet and sleepy like most newborns are and is eating so well. Breastfeeding is so much easier for me this time since I have a few tricks up my sleeve from last time.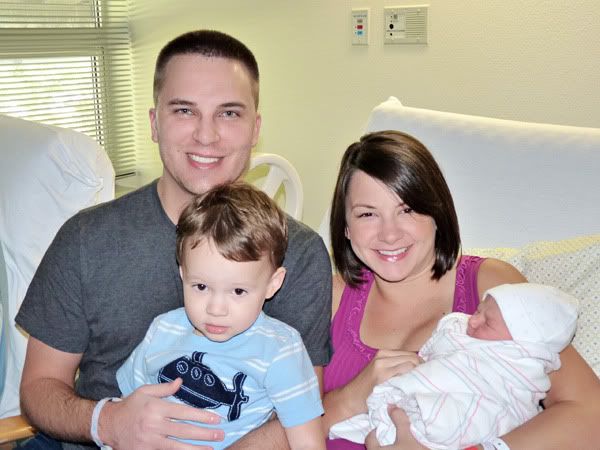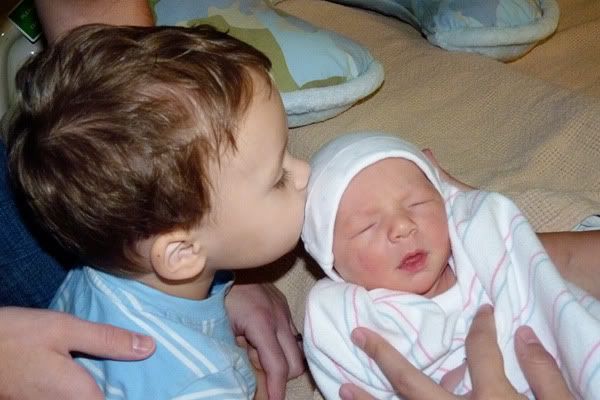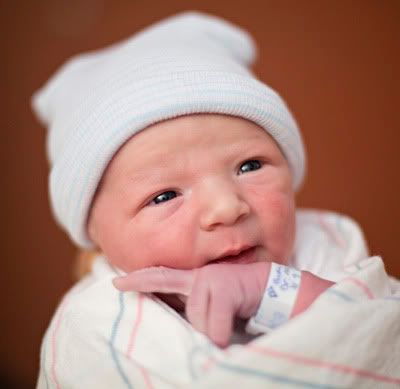 We spent the absolute minimum time at the hospital as possible. I had already asked my doctor how long I had to stay...48 hours from the time of the surgery if all went well, which it did. I am not one of those people that finds the hospital restful at all so just like last time, I was so ready to get home. Casey was too. We were discharged on Wednesday morning and walked into our house for the first time as a family of four. Surreal sort of describes how we felt at the time.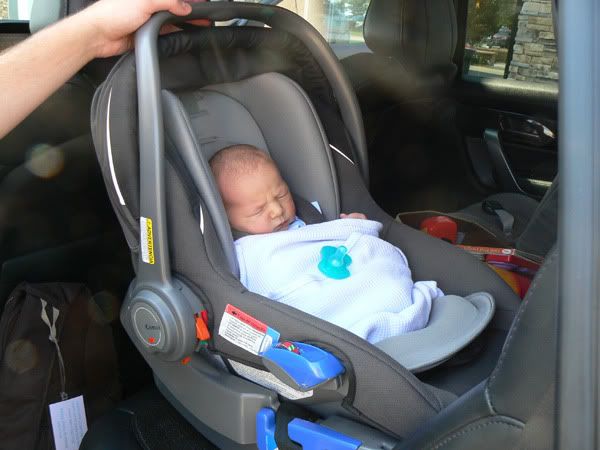 And since then, we have been kissing that velvet head and cuddling his sweet peanut body as much as possible. I love newborns...especially mine. So this time is special and I am really soaking it up.