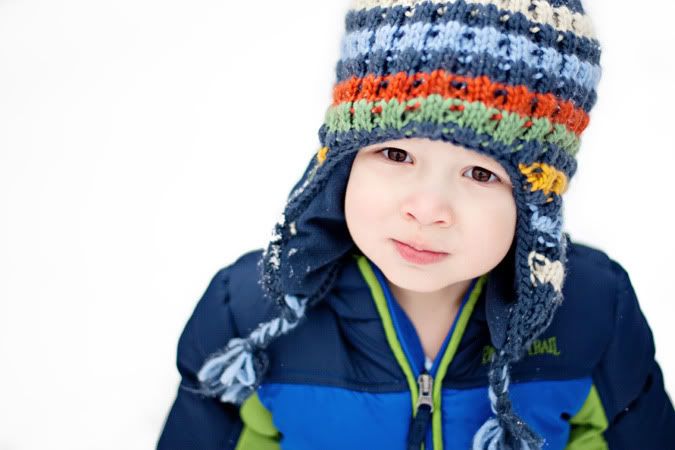 I think it is very apropos (for Texas) that
right after
I posted about the
warm winter days
we have had...it snows. And it was at least 4 inches or so for us.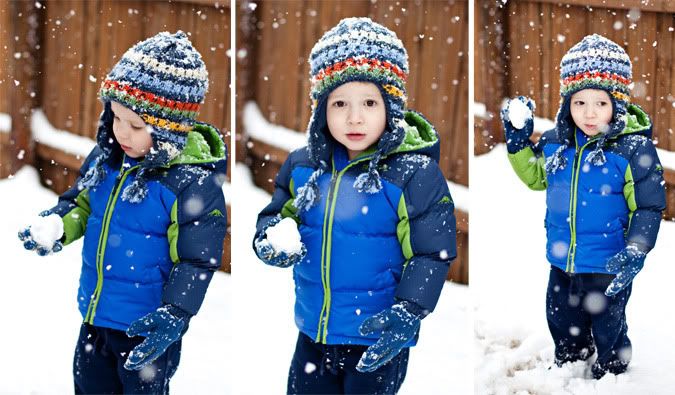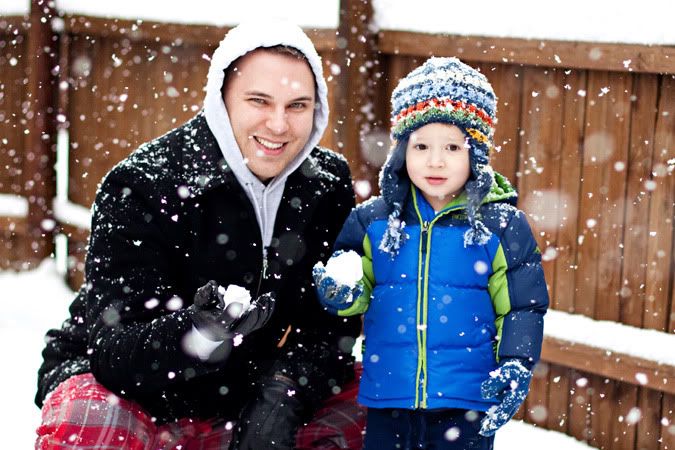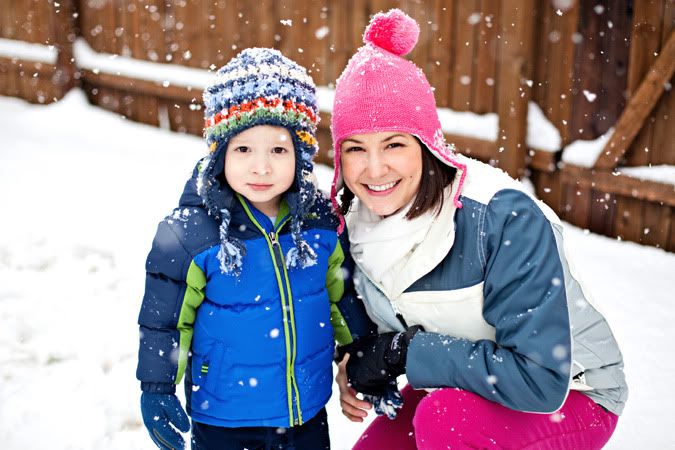 It started snowing sometime while we were still in church and fell all the way into the afternoon. Ethan got to play outside right after lunch instead of heading straight to his nap so he could enjoy the falling snow. And he did enjoy it. He and daddy made snowballs and threw them at the fence. They also made a "huge" snowman (Ethan's description). Ethan was not bothered at all by the cold outside or the wet snow. Needless to say, Casey and I were ready to go in much sooner than he was! Ethan got to go back outside after his nap and make some more snowballs with me. Each time he came inside he warmed up by the fire, which we had on all day.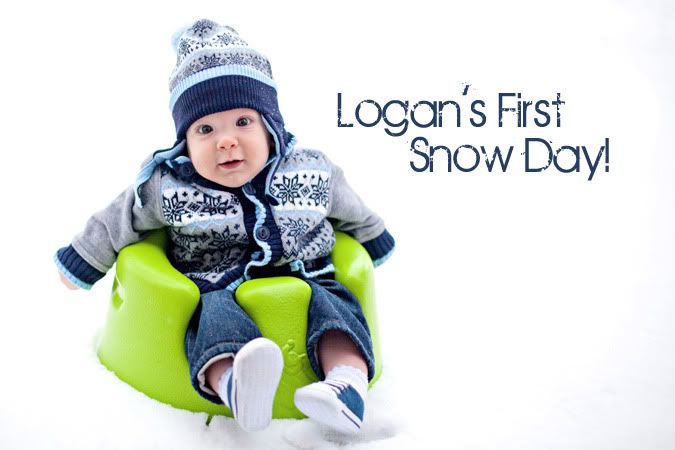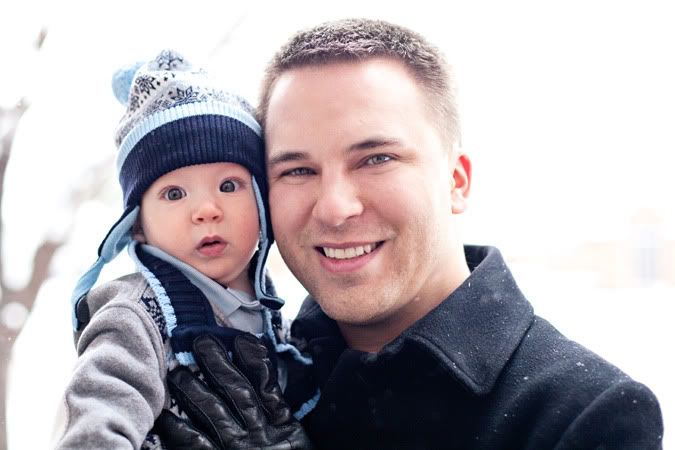 While Ethan was still sleeping, Logan woke up and got to experience snow for the first time! We sat him outside on our sidewalk in his bumbo seat and let him take it all in. Not sure what he thought, but we didn't keep him out there too long! He did make some "cold" faces when the wind would blow a little bit, but other than that, he was his usual happy self. What a sweet baby! He is wearing a sweater and hat that Ethan wore when he was just a little bit older than Logan. This is one hand-me-down outfit that I am so glad to see again...I love it!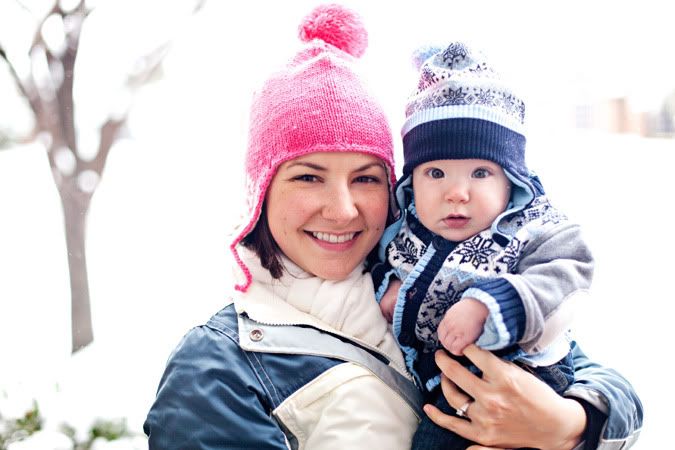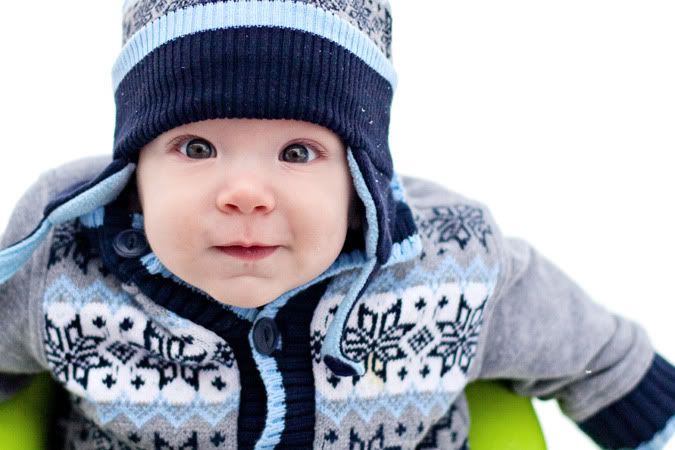 The
full gallery
of our snow day pictures is on our photo website.