I love some warm winter weather. I can appreciate days that require coats, roaring fires and the like, but I'm glad that we don't get months on end of the stuff here. I really don't like being cold.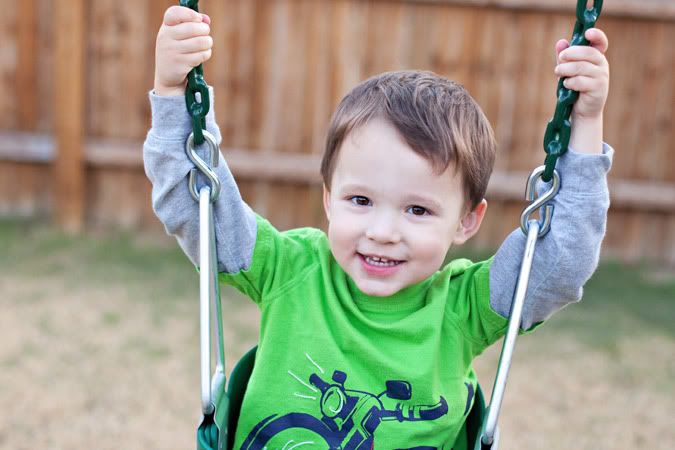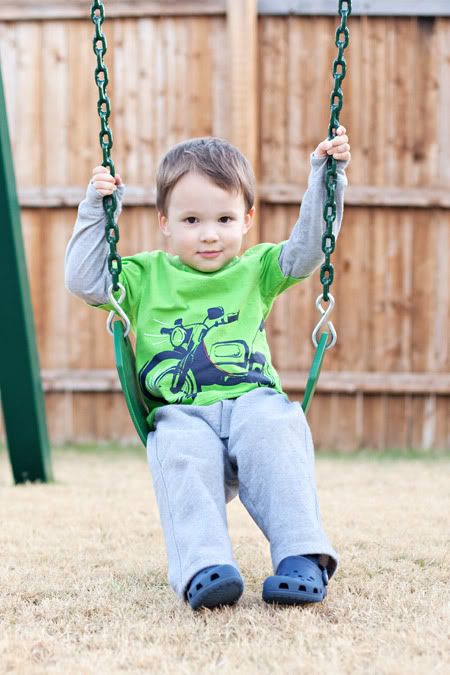 Ethan has rediscovered his love of swinging. And I do mean love. He always asks us to "push really hard" on the swing and make him go faster and higher. He will carry on a conversation with us while he's swinging like nothing else is going on. Most of the time he talks about the sounds he hears...cars passing, airplanes overhead, and the wind. He often says, "I can hear the wind, but I can't see it." Where in the world did he learn to say that? And then he'll ask where the wind comes from. I always tell him that God made the wind, so now, that's what he says.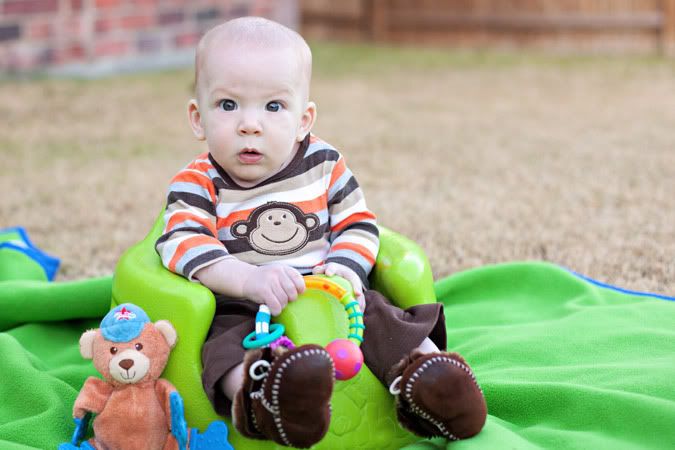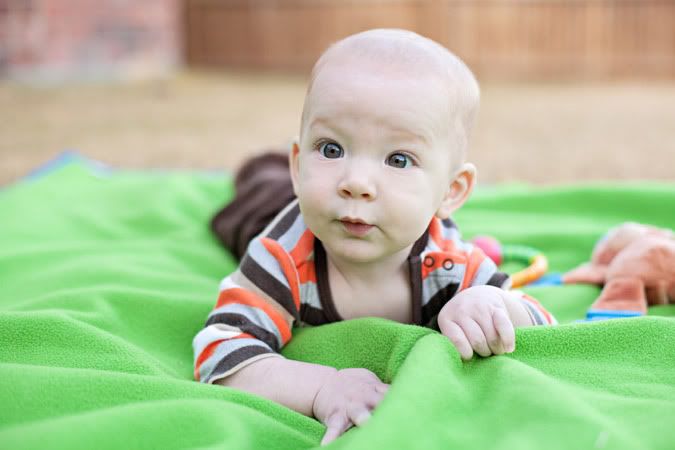 And Logan is hanging out in the bumbo seat sometimes these days, although he's usually either on his playmat or in his exersaucer. He is actually getting closer to sitting up on his own than I would like....it makes me realize he will not stay a baby forever. I've got some pictures of his first sitting attempts coming up soon. He's such a happy, patient baby with millions of smiles (but none for the camera on this day). What's cute is that Logan always watches what Ethan is doing. If Ethan is in the room, Logan's eyes are on him. He's mesmerized by him playing and talking...already looking up to his big brother.