We went to the
Dallas Arboretum
last week to check out Dallas Blooms and the
fairy tale castles
they have set up right now. Ethan already loves going to the Arboretum, but when I told him that there would be castles he was so excited.
I tried (unsuccessfully) to get a nice photo of both of the boys together. There are a couple of them both looking at the camera. And this time, I'm posting the "bloopers" too, because they are kind of funny.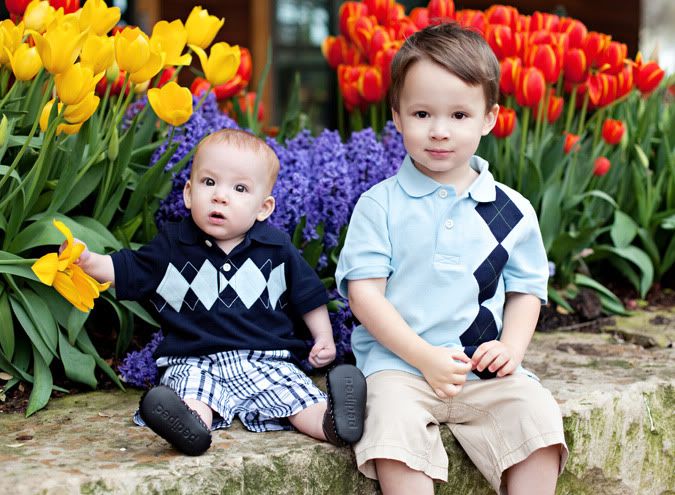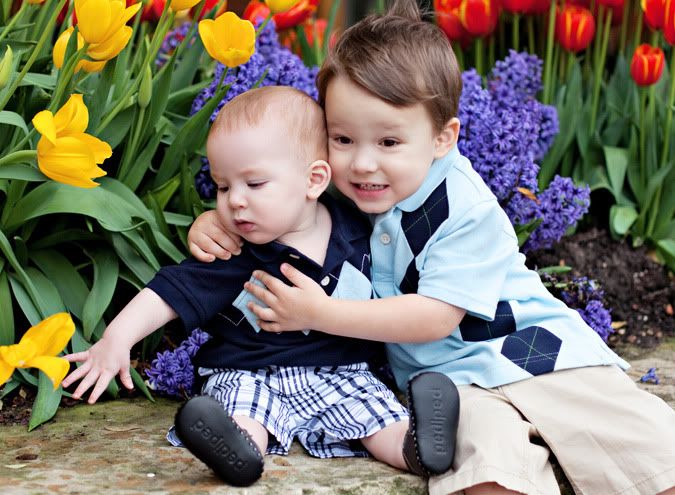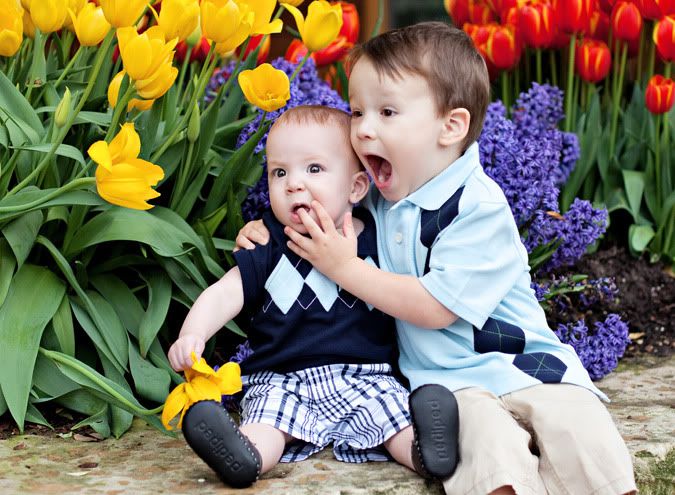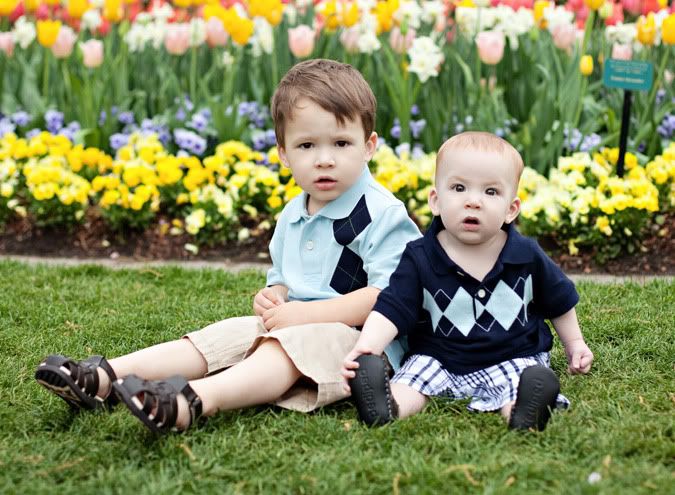 They're sort of holding hands in this one...sweet...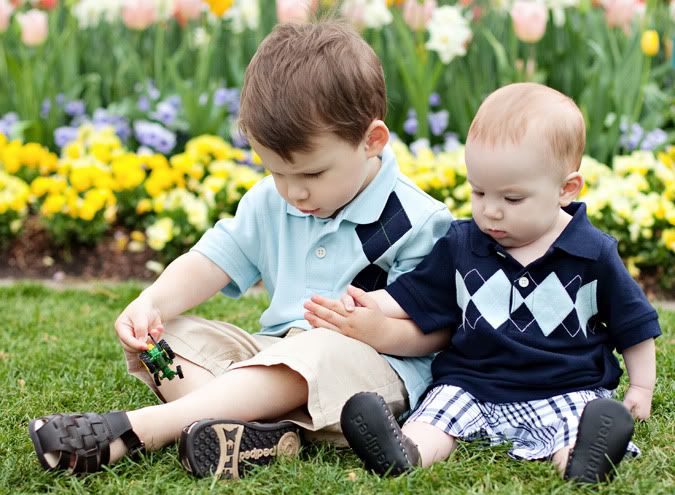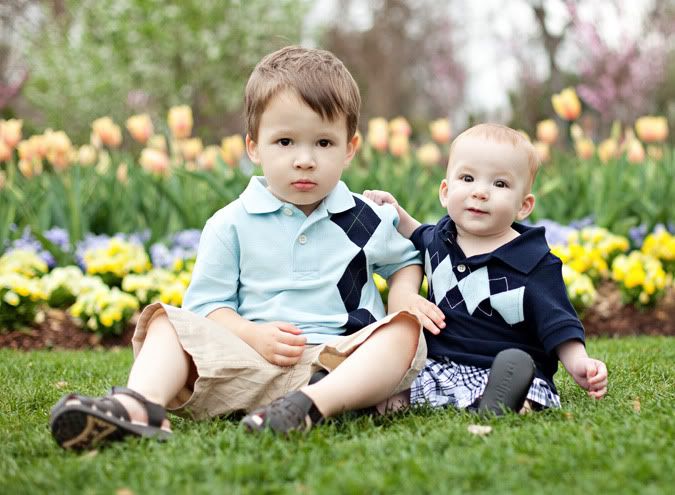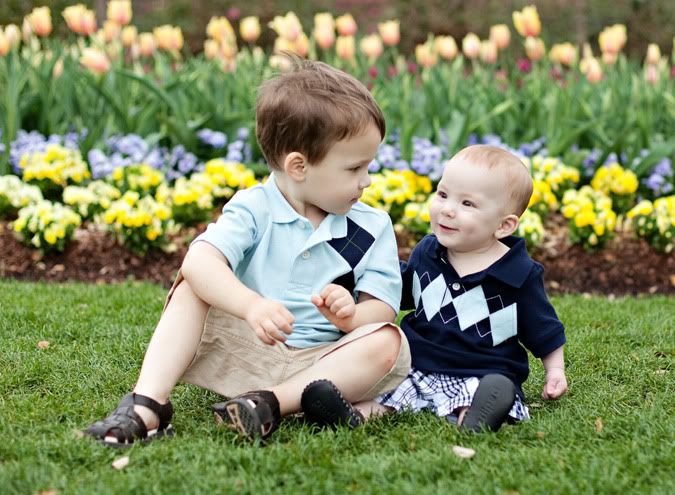 Ethan liked the Beauty and the Beast castle the best. It most closely resembled a real castle and was the biggest one there.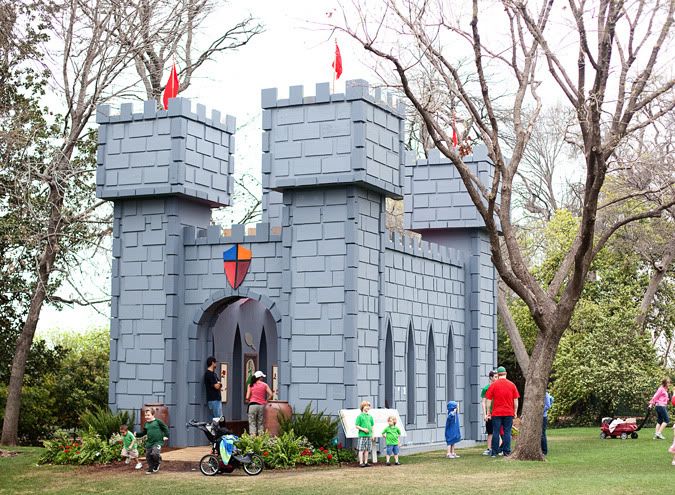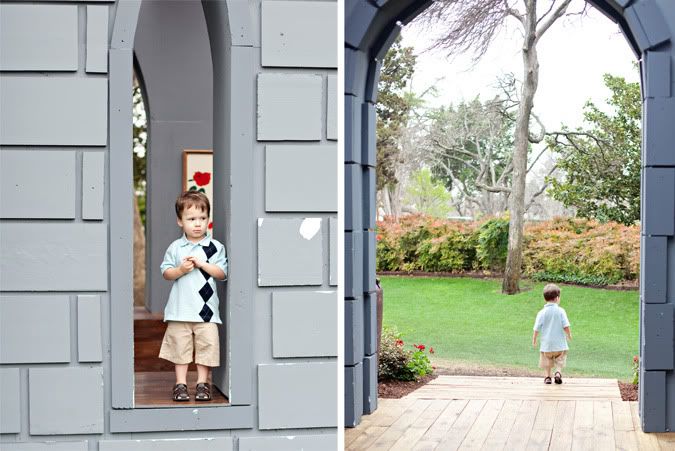 Can you tell that Ethan had no interest in having his photo taken? He wanted to go play in the castles. (This is the only one I attempted to take of him by himself.)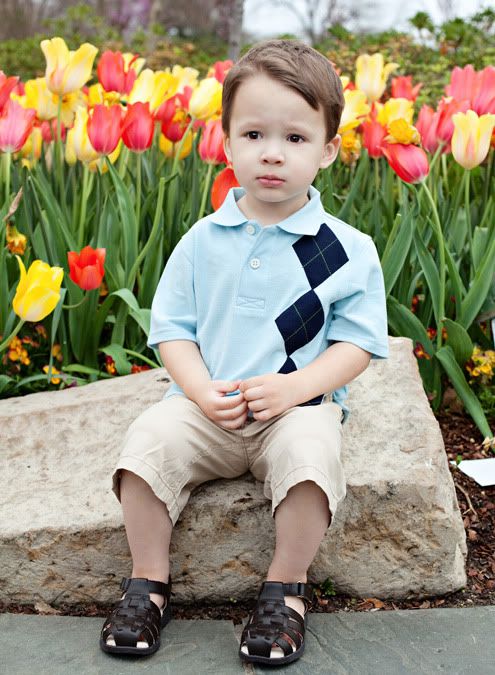 And here's Logan hanging out in the stroller. Despite missing his morning nap, he was a trooper. I have several sweet photos of him from this day, but I'll put those in his seven month post (coming up next).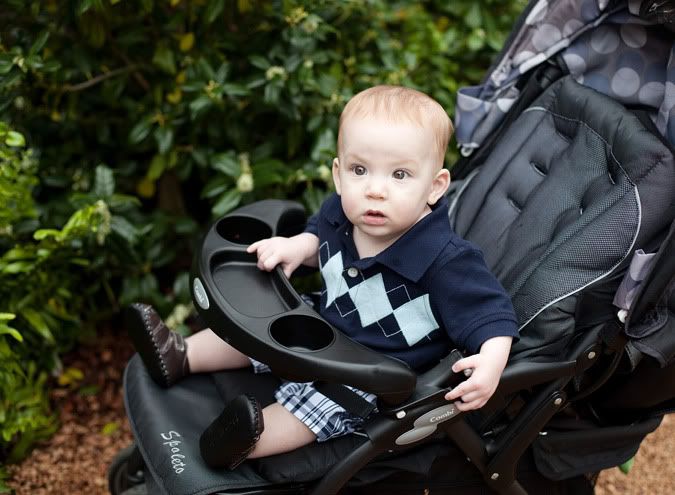 And I can't help posting some of the beautiful flowers that make Dallas Blooms live up to it's name. The colors were just amazing.