It's been almost a week and half since we got back from Sea World and I've
finally
edited the photos from the
first day
. It's been a busy week and a half. So, to recap my
first post about the trip
: the trip to San Antonio was not bad, not great.
When we arrived at the hotel, we were
ready
to be there. We immediately changed into our swimsuits and hit the pool. We took turns floating down the lazy river. That was so relaxing. They even have a float-up bar along the way just in case you want something to drink. Most of it is shaded so you don't even have to worry about getting too hot or sunburned.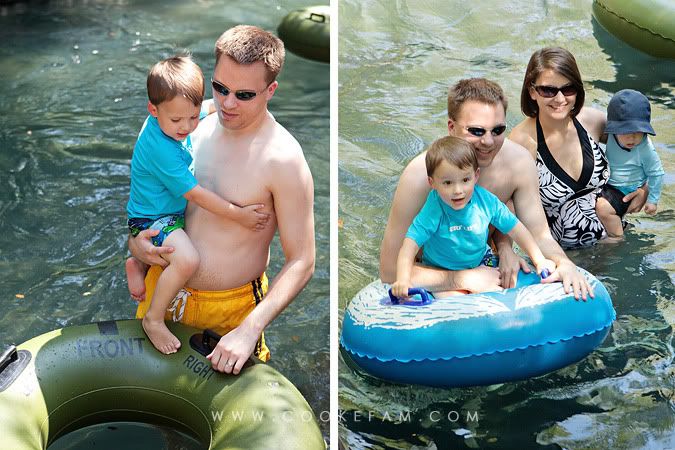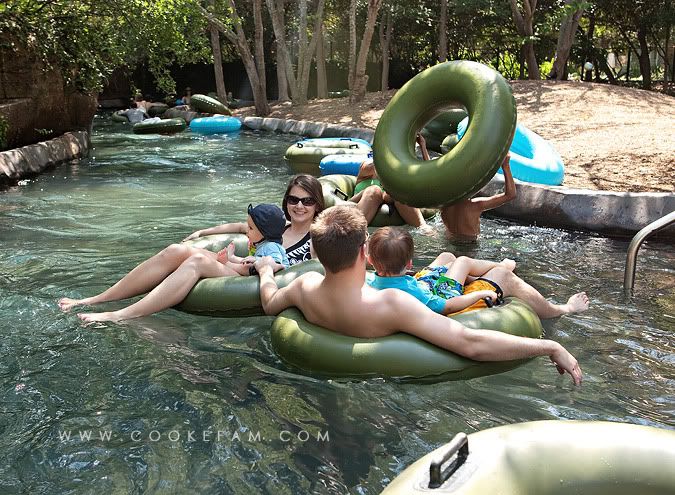 My brother, Kevin, and his wife, Jill: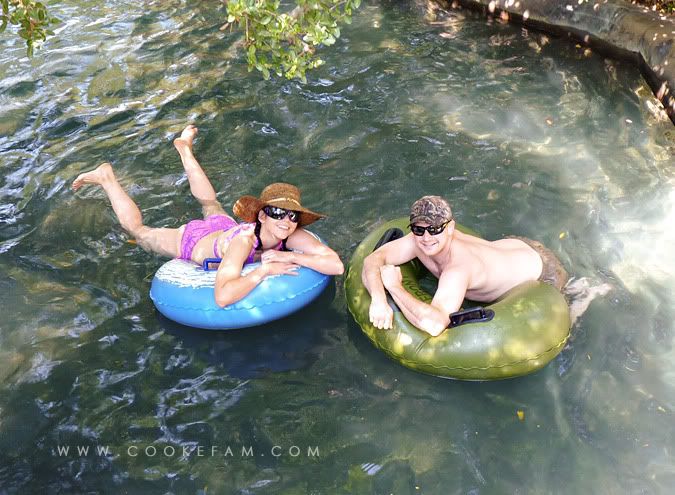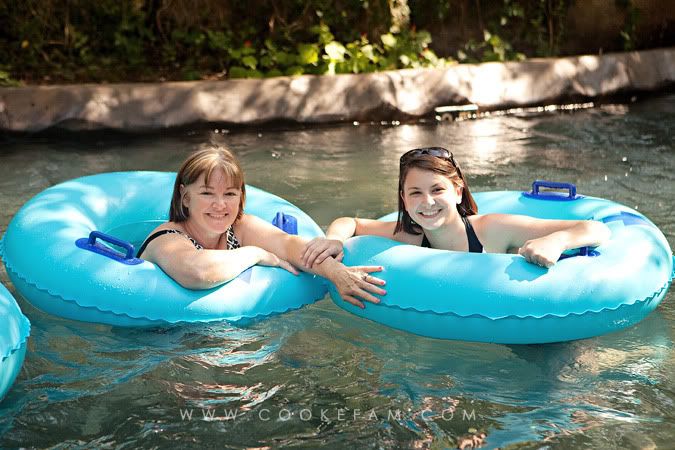 We also spent some time in the baby/toddler pool while Ethan and Logan splashed around.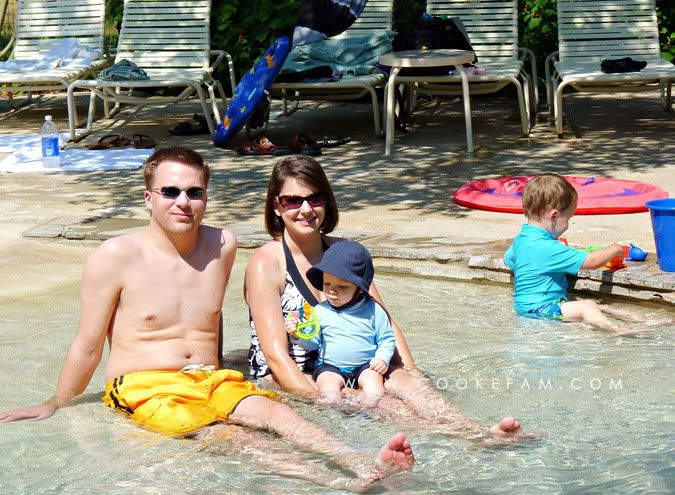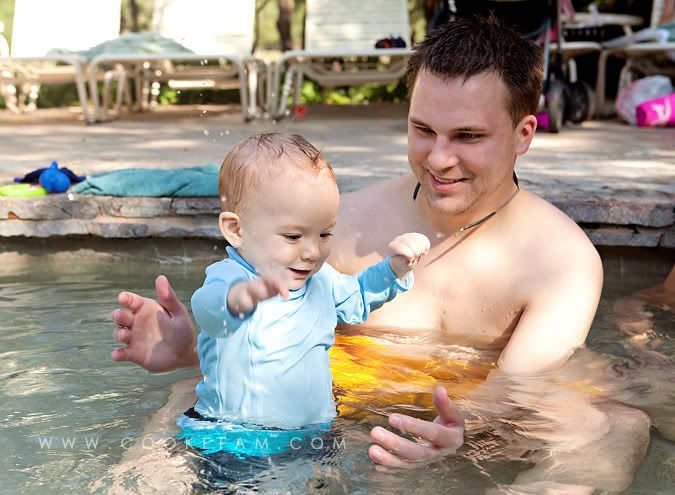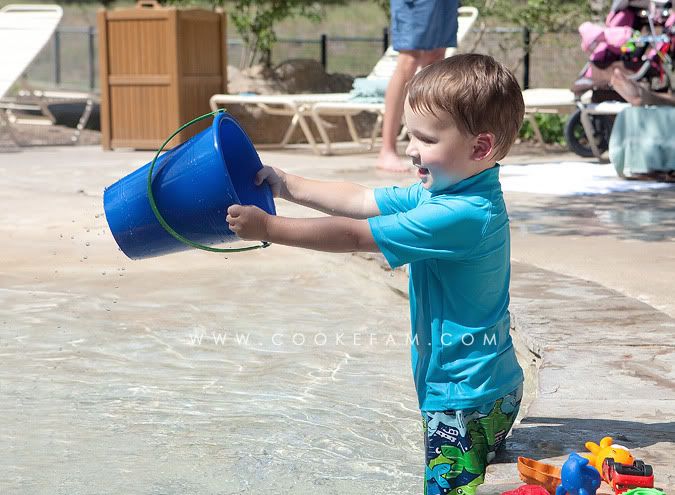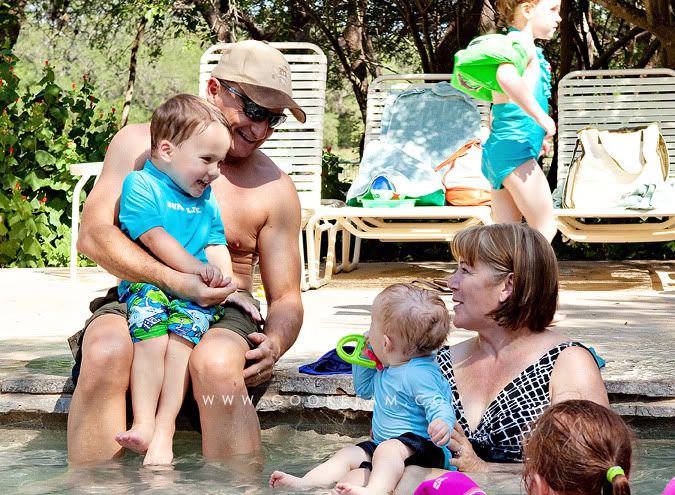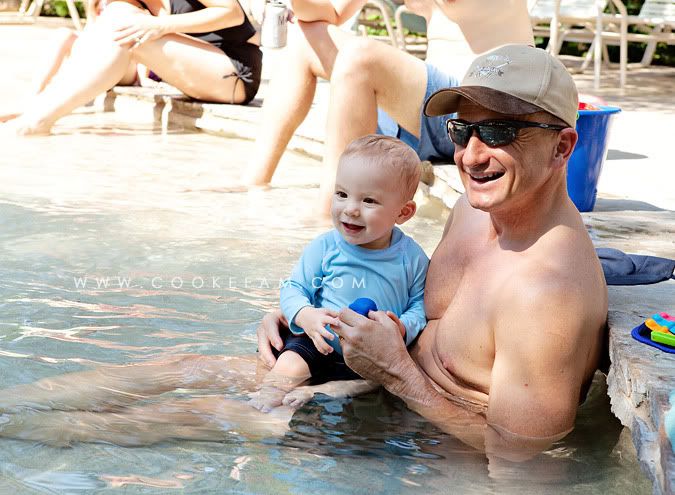 And my brother and Casey even got in a little basketball in the "activity" pool.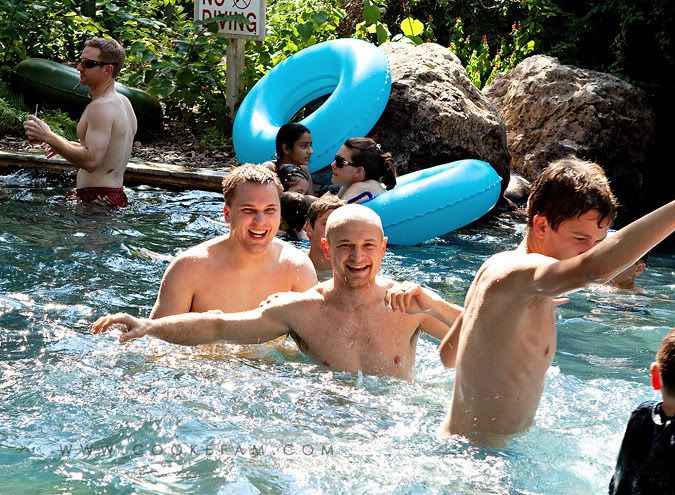 After swimming, my mom bathed the boys and we got them some dinner room-service style (well, I had brought some food for Logan). Then, my parents put the boys to bed while Casey and I cleaned up and headed to downtown San Antonio to eat dinner on the
Riverwalk
. I had some great quesadillas and a margarita and enjoyed sitting right on the river as the sun set. As all dinners without children, it was great to just
relax
and take our time.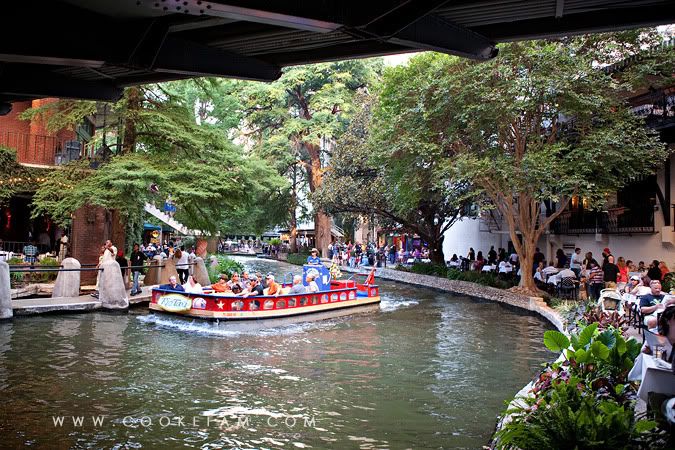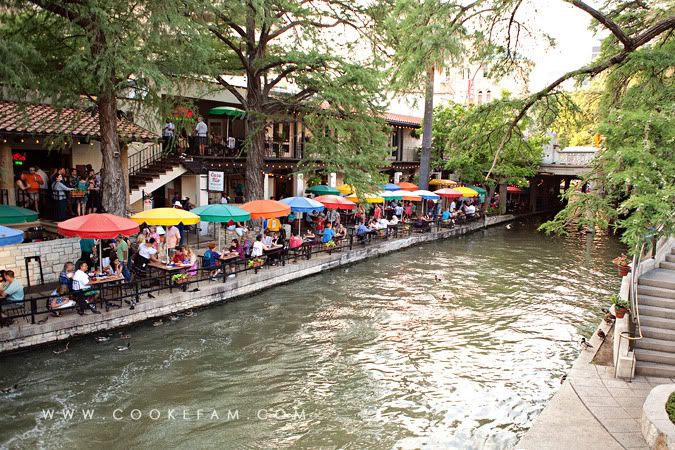 (PS - I am grateful to my mom and dad for both taking their cameras and getting some great shots of our family together. It's a good thing for this mom to be IN some photos every once in a while. They each took several of the shots above.)