We've spent some time at the lake house this summer. I mentioned in the
4th of July post
that we were out there most of that week, but the following photos are from all the way back in June when the boys and I were out there with my parents for a couple of days. Casey joined us that Friday with some friends and their boys (photos from that weekend to come.) With a ratio of three adults to two kids, we really did do some relaxing. And boating, swimming, exploring, and golf-carting. And I am miraculously in some photos with my children.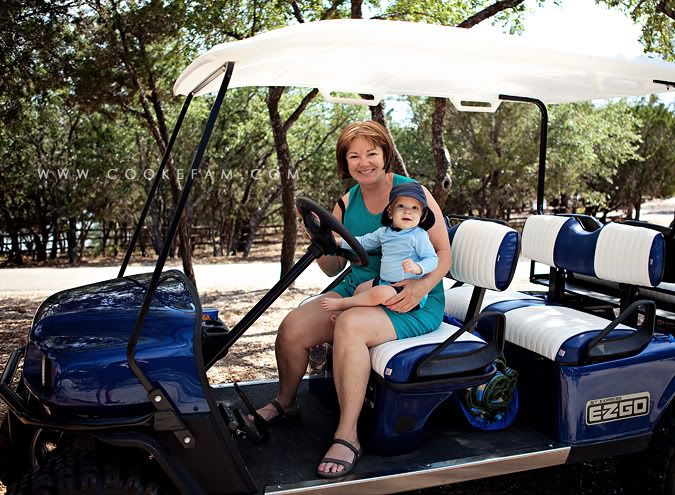 Going under water to get Lightning and Mater (otherwise known as the favorite pool toys this year.)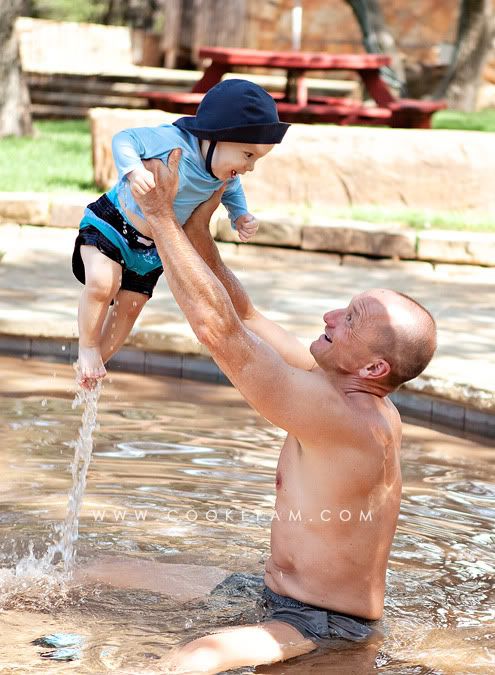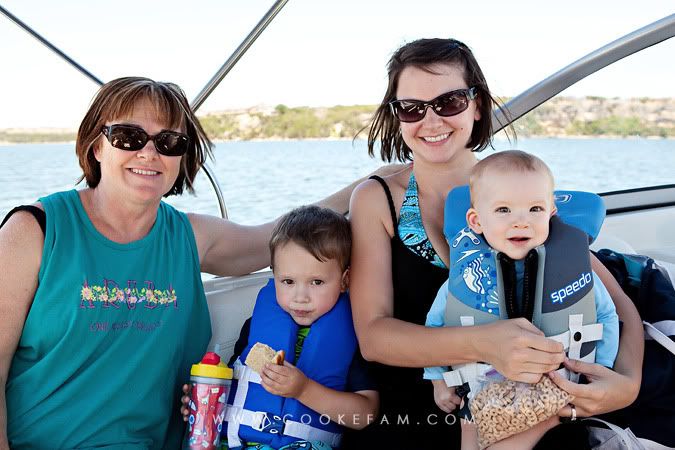 Here we had parked the boat at Hell's Gate and were swimming around. Ethan and Logan both had a blast....probably because they finally got to cool off. Despite the breeze in the boat, they were
hot
in their life vests.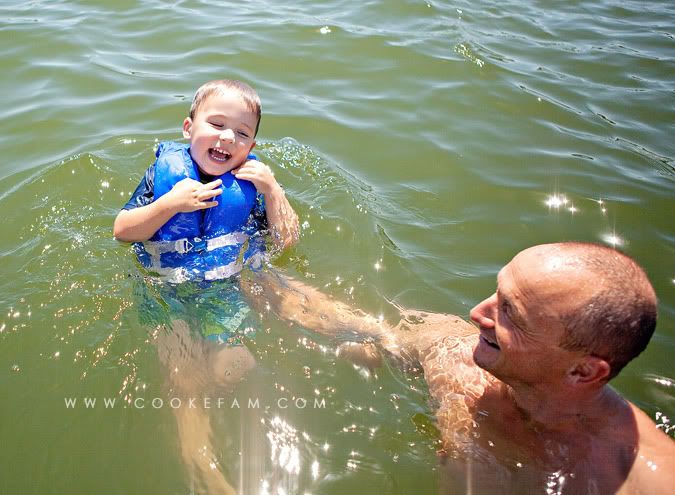 Both of the boys loved when I twirled them around in the water.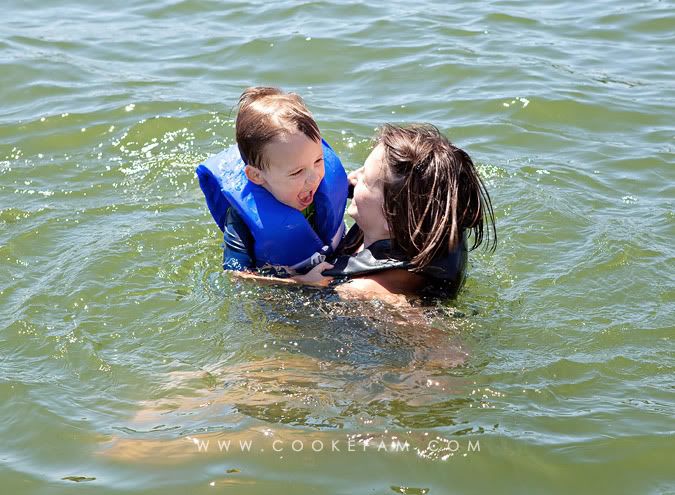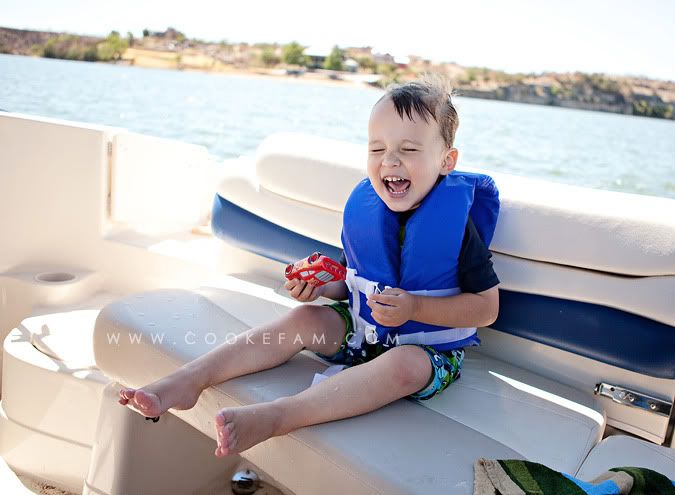 Pop was so patient with Ethan jumping to him in the pool. He only wanted to do it a couple (hundred) times.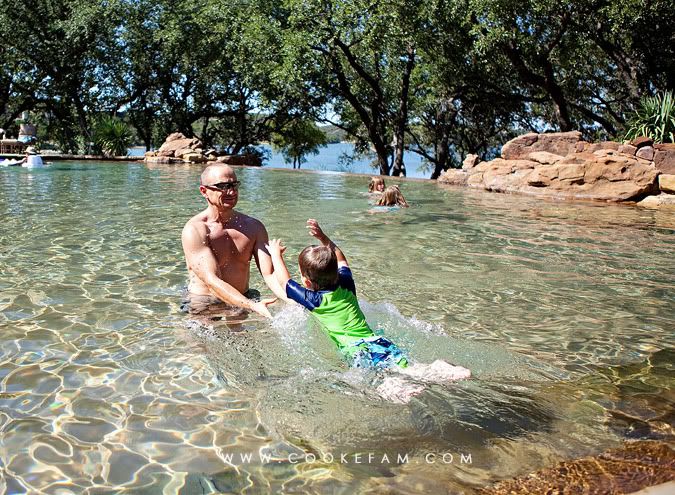 And Logan used his floatie as a walker in the wading pool. He was seriously so excited to walk around in the water. Just look at his face...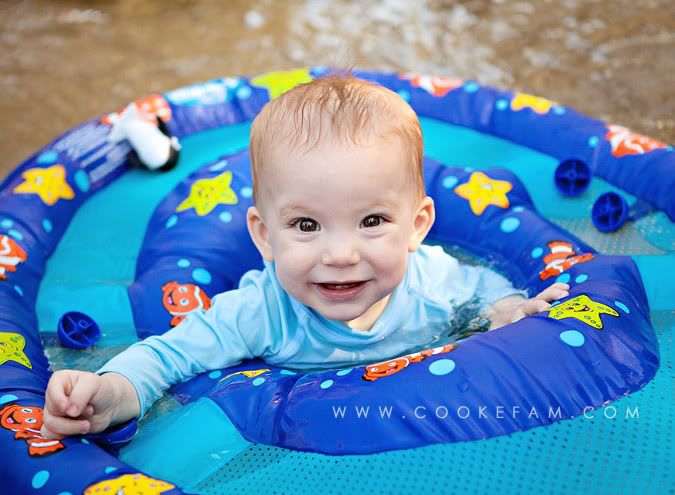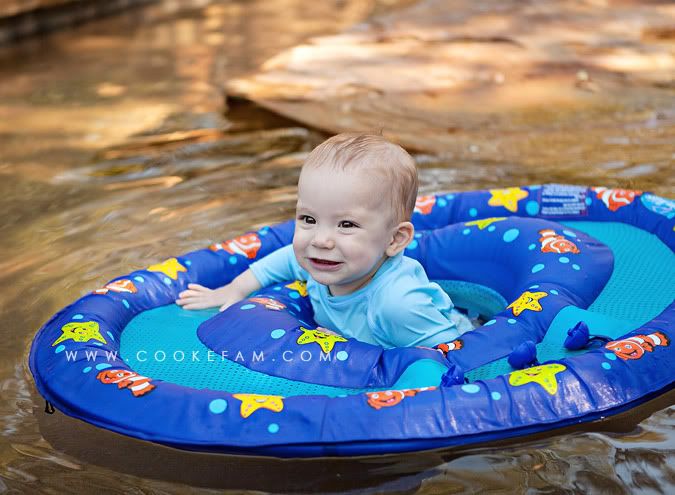 The books that Mimi got for Ethan kept him busy while I was getting dressed and drying my hair. Seriously...he was busy "reading" these books for a long time.