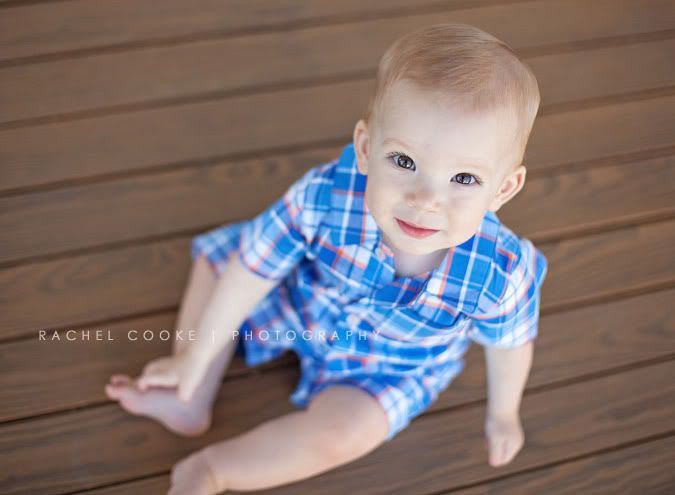 At 11 months old, Logan is usually the first one in our house to wake up, closely followed by me, of course. This worked out for us when I planned to take his 11 month photos outside since it is approximately 120 degrees at 9am. We left the house at 7:30 am and got our shots done
early
, thank goodness.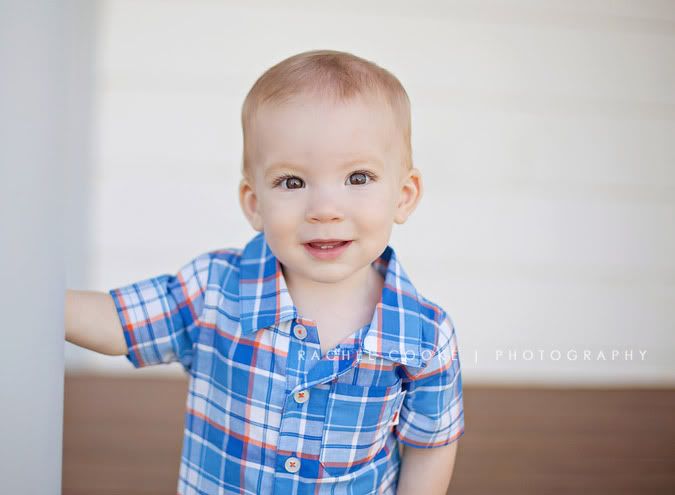 This little one is such a sweet baby and his laughter just enchants us all. When I look at these next photos, I can just hear his squeals and laughs. I also love that his two teeth are so prominent now when he smiles.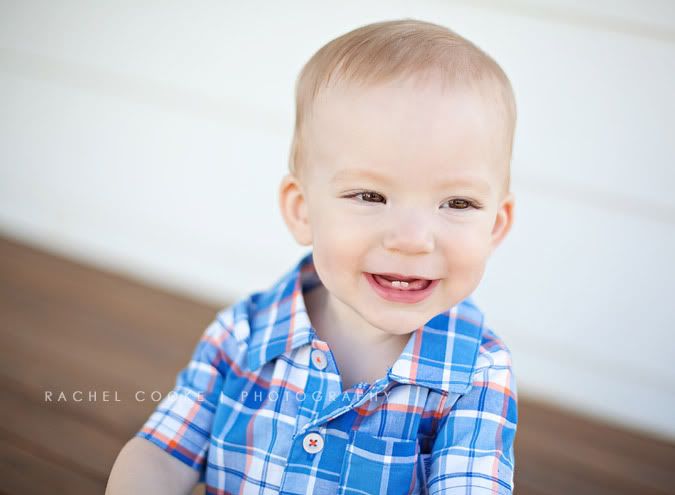 Since we're at the end of Logan's 11th month now, he is beginning to take some steps all on his own. This is a fairly new thing for him. And in the last week, I've noticed his top two teeth are making their descent and causing all sorts of discomfort along the way.
Logan still loves to flip through books and he can do this for quite a while before moving on to something else. He loves to play with Ethan and put his cars in the buckets like Ethan does. He is also playing peek-a-boo with us
all the time
and loving it. He does it in his crib when we go get him after a nap by crouching down and then popping up. He also does it with a blanket or he'll just hide behind something and then pop out. Cutest thing ever.
As much of a sweetie as he is, he is also a
stinker
who knows what he wants. This makes meal times difficult because he is particular not only about what foods he wants to eat (or not!), but in what
order
. What a nut. I guess you could call him
expressive
, because he does a great job of letting you know when he's happy or when he's not.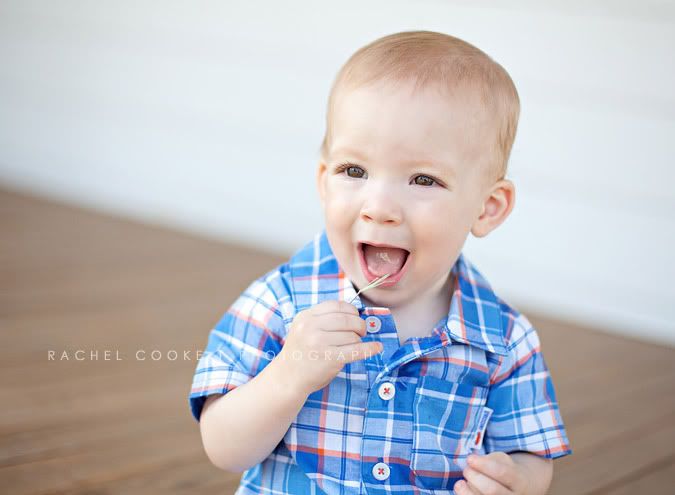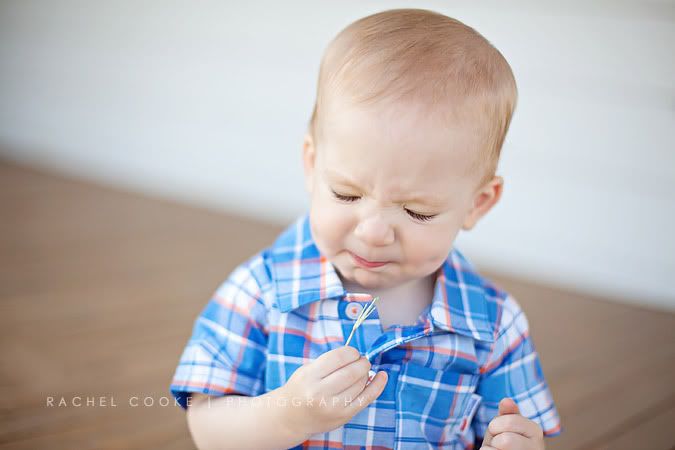 Yes, son. Grass is prickly and doesn't taste good. Some things you just have to experience for yourself, I guess.
Weight: 20.2 pounds
Height: 28 inches