I was much more sentimental about this day than I expected. It hit me last night when I dusted off (figuratively, not literally) Ethan's backpack and started packing his lunch for his first day of preschool today. He told me he wanted a peanut butter sandwich with a cheese stick and blueberries. So that's what he got. He's pretty easy to please.
I just wasn't prepared for the realization that he's going to school again and he's one year older than
the last time we did this
. The change in temperature echoed the fact that our summer just drew to a close and with it, all the lazy days during which we made up our own schedule. I will miss that, and those long, fun days we had together. But preschool has it's perks for all of us, and we are ready to greet this new year!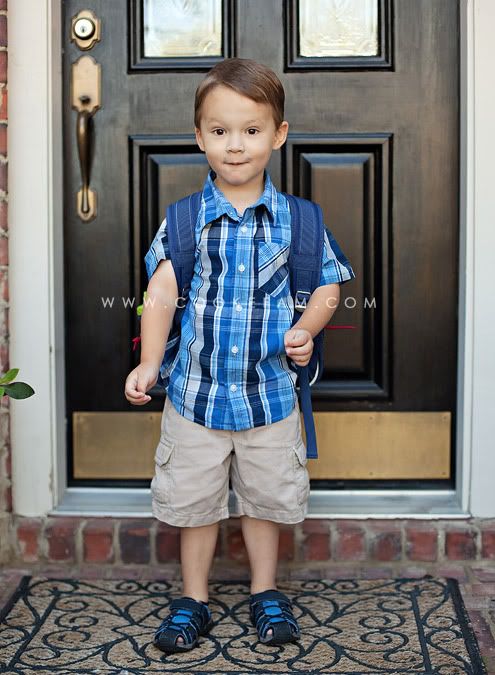 Ethan was even willing to wear his backpack this year, which he would not do last year. He also walked right into his classroom, although he did hug me twice. He told me in the car this morning, "
Don't worry, Mommy. I will come back home after preschool
." I told him I was so glad to hear that. And I
will
be ready to see him when we pick him up today.