Our little baby is now 15 months old. Yes, we still call him our little baby. Because he is. But he's getting bigger by the minute, it seems. The doctor wrote down two things on the "development" section of his well-visit report: babbles a lot, runs fast! Those things are definitely true of Logan. One of my many nicknames for him is "turbo" because he is so fast. And he does have a lot to say, but he hasn't moved past "mama" and "dada" as far as real words just yet.
Weight: 21 pounds, 12 ounces (10-25%)
Height: 31.3 inches (70-75%)
At 15 months, Ethan
was a good 3 pounds heavier than Logan is right now and about an inch taller.
Ok...get ready for a lot of photos in this post because they all just make me smile. These expressions are SO Logan. He and I went out to a nearby park yesterday and in just a few minutes I had captured a range of expressions from him. But as I've said before, Logan is nothing if not expressive. I just love him.
I'm so glad these next three photos captured "the squat." Logan does this all the time and I don't know how he says in that position for so long. I've been told that I did this a lot when I was a baby too.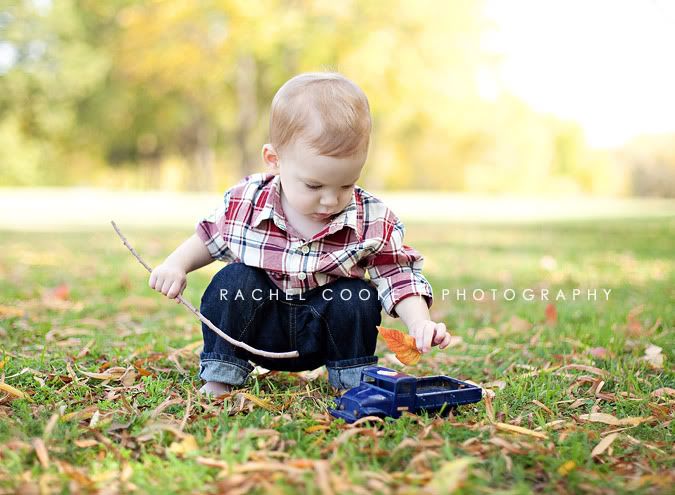 Making "vroom, vroom" noises...