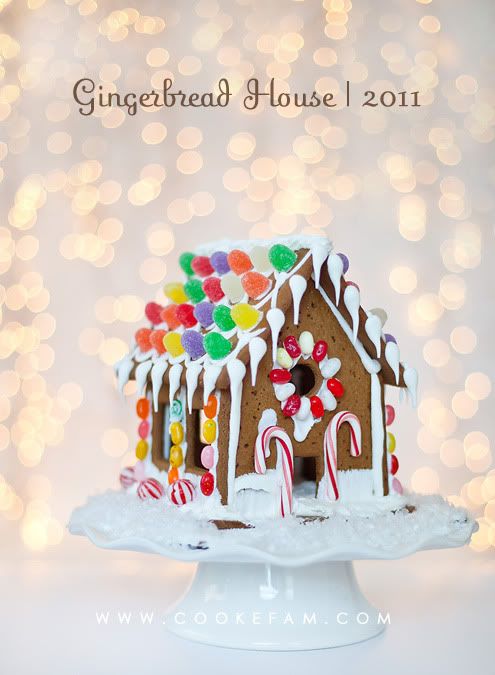 Ethan and I decorated a gingerbread house again this year. Just like
last year
, we bought a gingerbread house that was already assembled so we could just focus on decorating instead of construction. This house even already had some icing decorations on it, which I loved.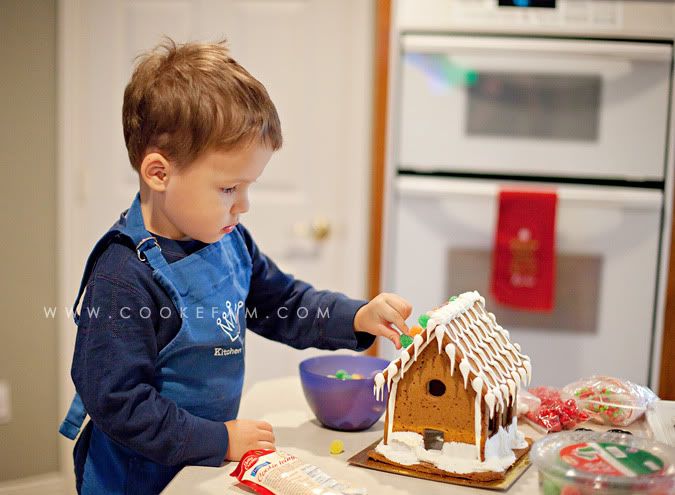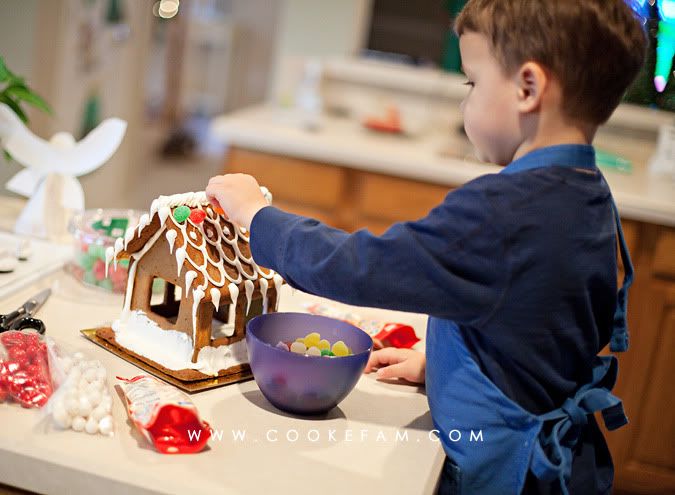 Ethan decided where each piece of candy would go. I had several options available for him and he decided on each one. He selected each gumdrop by color to go on the roof. He was very particular about it. This time all I did was pipe the icing on there for him as "glue" for the candy.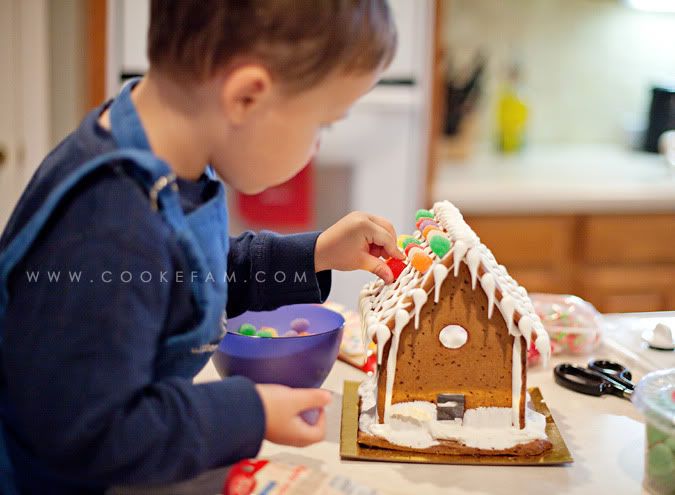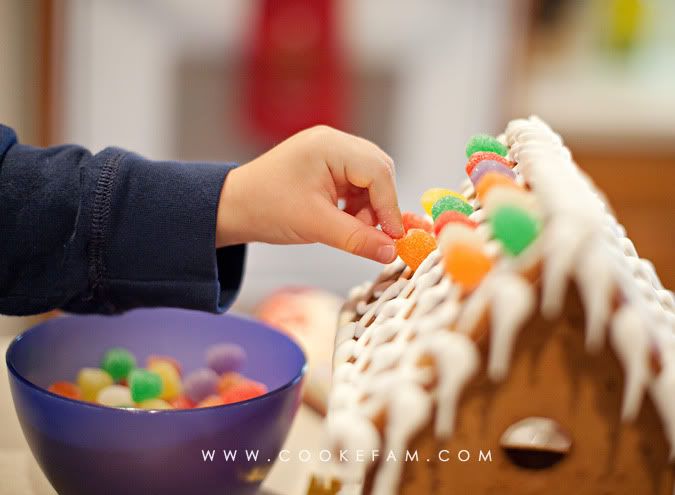 I love how careful he was about placing every single piece. This child had no trouble placing the pieces in a straight row. He would get upset if they weren't straight. Sounds like someone else I know...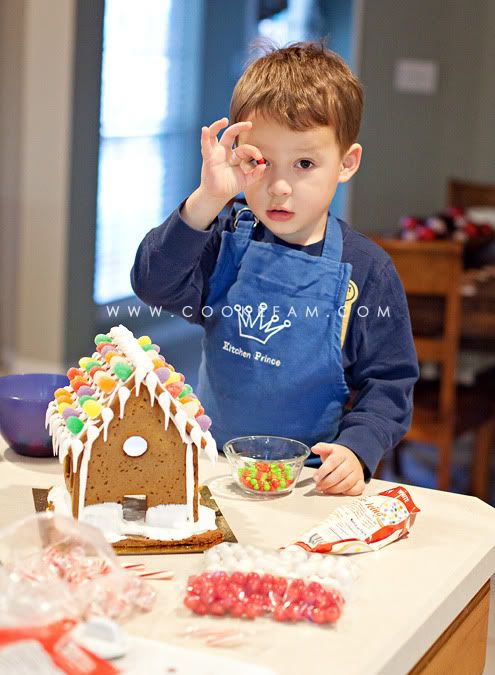 When we were done with putting all the candy on the house, I thought it could use a little sparkle so I pulled out our Kosher salt. Ethan sprinkled it on the wet icing to act as some sparkly snow. He really enjoyed that part.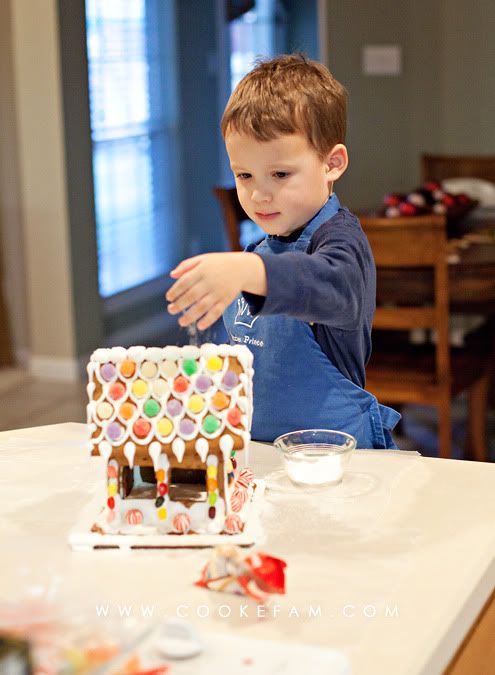 There's something so appealing and fun about a house that is made of cookies and candy. Ethan is proud of his creation and likes to see it on the counter in the kitchen. I love this fun tradition.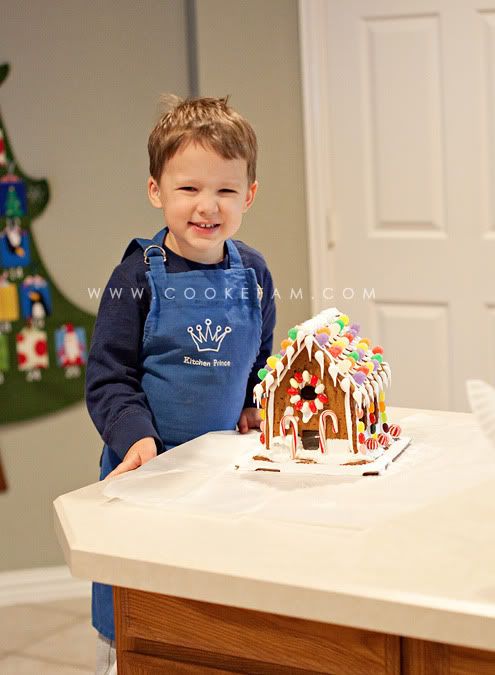 (I realize Ethan has totally crazy hair in these photos. But, that's a pretty realistic depiction of what it looks like on days we don't go anywhere...I just don't bother combing it.)