I loved Dr. Seuss as a kid, and now I love reading those same books to my boys. Logan is at the age where he loves "
The Foot Book
" and "
Dr. Seuss's ABC's
." Ethan loves the longer Dr. Seuss books like "
One Fish, Two Fish, Red Fish, Blue Fish
." This year, he is loving "
How the Grinch Stole Christmas
." too. We've read the book and watched the movie several times already. That Dr. Seuss is brilliant. I just love the rhymes and the whimsical words he uses. He tells seriously good stories but doesn't take them too seriously. You know what I mean? He plays with words in such a wonderful, imaginative way. And I have a fondness for him since I played
The Cat in the Hat
in a skit for
Odyssey of the Mind
when I was in 5th grade.
Here's a bit of those brilliant "lyrics" from his Grinchy story about Christmas: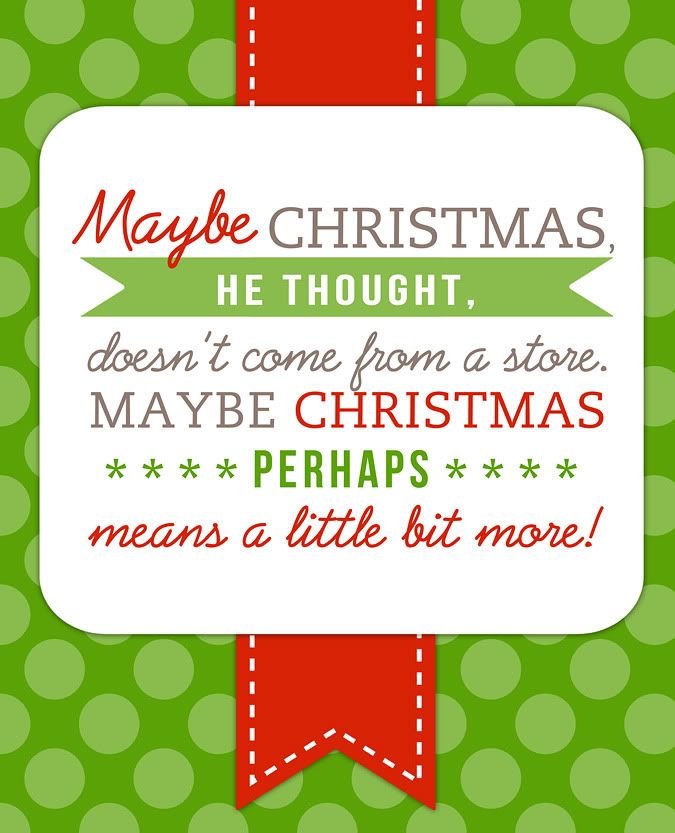 (click the photo to download the quote graphic)