These photos are from a month ago. I just got around to looking at them. Isn't that crazy? It's been a bit of a busy month. I am trying to play catch-up with my photos...and these just show Logan's little personality perfectly. Let me set the scene...Ethan was watching Mickey Mouse Clubhouse, I was folding laundry (or trying to), and Logan was making his way around the house like a tornado as usual. But he's such a cute little tornado.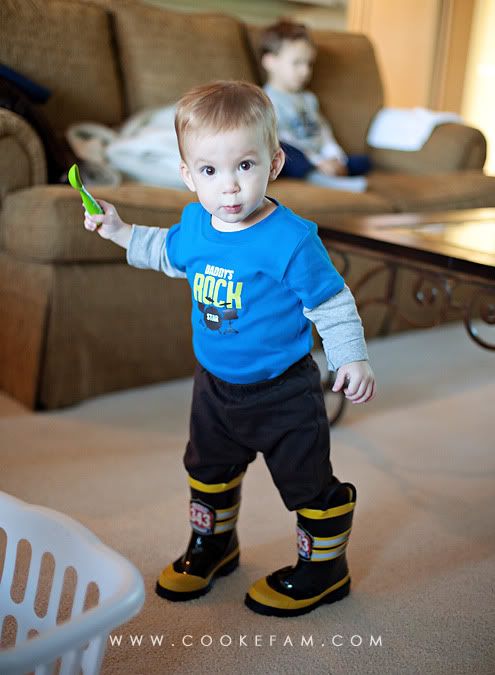 This little boy loves to put on these boots. He brings them to me all the time to put on for him. But, the thing is...he can't walk in them. He's getting better, but they are SO big on his feet!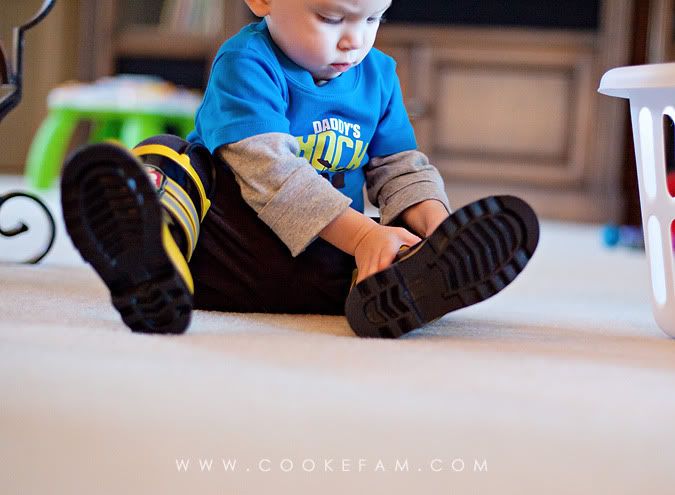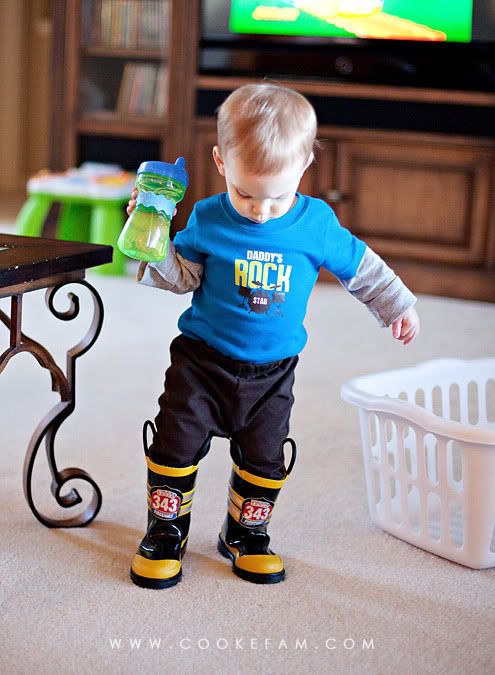 Such a big helper with the laundry. Actually, I usually toss the clean socks in a pile on the floor to pair up after I'm done folding all the other laundry, but my little helper kept putting them back in the big pile for me! He is in that stage right now where he likes to put things away for me. He will even throw something away in the trash can if I ask him to. So sweet.
A rare still moment. He is not one to sit and work all these puzzles like Ethan would because he just likes to be on the go. But, he loves the pieces!