A couple of Saturday's ago, my parents joined us to take the boys on the
Grapevine Vintage Railroad's North Pole Express
train ride. It's something that's been on my radar for a couple of years, but I purposely waited until Ethan was old enough to really enjoy it. And he did. But so did Logan. A real train ride is always a big hit with our two.
The boys wore their PJ's, of course, but we also had to put on some coats and hats because it was pretty cold that day.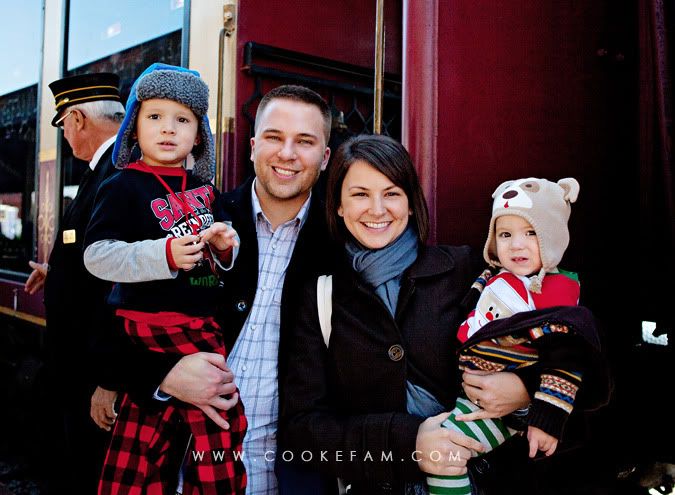 This next photo is not my favorite of me or Casey, but it perfectly shows the delight Ethan got from the "snow" they had blowing among the maze of trees that led you to the train platform. It was actually a foam of some sort, but was a really neat effect.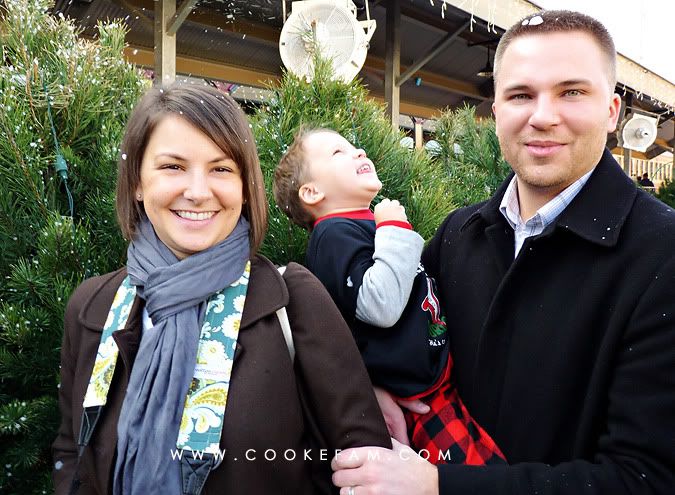 I think Logan is a little cold here (below), which is why he's making that face. We were going from one heated building to the heated train and we didn't put his coat on in between...but maybe we should have! (He does have another layer on under his PJ's, though).

*Edited to add...Logan may have indeed been cold, but my mom tells me that face is because he did not care for the "snow." Ha!*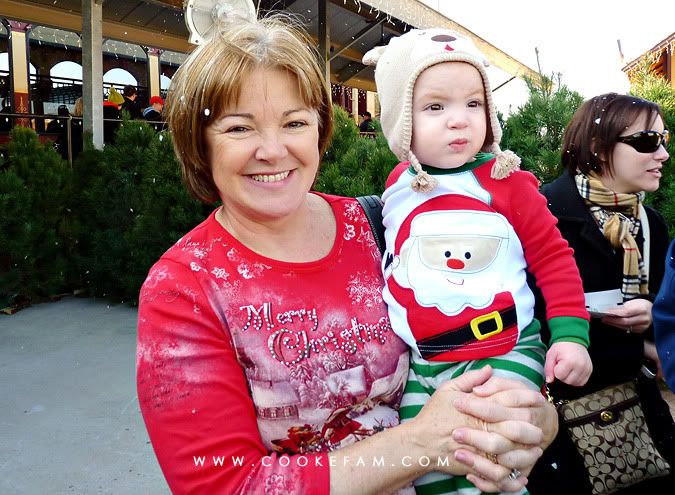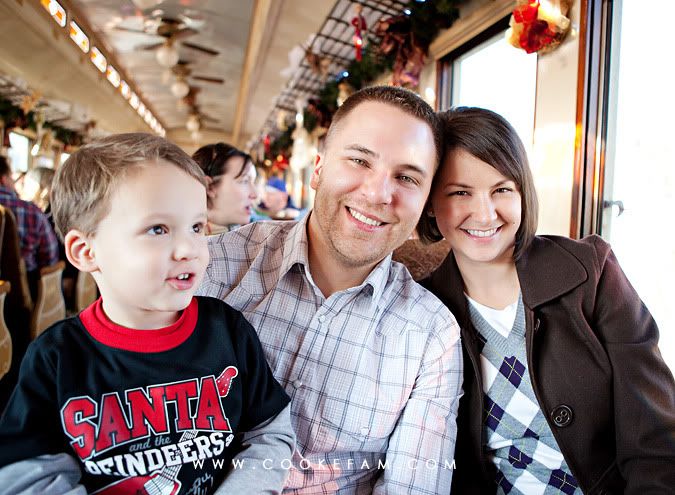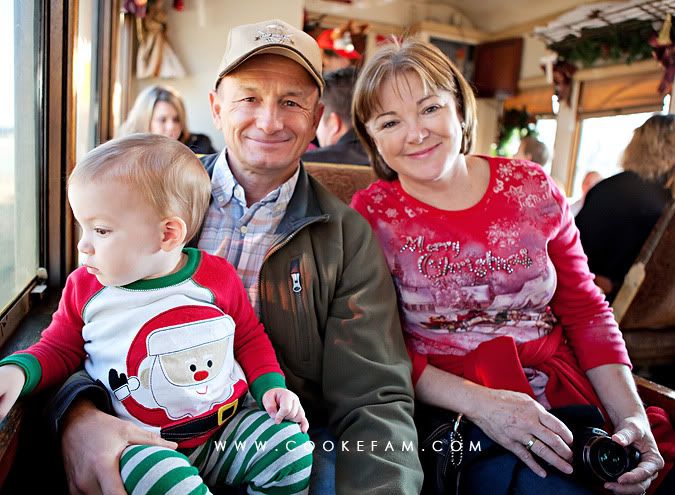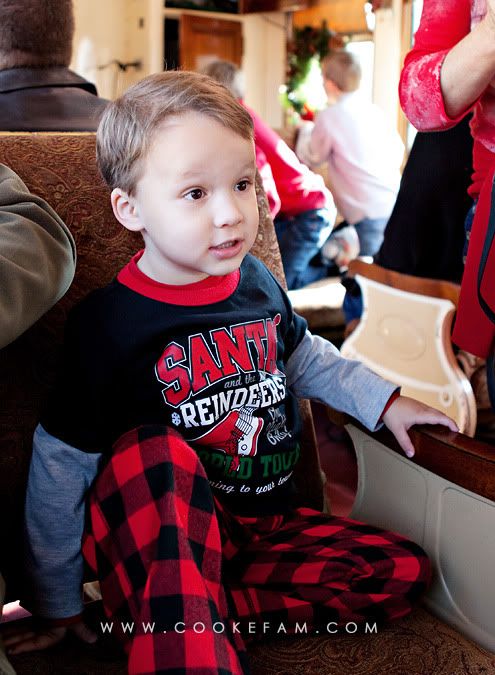 While Ethan preferred a seat near the aisle so that he could take in the actual train, Logan loved his seat by the window.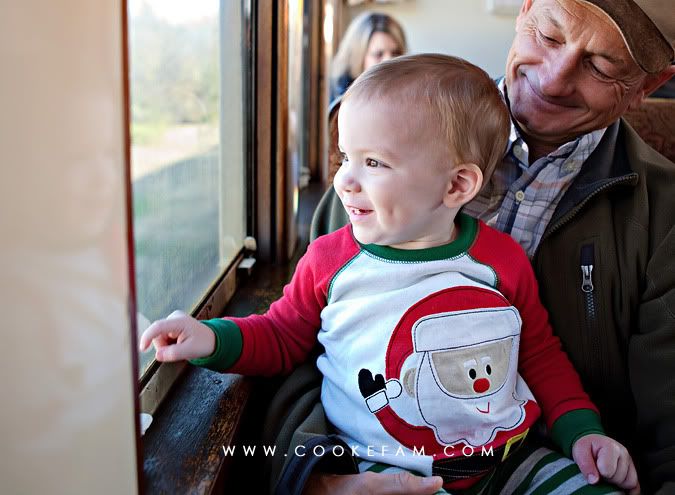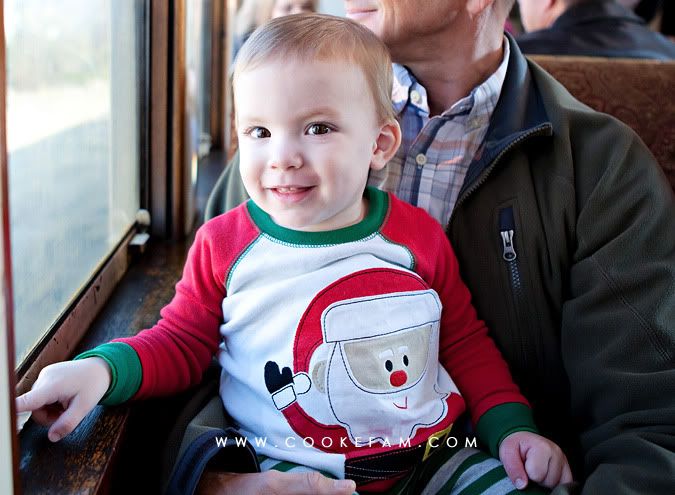 That look of anticipation is for Santa...he had just entered our car during the train ride.
Santa handed out bells to each child on the train. Considering that Ethan has watched
The Polar Express
many times this season (and read the
book
), he
loved
getting a bell from Santa. Logan, on the other hand, was clearly not sure what to think of the man with the suit and beard. But he got a bell too.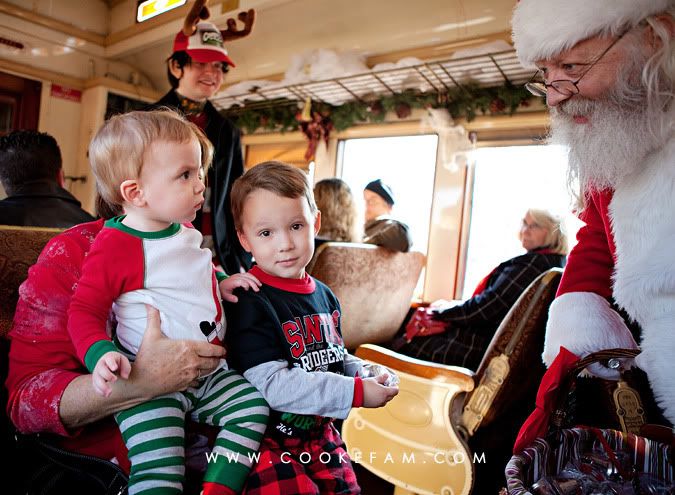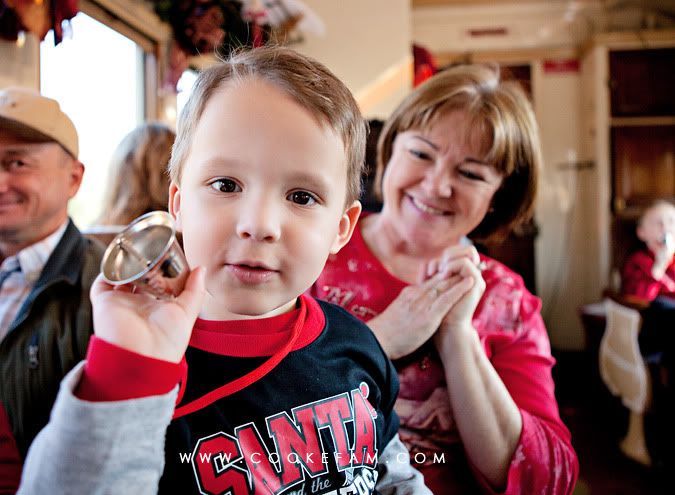 The boys still play with their bells. This was definitely a fun outing for our family and perfectly suited our boys. We will probably do it again in a couple of years.