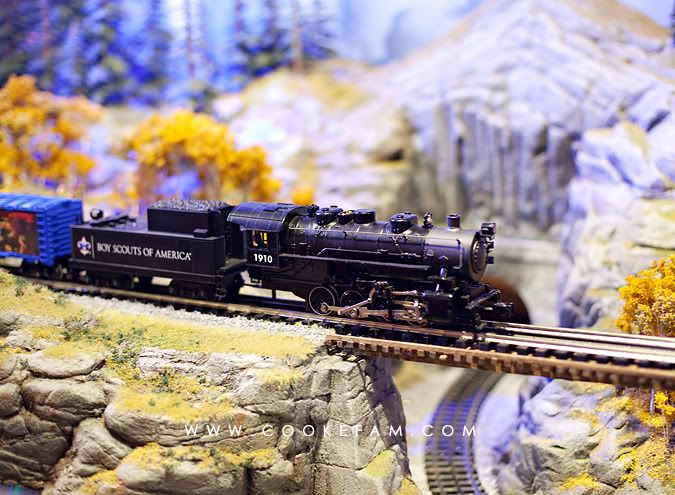 We went back to the
Trains at NorthPark
again this year and it was even more fun than
last year
. Ethan was super excited to see the trains. He told me on the way there that it was taking "
way too long
" to get there! And Logan, who did not know what to expect at all, was absolutely
thrilled
with the trains. He loved it. They were both like kids in a candy store.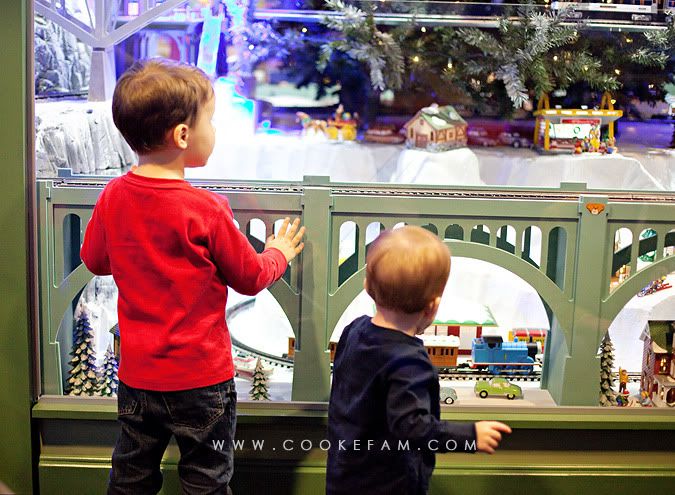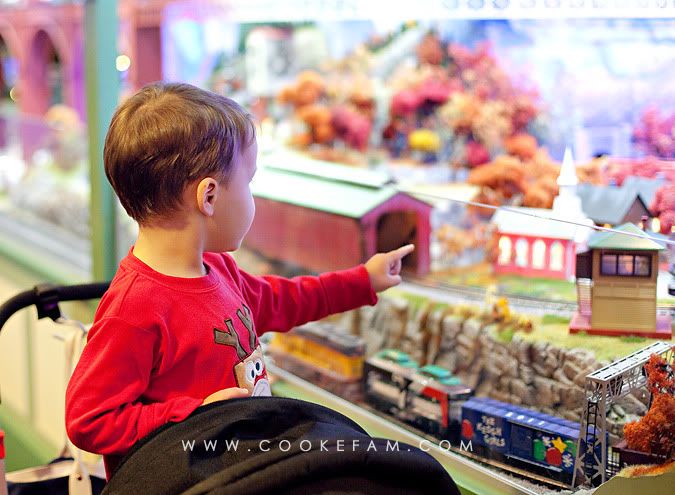 I even spotted a sponsored train car that said, "
Ethan 2010, Love, Mimi and Pops
." (Ethan calls my mom and dad Mimi and Pop.)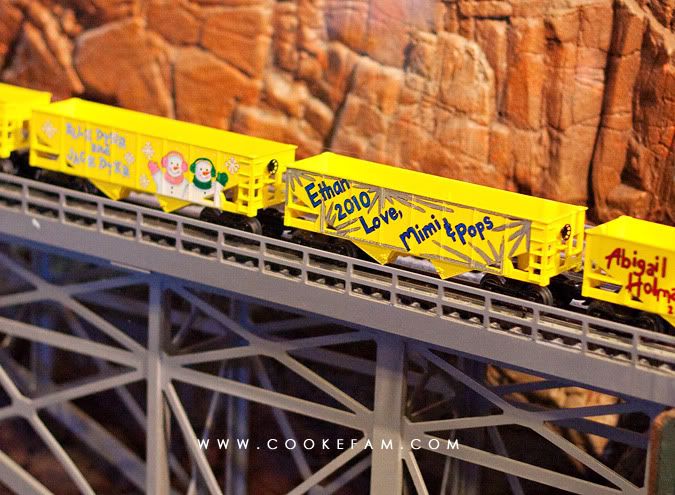 Hey, Logan....want to get a little closer to the glass?
I usually don't aim for photos of the back of my boys' heads. But in this case, these just show how intent they were on looking at everything in the displays.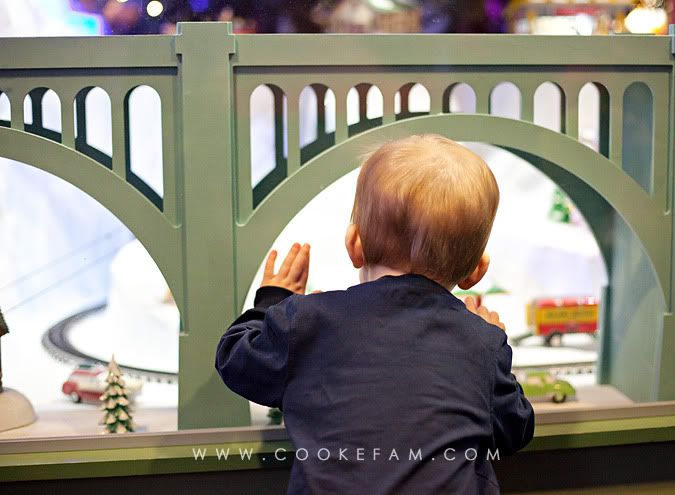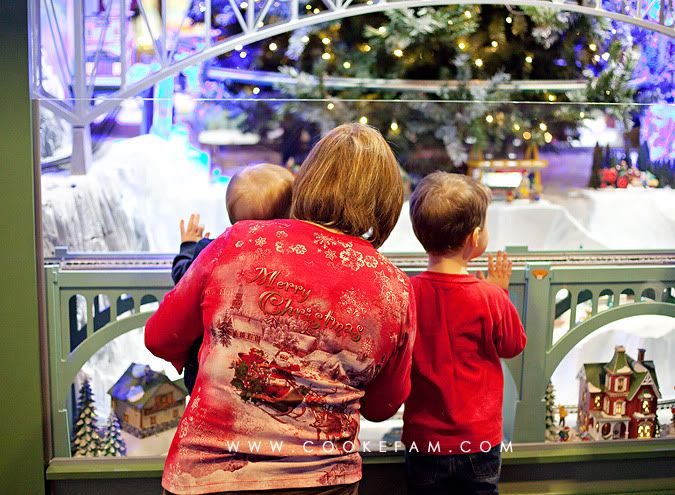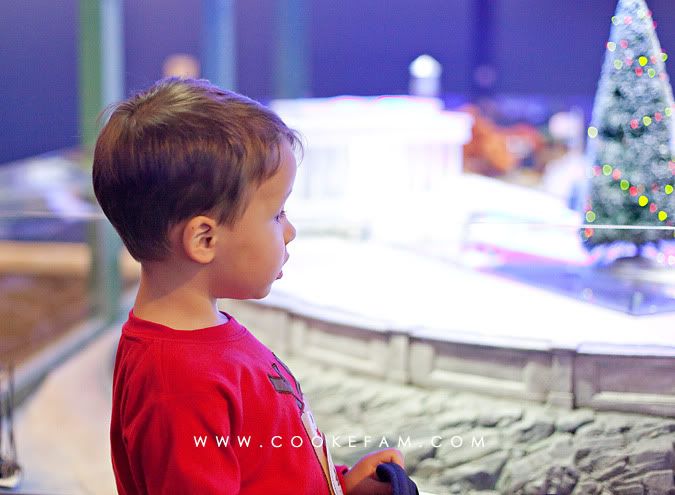 This one cracks me up...Logan literally wanted to leap from my arms into the display so he could play with the trains. Not that I blame him. I love the expression on his face....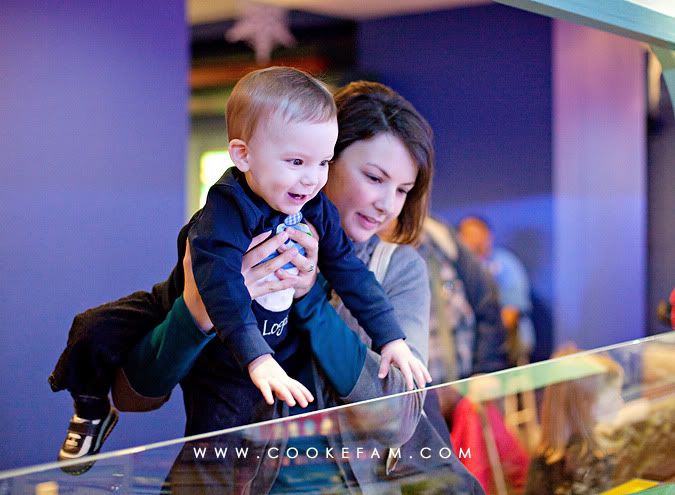 We went right when it opened on a weekday (I highly recommend that, if possible) and there were not that many people there. We spent about 30-40 minutes looking at the trains and got to see them all as much as we wanted. It still wasn't that crowded when we left.
I love that there are things like the Trains at NorthPark to enjoy with my boys as part of what makes this season so fun and special.