Our fourth and final Christmas was on December 30...a week after Christmas at Nonnie and Papaw's house (Casey's parents). Casey's sister (who lives in Oklahoma) had to work the weekend of Christmas (she's a nurse). So, we got together after Christmas. I have to say, this was kind of cool. It stretched Christmas out for another week, which was fun for everyone, and it made the day so relaxing for us since we weren't pressed to get anywhere else that day.

The boys had stocking at Nonnie and Papaw's house too...bringing the stocking count to three. Santa sure is generous. All the kids opened their presents first...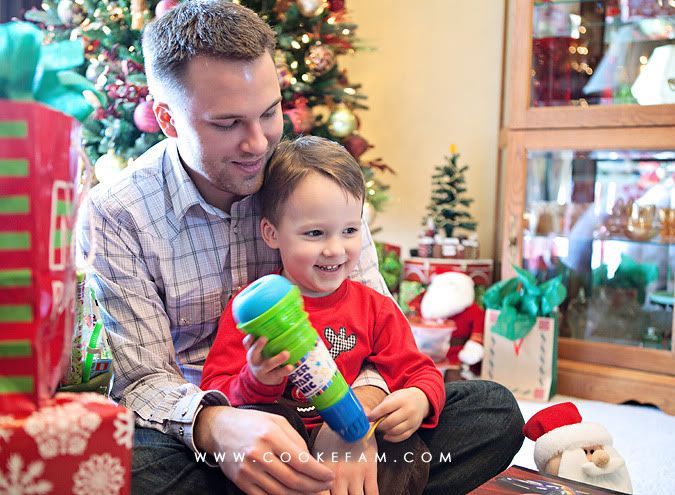 Ethan was so excited about his giant pencil: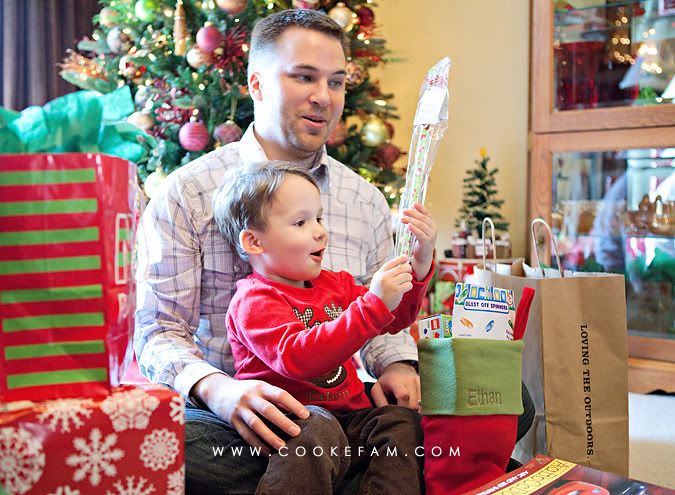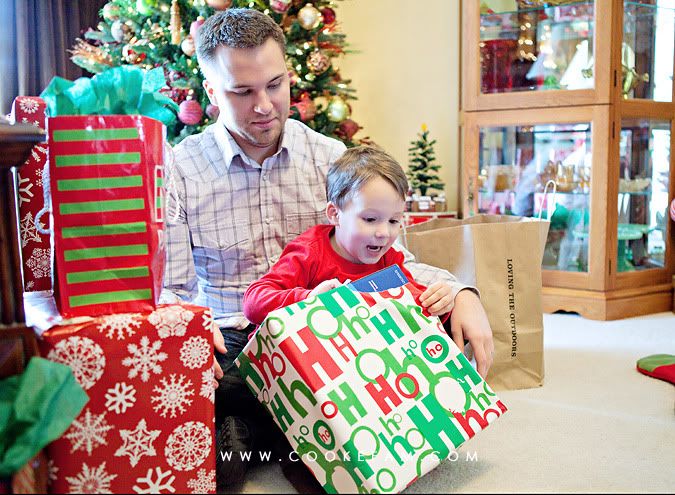 Nonnie's present from all her kids and their spouses was a framed photo of all the grandkids that I secretly took back in November with the help of Aunt Linda.
Here's a closer look at that photo. I can't believe all FIVE boys sat still and actually smiled for me. It was a Christmas miracle.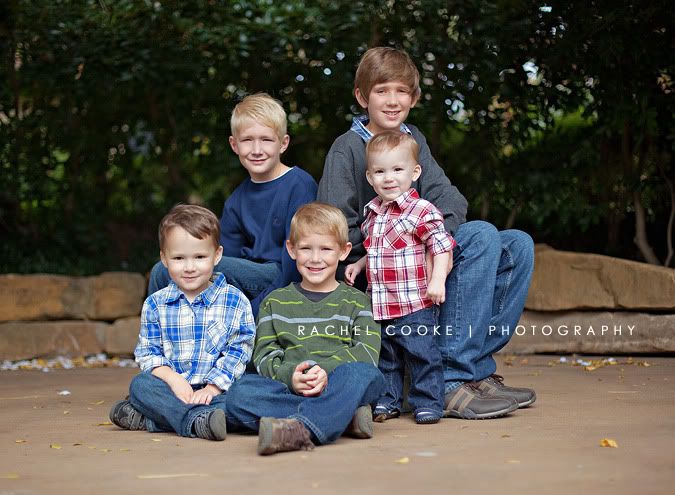 Logan was taking a nap when all the other kids were opening presents, so he got a huge audience when he woke up and opened his presents.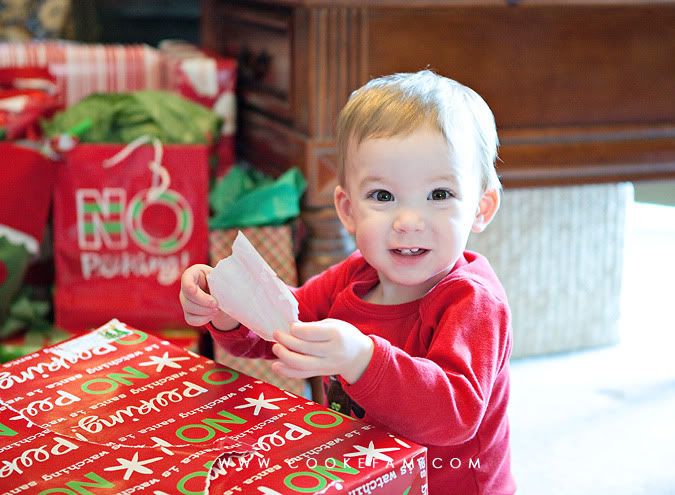 The little boy who loves to drink out of a straw is beside himself with joy at receiving a huge plastic straw in his stocking.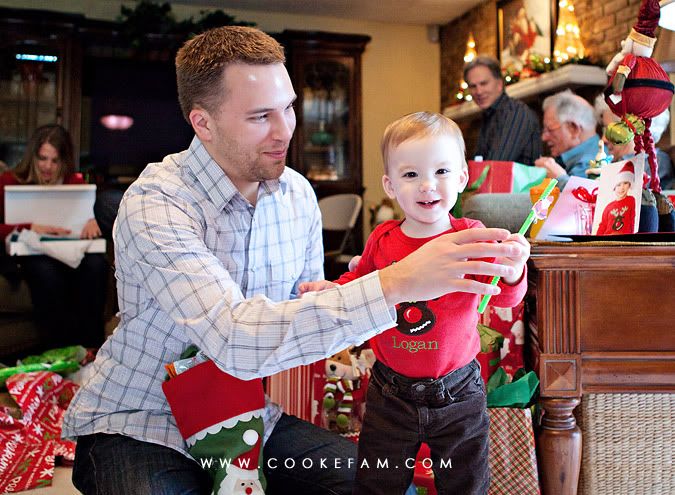 And then daddy taught him how to make the straw "whistle" by blowing into it. And Ethan caught on too...and it got really loud with whistling...and then we were
all
sorry that Casey had introduced that trick.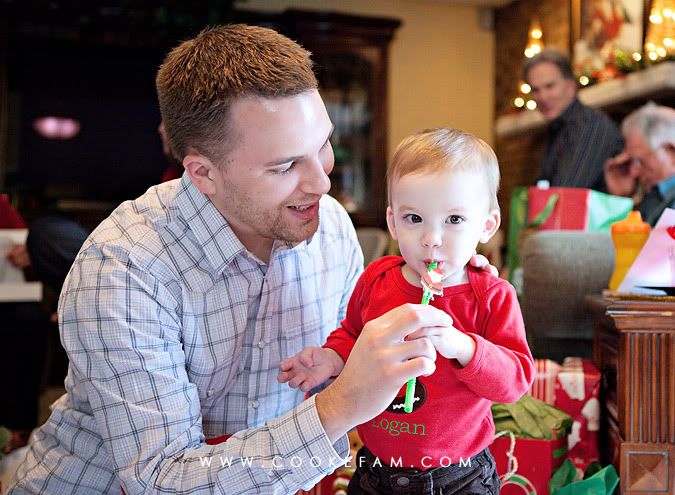 Apparently Logan was not too fond of the feel of his Santa ball...it was sort of like a
Koosh ball
, but softer.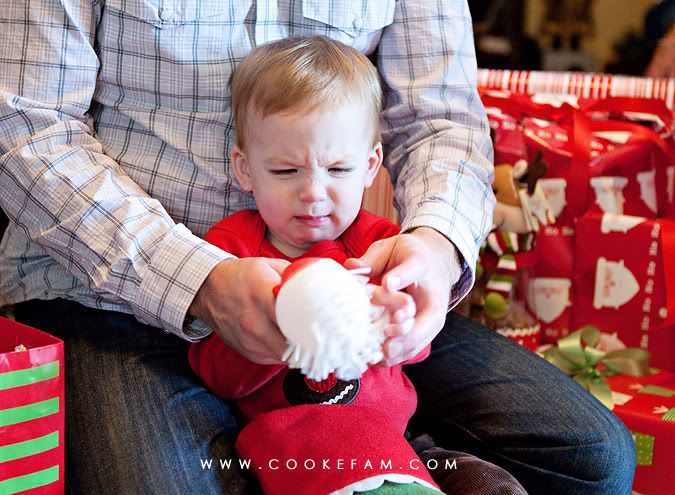 But he did enjoy his new scooter / ride-on toy!
After presents, we all headed outside because the day was gorgeous and because there were 5 boys that wanted to run around outside.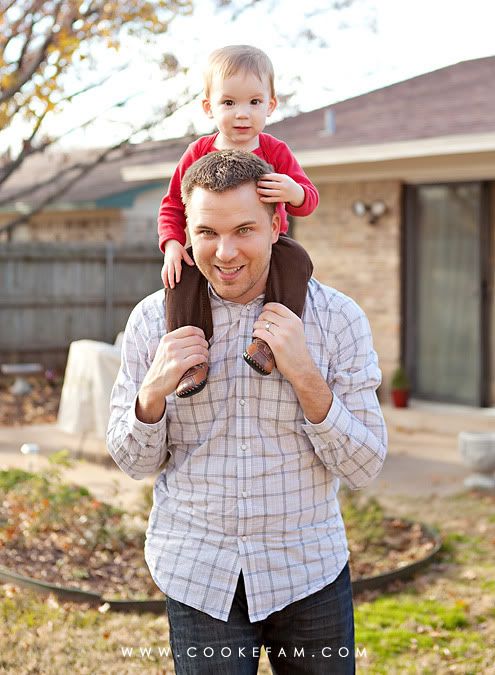 The trampoline is always a highlight of our visits to Nonnie and Papaw's house.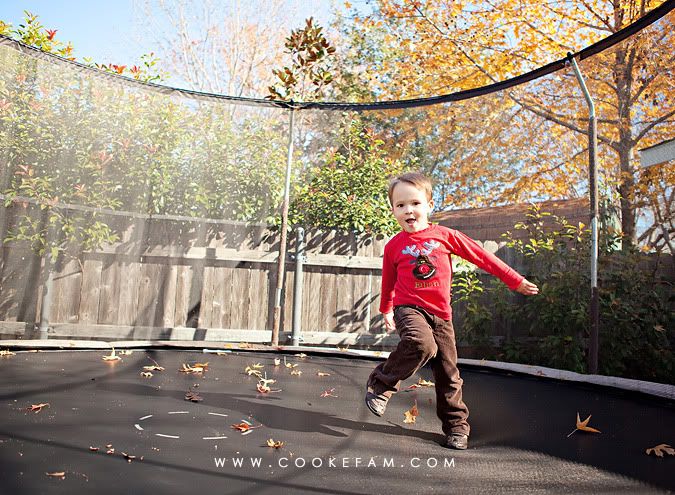 And this was Logan's first time to jump on the trampoline. He loved it.
Grandaddy Price got to love on Logan and was really good at making him laugh.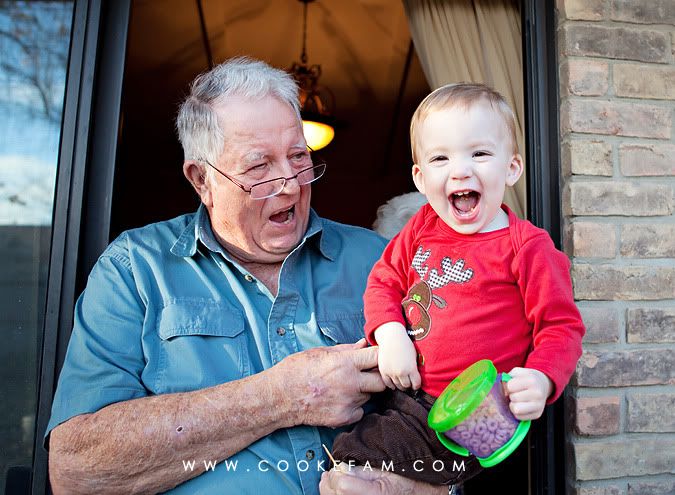 This is Ethan in the middle of telling us all a story.
This was a great day and a wonderful way to wrap up Christmas 2011!